Disclosure of Material Connection: Some of the links in this post may be "affiliate links." This means if you click on the link and purchase an item, I will receive an affiliate commission. Disclosure in accordance with the Federal Trade Commission's 16 CFR, Part 255. This site is a participant in the Amazon Services LLC Associates Program, an affiliate advertising program designed to provide a means for sites to earn advertising fees by advertising and linking to Amazon.
Father's Day is approaching, and you want to find something that your brother-in-law will appreciate because he is a father too. When looking for a brother-in-law gift, you want something epic and fun! This list is full of those kinds of gifts and he will love whichever one you choose!
Unique Father's Day Gifts For A Brother In Law
Show your brother-in-law how much you care by giving him one of these unique presents.

Father's Day is Just Around the Corner!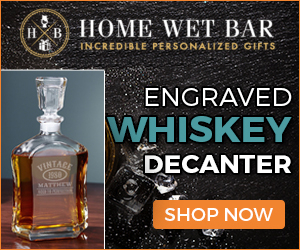 "This is what a very cool brother-in-law looks like" Shirt
He is a very cool brother-in-law (and father!), so let him wear it proudly!
Personalized Folding Knife
A father can always use a personalized folding knife for camping or helping around the house.
"Rumor is that I'm the coolest brother-in-law in the history of forever" Mug
The rumor is, that he is the coolest brother-in-law in the history of forever, of course!
Beard T-Shirt
Any dad with a beard will love this hilarious shirt. You are sure to get some laughs when he opens this.
"Happy Father's Day – Brother-in-law – I love you" Keychain
He's a father and a brother-in-law, and might otherwise get forgotten in the hustle and bustle of the holiday by the extended family, but not by you.
Personalized Knife, Bottle Opener, and Corkscrew Tool
While it is a wedding party gift, it can be personalized for your brother-in-law's Father's Day gift!
"If you can read this, bring me some beer" Socks
If he loves drinking beer, this is the gift for him when he is lounging around at home. You can replace the word beer with wine, taco, bacon, or tea as well, depending on what his favorite is or what you hear him talking about all the time.
Personalized Leather Hip Flask Gift Set
Personalize with just your brother-in-law's name and whatever else works for him for Father's Day!
"Rock star Dad" Shirt
Your brother-in-law is a rockstar of a dad, no doubt about it.
"This uncle belongs to…" Keychain with Nieces/Nephews' Names
He is the uncle that belongs to your kids, and now he can carry that love with him wherever he takes his keys.
"I love my uncle ______" Onesie
If his niece or nephew is a baby, or maybe not even born yet, this "I love my uncle" personalized onesie is a great way to announce a pregnancy and share the love.
"It wouldn't be a celebration without the crazy brother-in-law" Shirt
No celebration is complete without the crazy brother-in-law there!
"My children are just plain wonderful" Mug
He thinks his children are just plain wonderful, and it's pretty close to the truth since he is a good father.
"Thanks for being there for me" Keychain
Your brother-in-law has always been there for you, thank him for it with this simple keychain gift.
Circuit Board Business Card Holder
If he is a programmer or in another profession where he sees circuit boards, a circuit board business card holder is only appropriate.
Superman Wooden Wall Clock
He is Superman to his family, and now he will have a better chance of being on time with his new Superman wooden wall clock.
Personalized "Basketball Dad" Basketball
If he is a basketball dad, he definitely needs a personalized "Basketball Dad" basketball, whether he actually plays games with it or just puts it on display.
Just Me and My Dad (Little Critter) by Mercer Mayer
A priceless gift is a book that your brother-in-law can read to his kids during bedtime or anytime.
Personalized Hand-Stamped Tie Clip
If all else fails, a simple personalized hand-stamped tie clip will do the trick for your Father's Day gift to your brother-in-law.
"Daddy Pig, I'm a bit of an expert" Peppa Pig Shirt
For the dad of a kid who loves Peppa Pig, this is an honor, and also means that he is an expert!
So many wonderful Father's Day gifts to choose from for your wonderful brother-in-law, it will be hard to choose!