Disclosure of Material Connection: Some of the links in this post may be "affiliate links." This means if you click on the link and purchase an item, I will receive an affiliate commission. Disclosure in accordance with the Federal Trade Commission's 16 CFR, Part 255. This site is a participant in the Amazon Services LLC Associates Program, an affiliate advertising program designed to provide a means for sites to earn advertising fees by advertising and linking to Amazon.
If your dad is in the nursing home, you might not be sure what to give him this year for Father's Day. There are so many wonderful Father's Day Gifts For Nursing Home Residents that he is sure to be happy with. Each of these gift ideas is useful, and things he will thoroughly enjoy. Don't hesitate to buy him a couple of items because he will love it!
20 Creative Father's Day Gifts For Nursing Home Residents
Father's Day is Just Around the Corner!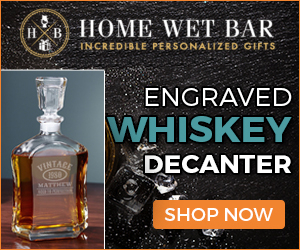 Your dad has always been there for you, and now you can be there for him this Father's Day. If you need more ideas, we have another guide full of great gift ideas for nursing home residents. 
Walker Caddy
Dad can carry his necessities with ease thanks to this Walker Caddy.
Rice Bag
Using a Rice Bag, Dad can ease some of those aches and pains. They can be used hot or cold too. 
Reiki Healing Bracelet
This beautiful Reiki Healing Bracelet helps bring pain relief through its natural healing properties.
Military Walker Bag
This Military Walker Bag is an absolutely perfect gift for elderly Veterans.
Magnifying Glass Necklace
Not only is this Magnifying Glass Necklace super stylish, but it can also come in handy when Dad is having trouble reading the small print.
Lap Quilt
For the Dad who sits a lot, he can stay warm with this unique Lap Quilt.
Knit Socks
If Dad struggles with keeping his feet warm, he will definitely appreciate these cozy knit socks.
Hunter Walking Stick
This Walking Stick is sure to excite the outdoorsman Dad who is into hunting.
Funny T-Shirt
We can all use a little humor in our lives. Dad and his associates are sure to get a kick out of this Funny T-Shirt.
Funny T-Shirt
Help Dad stay warm and get a good laugh by gifting this Funny T-shirt.
Funny Coffee Mug
Let Dad have a little laugh over a nice hot cup of coffee with this Funny Coffee Mug.
Framed Burlap Family Tree
Remind Dad of the beautiful seeds he planted, and how they have bloomed, with this Framed Burlap Family Tree.
Fidget Quilt
For elderly Dads who spend quite a bit of time sitting in one place throughout the day, this Fidget Quilt would make a great gift. It is especially perfect for nature lovers or Dads who have fond memories of trips to the cabin.
Felt Stone Seat Pad
Dad will no longer have to worry about getting sore while sitting for long periods as long as he has this Felt Stone Seat Pad on hand.
Digital Watch
Regardless of age, every minute counts and this Digital Watch conveys that point in a unique way.
Custom Walking Cane
Dad can walk in style with this luxurious Custom Walking Cane.
Custom Face Socks
Assist Dad with keeping his feet warm while reminding him of his loved one and giving him a good laugh with Custom Face Socks.
Custom Bobblehead
Choose an image of Dad at any stage in his life and turn it into a Custom Bobblehead for a creative gift that he will certainly not be expecting this Father's Day.
Back Scratcher
Dad can use this Back Scratcher to eliminate the itch on any of those hard-to-reach spots.
Adult Bib
Things can get a little messy throughout the day. Help Dad keep clean by gifting this stylish Adult Bib. He will especially enjoy this when he is working on crafts or tinkering. 
Dad is sure to appreciate the love and thought that went into selecting the perfect Father's Day gift for him. You can certainly make this a Father's Day that he will never forget.