Disclosure of Material Connection: Some of the links in this post may be "affiliate links." This means if you click on the link and purchase an item, I will receive an affiliate commission. Disclosure in accordance with the Federal Trade Commission's 16 CFR, Part 255. This site is a participant in the Amazon Services LLC Associates Program, an affiliate advertising program designed to provide a means for sites to earn advertising fees by advertising and linking to Amazon.
Getting Father's Day gifts for coworkers may not be at the top of your list of priorities, but it is always a nice touch and a great way to let them know that you value them. It is especially a great idea if they are a good mentor to you! Either way, getting a Father's Day gift for a coworker may not be the easiest, so check out this list of gift ideas to get you started!

Father's Day Gifts for Coworkers
Father's Day is Just Around the Corner!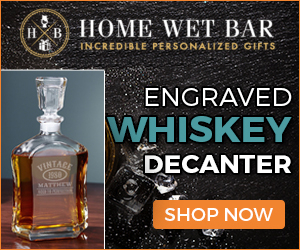 "For me to be more creative, I'm waiting for someone to pour my coffee" Coffee Mug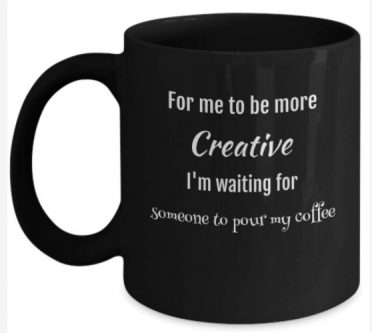 Working is hard enough, but having to be creative is even more challenging. Coffee always helps!
"Money can't buy happiness, but it can buy a hunting license… pretty much the the same thing" Sign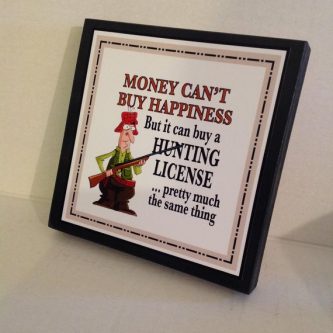 Money can't buy happiness, but hunting licenses are pretty much the same thing, right?
"Sorry I'm late, I don't want to come" Shirt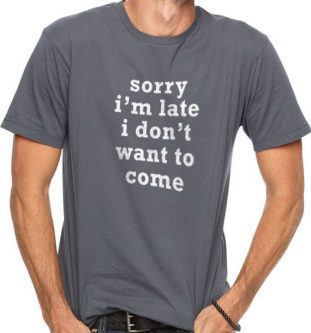 Part of the reason someone might be late to work is that they simply didn't want to come, but he is a father and he has to come to work to support his family.
Get Going Aromatherapy Blend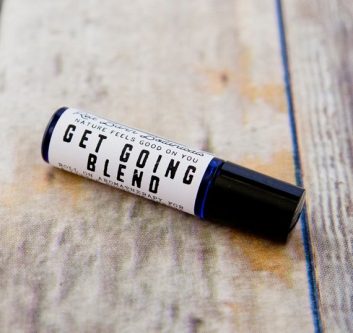 Help your coworker get going in the morning, both for work and fatherhood, with this get going aromatherapy blend!
Personalized Rustic Faux Leather Mouse Pad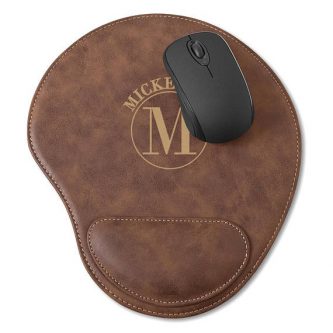 If you two work in an office setting, this personalized rustic faux leather mouse pad with his name or initials on it will make his office space more inspiring to him.
"That's what I do, I drink and I know things" Whiskey Glass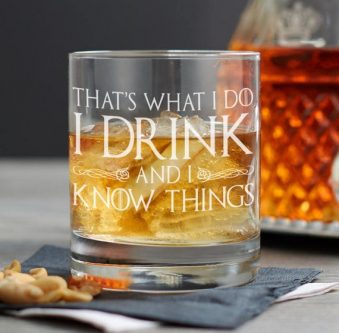 Fathers know things, and sometimes they need a drink!
"You make a difference" Keychain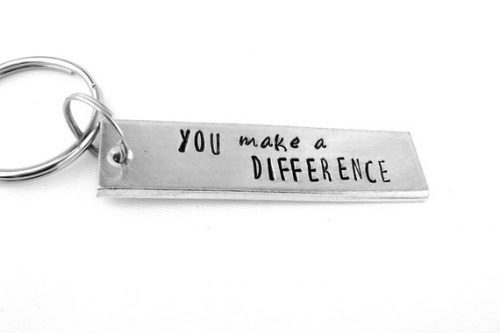 Remind him that he makes a difference at work and at home, with a simple keychain.
Doctor Who Coaster Set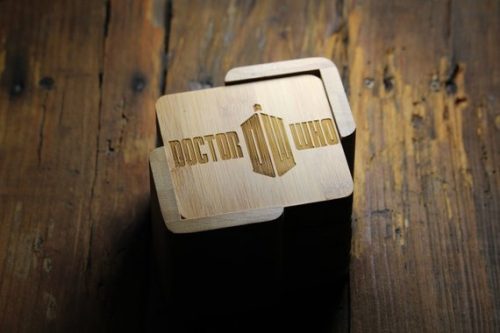 If he loves Doctor Who, then he definitely needs this Doctor Who coaster set to keep his tables or desk free from water stains.
Gorilla Soap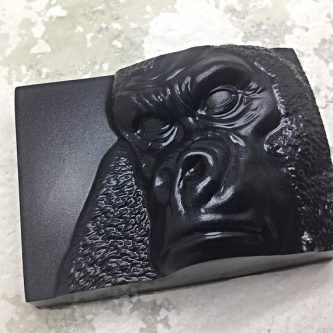 This gorilla soap is a great way to get you both laughing on Father's Day!
"I donut care" Coffee Mug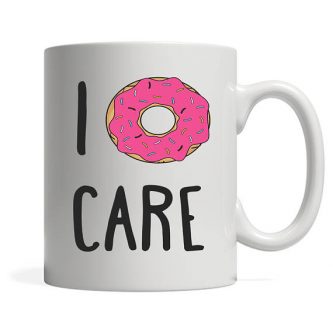 He "donut" care about anything but his kids… and donuts!
Personalized Portfolio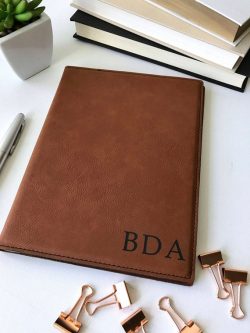 To keep all of his work and papers safe, he needs a personalized portfolio. Plus, it makes it harder to lose if he has his name on it.
"Respect the beard" Flask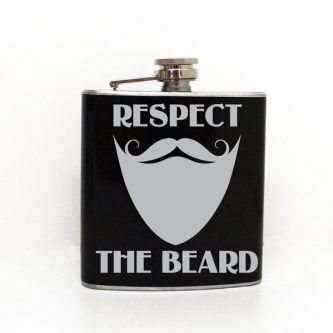 One must always respect the beard!
"I would rather be on a boat" Shirt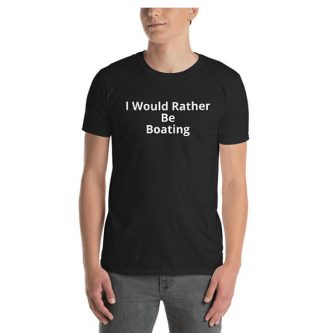 Truthfully, he would rather be anywhere but at work, but being on a boat is his dream!
Johnny Drum Bourbon Candle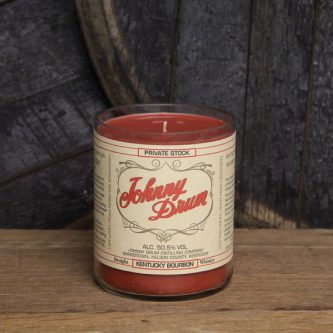 A manly candle for a manly man this Father's Day!
"Tony Stark" Desk Decor
For the Iron Man fan, this desk decor is perfect! He is the Iron Man of his family, and maybe at work too!
Personalized Business Card Holder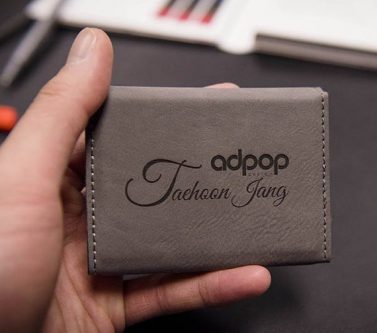 If he collects business cards as part of his job because he is always meeting a lot of people, he definitely needs a personalized business card holder to keep track of them.
Wooden "Man Cave" Sign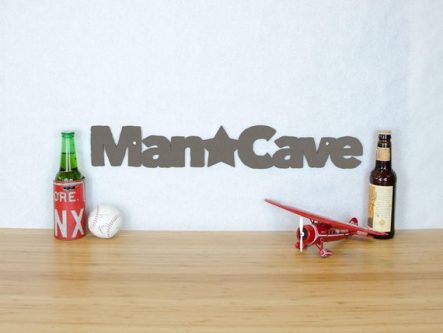 When he is at home, he retreats to his man cave, and he would certainly love a wooden "man cave" sign for that space at home.
"Good morning America. What are you offended by today?" Coffee Mug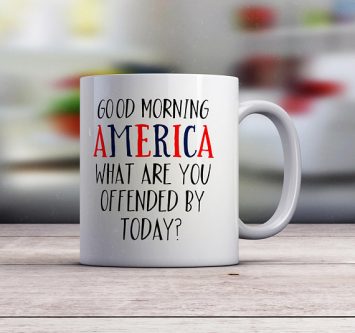 For the coworker who realizes that America is always offended about something, this coffee mug is a way for him to wake up and get some of his sarcasm (or frustration) out as he sips his coffee.
"World's best dad" Can Cozy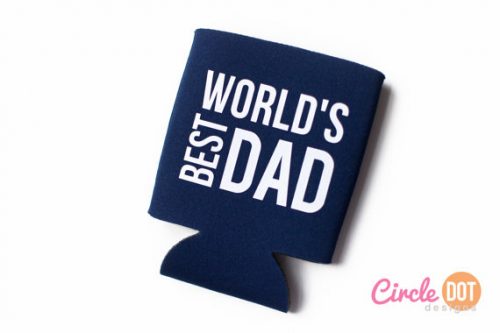 He may be your coworker, but you think he is the world's best dad to his kids!
"My brain is 80% song lyrics" Shirt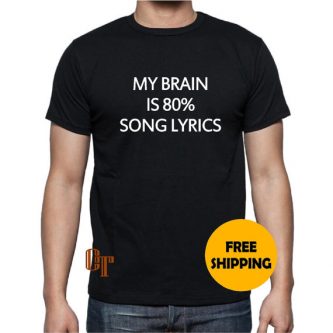 For the coworker and father who often randomly breaks out in song, this shirt will become his best friend and may even give others a warning!
These Father's Day gifts are all amazing choices for your coworker, especially if he doesn't get a gift from his own family or if he needs a pick-me-up this year!