Disclosure of Material Connection: Some of the links in this post may be "affiliate links." This means if you click on the link and purchase an item, I will receive an affiliate commission. Disclosure in accordance with the Federal Trade Commission's 16 CFR, Part 255. This site is a participant in the Amazon Services LLC Associates Program, an affiliate advertising program designed to provide a means for sites to earn advertising fees by advertising and linking to Amazon.
The popularization of adult onesies are one of the most glorious achievements of my generation. This gift guide celebrates the casual, a love for comfort and relaxation. Sit back and explore the world of the adult onesie.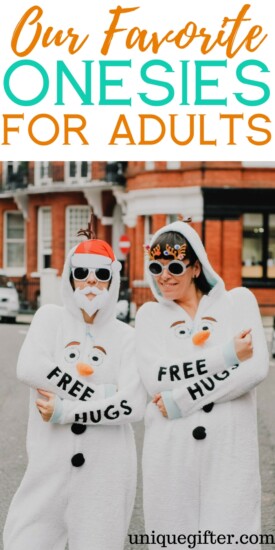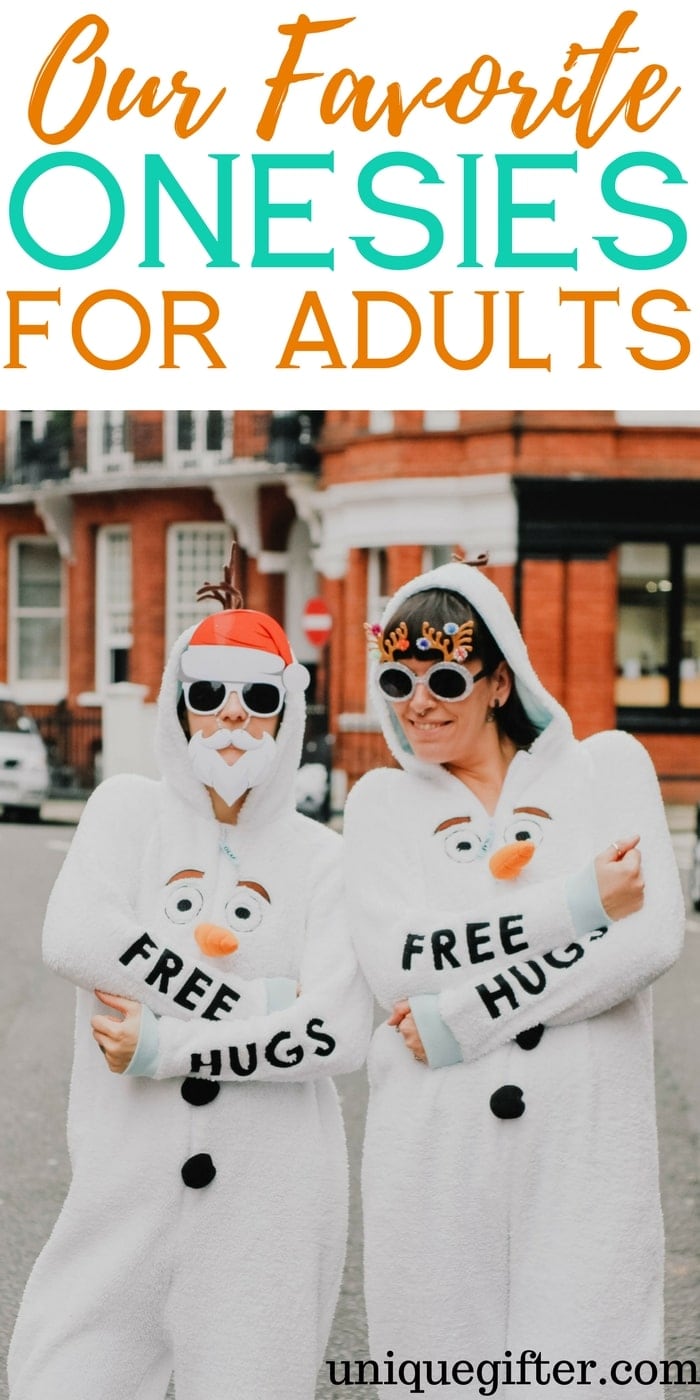 Airblaster Merino Onesie
We're starting off *slightly* off topic, with an Airblaster merino Onesie. For anyone who does outdoor winter activities, this is the BEST baselayer out there: no more cold plumber's cracks, nor stray snow getting onto your skin! This one-piece merino baselayer solves oh-so-many winter weather problems. Don't worry, there's still some strategically placed zippers.
Hooded Psychedelic Onesie
This onesize is truly unique, appealing to those with a more eclectic sense of style it might just be the one you're looking for.
Handmade Polyester Superhero Onesie
This superhero themed onesie is adorned with the Batman logo, zippered and featuring a hood this onesie could be perfect for movie nights!
Adult Sized Bunny Kigurumi
The Kigurumi is the pinnacle of the adult onesie world, it's a onesie with added design and aesthetic features. WIth faux fur, bunny ears and designs this onesie is truly unique.
Pikachu Onesie
This handmade onesie is plush, yellow with the iconic Pikachu character face on the hood. Grab one for yourself or one of your video game loving friends!
Unicorn Onesie
Unicorn lovers rejoice! This onesie is truly eclectic and unique, its cartoonish unicorns set against a pastel blue are only for those looking for something remarkable.
Patriotic USA Flag Onesie
This adult sized onesie fills the void for the patriotic minded relaxation artist, this onesie invokes the design of the American flag in the glorious red white and blue.
Shark Onesie
This onesie is a Kigurumi-style that resembles a shark, with a fin on the top of the hood and teeth lining that make for something really unique.
Totoro Onesie
Also in the Kigurumi-style this onesie replicates the much beloved and well-recognized anime character Toroto of Miyazaki fame.
Kangaroo Onesie
Adult onesies have the particular distinction of being whatever style, fabric and theme the wearer could possibly desire. Cuteness is paramount, and this onesie takes the cake. The kangaroo design features a front facing pouch with a small baby roo to complete the look!
Unicorn Kigurumi
This Kigurumi adult onesie features a unicorn horn and plenty of sparkly design that's sure to bring out the fun side in anyone!
Cookie Monster Style Onesie
This blue onesie has eyes on the hood that really bring a 'cookie monster' vibe to mind, (not to mention the half eaten cookie in the pocket!)
Dragon Onesie
Looking for something truly unique? This Black Dragon onesie is sure to turn some heads, if not take Netflix time to a whole new level.
Teddy Bear Onesie
This onesie is in the style of the classic bear, you know the one on the honey bottle? That one. It's cuteness is rivaled only by its comfort.
Spooky Skeleton Onesie
This adult onesie is perfect for halloween season, or even just a quiet night in. The spooky design features skeleton bones!
Hooded Harley Quinn Onesie
This onesie is designed with Batman's Harley Quinn in mind, featuring design motifs and colors from her iconic outfit.
Gray Comfy Onesie
This onesie comes in a neutral gray, nothing too outlandish. This is perfect for the beginner, something good looking and well-made.
Cheetah Print Onesie
This comfortable unisex adult onesie comes in an exotic cheetah print, it could be exactly the wild look you were out for!
Unique Giraffe Onesie
This onesie is unique in its choice of animal design. The giraffe is a little more unconventional, but just as cute as the rest! Snuggle into this one for something that will definitely turn some heads!
Comfy Cozy Winter Print Onesie
This onesie comes in a lucious chenille fleece, providing for some real snuggly warmth during the winter months! It'll also match any Christmas or winter theme you might have in mind!
This guide should have you feeling warm and fuzzy from head to toe in your new onesie! Take it from us, nothing beats a quiet night in with your favorite pajamas!