Disclosure of Material Connection: Some of the links in this post may be "affiliate links." This means if you click on the link and purchase an item, I will receive an affiliate commission. Disclosure in accordance with the Federal Trade Commission's 16 CFR, Part 255. This site is a participant in the Amazon Services LLC Associates Program, an affiliate advertising program designed to provide a means for sites to earn advertising fees by advertising and linking to Amazon.
Father's Day gifts for employees are another way to show them that you appreciate all their hard work. Show all the dad's a token of appreciation by giving them any of these presents. You don't have to spend lots of money to make them feel good. Here are my favorite Father's Day gifts for you!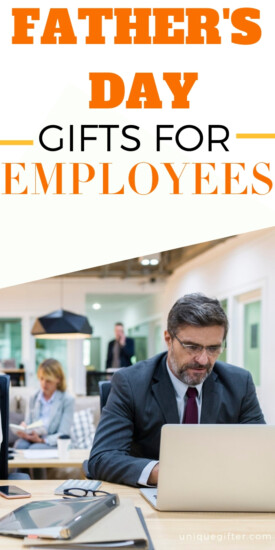 Creative Father's Day Gifts For Employees
Father's Day is Just Around the Corner!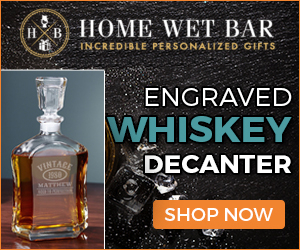 No matter how many employees you have working for you, it's always nice to give them a present here and there to keep them smiling!
SKINNY TUMBLERS
If you have several employees to buy for, consider these awesome tumblers! There is 12 in a pack and are an inexpensive gift idea.
Magnet 3 x LED Magnetic Pickup Tool
This is a great gift for dads because it's a magnet and flashlight in one! Perfect for all kinds of situations.
Dammit Doll Classic
These dolls are a funny gag gift, and everyone needs one on their desk. Plus, you can get 12 in each set.
Mood and Practical Flip-Over Messages
These are hilarious and ideal for an office setting. There are 30 different messages plus you can write in your own. Only give these out if your employees have a good sense of humor!
Employee Survival Kits
This survival kit is terrific for Father's Day! All the employees will love the treats too.
Dad's Fix-It Shop Sign
Ideal for dads that love to fix things. It will go great in his workshop, garage, or man cave.
Beard Brush & Comb Set
This beard set is fantastic for all the men with beards. They can keep themselves nice and groomed with this gift set.
Leather Writing Journal Notebook
Having a notebook handy is always lovely. Use it for grocery lists, reminders, sketching, or anything else.
Men's Body Scrub Soap
Made from natural ingredients and will exfoliate rough, tired skin. It's inexpensive so you can buy all the employees one!
Awkward Turtle The Word Party Game for Adults
Your employees will appreciate a game without the kiddos! This hilarious game is perfect for parties and get-togethers.
Krispy Kreme Doughnuts Jelly Beans
You can never go wrong with giving out candy! Everyone needs to eat so that they will be thrilled with a treat.
Wine Tumbler with Lid
Having a glass of wine is a great way to unwind after a long day at work. These tumblers make drinking even more fun!
Universal Socket
Don't leave the house without this universal socket! You never know when it might come in handy.
Fidget Box
This is a smart gift set that has several different fidget boxes. It doesn't matter how old you care, because they are always fun.
Exotic Jerky Bouquet Father's Day Gift
Don't we all dream of getting a bouquet of beef jerky. This tasty gift is just what you are looking for.
TheraFlow Dual Foot Massager Roller
Nothing feels better than a foot massage after a rough day. Give your employees this useful gift!
Decodyne Have a Nice Day Mug
Don't give this coffee mug to just anyone. It has to be employees that are going to get a kick out of this mug!
Chefman Mini Portable Compact Personal Fridge
Everyone can have a place to store their drinks or snacks. This is a perfect sized portable fridge.
PopSocket
PopSockets are all the rage! I like this one because it's black and you can't go wrong with the sleek style!
Knock Knock WTF Nifty Notes
The employees are going to go wild for this hilarious message notes. There are tons of different ones to choose from too.
Shopping for Father's Day Gifts For Employees doesn't have to be stressful. This list is made to help you find the perfect gifts!