Disclosure of Material Connection: Some of the links in this post may be "affiliate links." This means if you click on the link and purchase an item, I will receive an affiliate commission. Disclosure in accordance with the Federal Trade Commission's 16 CFR, Part 255. This site is a participant in the Amazon Services LLC Associates Program, an affiliate advertising program designed to provide a means for sites to earn advertising fees by advertising and linking to Amazon.
It's dad's special day – a time where you can show how you appreciate him and his involvement in your life. Not all dads are the stereotypical sports loving beer drinking kind of guy, though. If your dad is more of a computer geek, here are some cool gift ideas for Father's Day. These gifts also work for any other holiday or birthday that special dad in your life needs fun gifts given to him.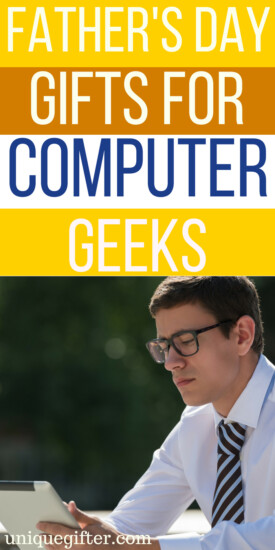 Father's Day is Just Around the Corner!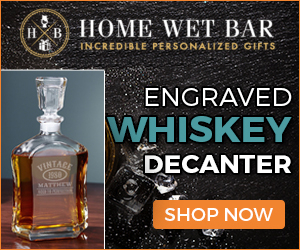 Epic Father's Day Gifts For Computer Geeks
Circuit Necktie
It wouldn't be Father's Day without this traditional gift! Of course, you have to get one that fits dad's personality, like this one that's bright green with circuitry.
CSS Mug
If dad does any kind of web design work he's really going to appreciate this mug. If you've ever worked with CSS you know that while it does magnificent things it also can break magnificently.
"Home" Sign
There's something nostalgic about those "Home is where the heart is" signs from our childhood. Give it a twist with this internet joke, because 127.0.0.1. Is always your "home" address online.
Floppy Disc Coasters
Just because they're outdated doesn't mean dad hasn't forgotten about his floppy disc using day. Now this is about all they're good for – drink coasters, but they're still a fun, geeky gift idea for dad.
Touch Screen Stylus Pen
Sometimes less is more, but not when it comes to pens. Pick up this set for Father's Day and dad will never be without something to write with. But wait, they're also a touch screen stylus for all dad's tech!
Desk Organizer
Your computer geek dad probably spends a lot of time sitting at his desk. Help him get it organized with a practical gift.
Laptop Bag
Then again, if dad likes to take his computer on the go then a laptop bag might make a better Father's Day gift. Something a bit more trendy will help him carry it in style, instead of looking like he's off to a business meeting.
Best Dad Keychain
You know that you have the best dad, but does everyone else know he's the best? Make sure they do by getting dad this keychain. It also has a keyboard on it.
Tech Support Shirt
Does your dad work in tech support or is he that much of a computer geek that he gets roped into that role for family and friends? Then this shirt is perfect.
Stay Off Socks
Dad isn't always on his computer, you know. Get him these socks so that when he's got his feet up he can remind everyone that even if he's not using it, they can't either.
Computer Meme Notebook
Writing things down is important. Staring at your computer angrily just like in this meme is equally important.
On and Off Mug
The classic tech support advice immortalized in the perfect mug to give dad for Father's Day.
Dad and Baby Matching Shirts
A great gift for dads with young kids. Ctl+C copies, and Ctl+V pastes, a perfect shirt set for a geeky dad and his tiny clone.
Fill in the Blank Booklet
Looking for a little humour to give for Father's Day? This booklet is perfect. You fill in the blanks and end up with something to give dad that's unique and special.
Turing Quote
Have you ever heard of the Turing test when it comes to AI? Well this is a quote from that engineer, who made great technological leaps back in the 50s.
Keyboard Waffle Iron
Geek or not, dads love food, and most of them love waffles. Make him a surprise breakfast using a fun waffle iron like this keyboard shaped one.
Computer Decal
It's nice to personalize your computer when you use it all the time, but it's not something most people, especially dads, do for themselves. Get him something that fits his personality and make sure it's the right size for his laptop.
Funny Mouse Pad
Sometimes using a computer can be stressful. Help dad out by picking up this mousepad that will totally help with all those difficult moments.
Y2K Mug
Do you remember when the world was going to end thanks to the Y2K bug? That was almost 20 years ago! Great for dads who want to relive the 90s.
Custom Ring
This is a great Father's Day gift for your husband. Show him what he means to you with this handmade ring that's stamped with "I <3 you" in binary.
Whatever you decide to get dad for Father's Day make sure you tell him how much he means to you. Now's the time to suck up just in case you need him to fix your computer later!