Disclosure of Material Connection: Some of the links in this post may be "affiliate links." This means if you click on the link and purchase an item, I will receive an affiliate commission. Disclosure in accordance with the Federal Trade Commission's 16 CFR, Part 255. This site is a participant in the Amazon Services LLC Associates Program, an affiliate advertising program designed to provide a means for sites to earn advertising fees by advertising and linking to Amazon.
When it comes to finding the right Father's Day gift for your Pop, you may not know where to start. A lot of the gifts seem geared towards "grandpa" or "papa," but your grandfather isn't either of those things to you; he is Pop! You will find so many awesome gifts for him here though, that actually says "Pop" on them!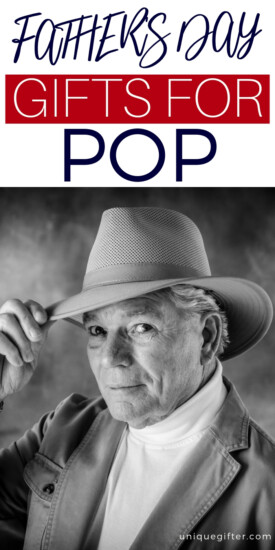 20 Thoughtful Father's Day Gifts For Pop
Father's Day is Just Around the Corner!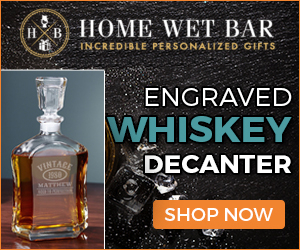 Show Pop that you care with any of these creative and unique presents!
"POPS-ICLE" Popsicle Shirt
Your Pop is a popsicle! He is relaxed and fun!
Bears 3D Pop-Up Card
If your Pop loves bears or the great outdoors, he will undoubtedly enjoy a bears 3D pop-up card.
"Pop & Me" Picture Frame
Place a picture of you with your Pop in this picture frame with a cute quote on it: "My favorite moments have turned out to be our time together, pop & me."
"Pop's Coffee" Spoon
Of course, Pop needs his own coffee spoon!
12×12" Custom Pop Art Portraits, Set of 2
These are not specifically for your "pop," but making a portrait of him or someone he loves will make him really happy.
Lawn Mower Pop-Up Card
He is the lawn mower for his household, always has been, except when his kids took over as teens. He loves taking care of his yard, so why not give him a lawn mower pop-up card and write a sweet little message in there about how well he does take care of it?
Personalized Hammer
You can have his name or a favorite quote engraved on this hammer, and it will become his ideal tool!
"If Pop can't fix it, we're screwed" Tools Travel Mug
If Pop can't fix it, no one can.
Personalized Engraved Garden Tools
Your Pop takes pride in how his lawn looks, which includes gardening an these are great for him to have and hold dear as he does that work.
"Pop" BBQ Apron
He loves BBQ'ing for the family; now he can keep his clothes free from stains in style!
Custom Family Illustration Portrait
The beautiful artistry in this custom family illustration portrait is stunning! Each person in his family can be in the same picture, even if they haven't been able to do so in person!
Personalized "Pop" Keychain with Grandchildren's Names
He will never forget his grandchildren's names with them on this personalized "Pop" keychain!
"I love you more than you love fishing" Personalized Fishing Lure
It's true; you do love him more than he loves fishing.
"I'm not retired, I'm a full-time Pop" Mug
He isn't anywhere close to being retired; he is a full-time Pop!
Monogrammed Set of 4 Handkerchiefs
He can wipe his face in style, with handkerchiefs that have been monogrammed with his initials.
"All dads are created equal, but only the finest become POP" Shirt
Only the finest dads get to become a Pop, and he was the finest dad to your mom or dad, that's for sure!
Personalized Hand-Forged Iron Bottle Opener
Opening bottles will be much easier with a personalized hand-forged iron bottle opener at hand.
"My favorite people call me POP" Personalized Pillow
His favorite people call him Pop, but the pillow they give him will keep him comfortable when he is enjoying his retirement.
"Emergency Dad Jokes" Mug
Every Pop needs emergency dad (or grandfather) jokes, so he never runs out!
"Pop est. ____" Shirt
When he became a Pop, his whole life changed. Now you can memorialize that year with this shirt for him to wear.
Being a Pop is one of the things he is most proud to be, that is why any one of these gifts makes an excellent choice for him!