Disclosure of Material Connection: Some of the links in this post may be "affiliate links." This means if you click on the link and purchase an item, I will receive an affiliate commission. Disclosure in accordance with the Federal Trade Commission's 16 CFR, Part 255. This site is a participant in the Amazon Services LLC Associates Program, an affiliate advertising program designed to provide a means for sites to earn advertising fees by advertising and linking to Amazon.
Your Opa is one of the most influential people in your life, and that is why you want to get him a super thoughtful Father's Day gift that fits him to a T! Well, you came to the right place to find that thoughtful gift! Here are some charming gift ideas for Opa.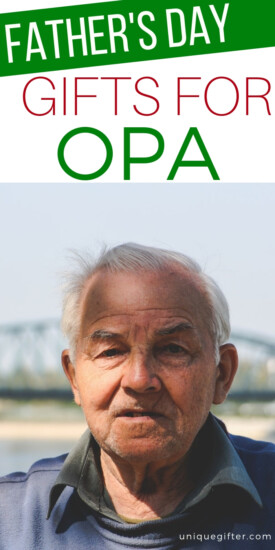 20 Thoughtful Father's Day Gifts For Opa
Father's Day is Just Around the Corner!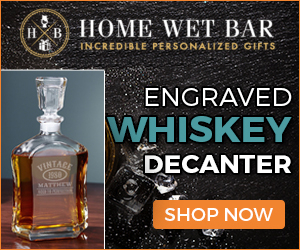 Opa is going to love anything you give him! Take a look at these terrific presents!
Personalized Photo Letter OPA Mug
You can put photos of you or his great-grandbabies in the letters of "OPA" on his new mug. Chances are, it will be the only mug he drinks from after this!
Monogrammed Leather Wallet
He can always use a new wallet, especially one monogrammed with his initials or "Opa."
"My favorite people call me Opa" Shirt with Kids' Names
His favorite people do call him Opa! They are his life!
"Oma & Opa" Personalized Burlap Print
Oma and Opa are blessed and proud to be the grandparents of all of their grandchildren. This burlap print can be personalized with up to 8 grandchildren, too!
Emergency Dad Jokes Shirt
An Opa can always use some emergency jokes for when his joke well runs dry!
"I'm not retired, I'm a professional Opa" Mug
An Opa is never retired; they live to help raise their grandchildren and be the role model the whole family needs.
Personalized Leather Keyring
The "dad" on the front can be changed to "OPA," and the back can be personalized as well with a quote or phrase of up to fifteen characters.
"Opa's garden" Small Garden Sign
Opa's garden is his sacred space, to have his time alone, to help teach his kids and grandkids to garden, and more. He takes pride in it!
"Opa's greatest catch" Keychain with Kids' Names on Fish Charms
Opa's grandchildren are his most excellent catch!
Emergency Dad Soap
For when he needs his "annual bath" because he's so stinky from working hard outside!
"Opa. The man. The myth. The legend." Shirt
Your Opa is not only your Opa, but he is a man, a myth, and a legend!
"Opa & Me" Picture Frame
This adorable "Opa & me" picture frame even comes with a touching quote that lets him know that time with him means the most to you.
Custom Fish Skeleton Bottle Opener Keychain
If he loves to fish, he certainly needs a customized fish skeleton bottle opener keychain that says something as simple but as meaningful as "I love you."
"Dad knows a lot, Opa knows everything" Shirt
While your dad may know a lot, Opa knows everything.
Personalized Tools Garage Sign
For the Opa whose garage is his space to be himself and work, this personalized tools garage sign is the best Father's Day gift this year.
Personalized Soundwave Printable
Personalize a soundwave printable with your voice saying "I love you," and it is something he can cherish for a long time.
"Opa is my name, repairs are my game" Mug
Opa is his name, and he loves making repairs and fixing things!
"____'s adventures with Dad" Memory Album
Personalize the "dad" part to "opa" and fill it with all the memories that you two have had together!
Personalized Men's Watch
Personalize the strap of this handsome watch with a quote that shows how much you love him. He will be able to carry it with him wherever he wears his watch.
"Tacos and tacos" Shirt
For the Opa who loves tacos, a shirt just about tacos fits the bill!
Your Opa will love any one of the gifts on this list that you choose for him because a lot of thought went into it and he knows how much you love him!