Disclosure of Material Connection: Some of the links in this post may be "affiliate links." This means if you click on the link and purchase an item, I will receive an affiliate commission. Disclosure in accordance with the Federal Trade Commission's 16 CFR, Part 255. This site is a participant in the Amazon Services LLC Associates Program, an affiliate advertising program designed to provide a means for sites to earn advertising fees by advertising and linking to Amazon.
It is that time of the year. Spring has started springing, the birds have started singing, and the Easter Bunny has started Eastering… Well, filling the Easter Baskets with all kinds of wonderful Easter goodies, that is, but have you noticed how similar all of the store-bought Easter baskets are? It seems like they all have the same style, coloring, and ability to be used once a year. Well, I've got some fun and unique Easter basket ideas that will completely rock your Easter Basketing world!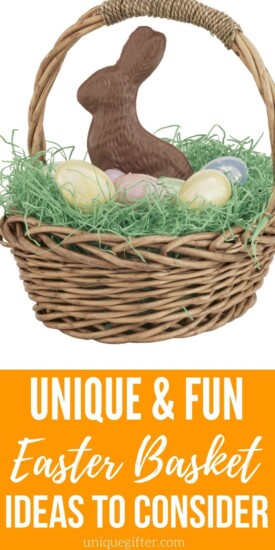 Unique Easter Basket Ideas for All Kids
Forget those flimsy, store-bought wicker baskets, and change it up this year! Who wants a humdrum Easter basket, that they only use once a year, when they can have awesome Easter baskets that are totally multipurpose! Check out this list of fun and unique Easter basket ideas for some Springtime inspiration!
May Flowers Easter Ideas
They say that April showers bring May flowers, so give your little gardener a way to care for those flowers. A watering can makes the perfect Easter basket to go along with the spring season. These polka dot watering cans would be perfect for any spring chicken, and how cute is this Hungry Caterpillar watering can?!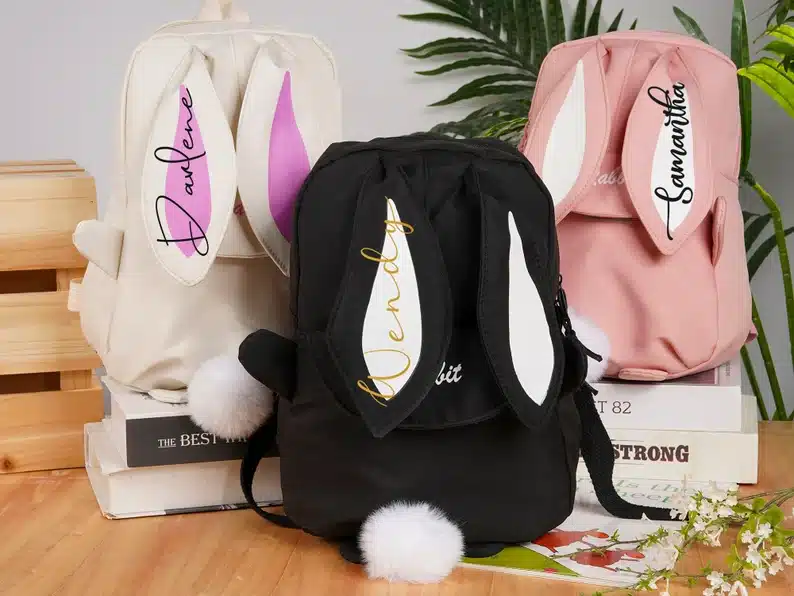 Everyone Needs A Backpack
Backpacks aren't the first thing you think of for unique Easter basket ideas, but they should be! How could you pass up the chance to give your kid a cute little backpack that they can use over and over again? Plus, there are so many choices; it will be easy to find one for any kid! This butterfly backpack screams springtime or how about an adorable puppy that is ready to be filled to the brim!
How About An Easter Bucket?
Grab a bucket and head on down to the beach! A Unique Sand Pail would make an excellent Easter Basket, that would get used all summer long!
A Treasure Box for a Basket!
As kids get older, they may not want something so cutesy and might like something more keepsake-like. Give them trinkets in a beautiful box that they can keep forever. This beautiful wardrobe-like box would make any daughter proud, and this wooden steamer-like trunk would look handsome on any desk or shelf.
A Crafty Craft Box
Do you have kids that are into arts and crafts? Give them an Easter basket that they will genuinely love and fill it full of crafting tools of all kinds! These cute craft boxes remind me of the '90s, and I bet any tween or teen would think they are retro cool!
Make It A Movie Night!
Looking for another unique Easter basket idea for older kids! Grab these jumbo popcorn buckets and fill them with Movie Night fun, along with all of those Easter goodies!
I hope that I have given you some fun and unique Easter basket ideas to serve as springtime inspiration at your house.