Disclosure of Material Connection: Some of the links in this post may be "affiliate links." This means if you click on the link and purchase an item, I will receive an affiliate commission. Disclosure in accordance with the Federal Trade Commission's 16 CFR, Part 255. This site is a participant in the Amazon Services LLC Associates Program, an affiliate advertising program designed to provide a means for sites to earn advertising fees by advertising and linking to Amazon.
Drummers are amazing. They keep the entire show together with their rhythms. They also are sometimes a little bit tricky to buy for. You could go the classic "buy every band t-shirt and poster out there" route, or you could go for something a little bit more unique. Here are our 20 gift ideas for a drummer:

Best Gift Ideas for a Drummer
The World's Strongest Coffee
In order to drum, you need to have an absolute TON of energy. This coffee will give your drummer friend that energy (and then some).
Leather Glasses Case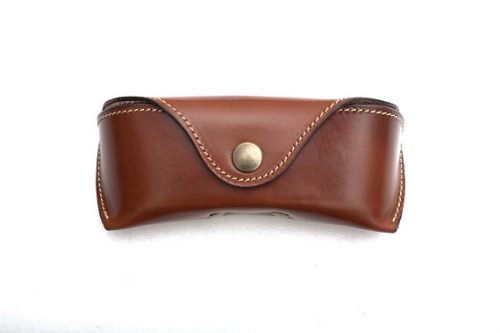 Does your drummer wear glasses? If they do, then be sure to grab this great glasses case with a drum kit on it for them.
Octopus T-Shirt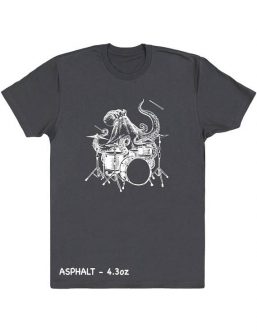 A t-shirt that says "I'm a drummer, but I'm fun and have a good sense of humor too."
Personalized Engraved Drum Sticks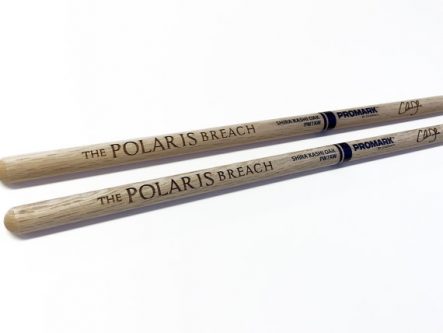 There will be no fighting over whose drum sticks these are.
Technical Drum Set Poster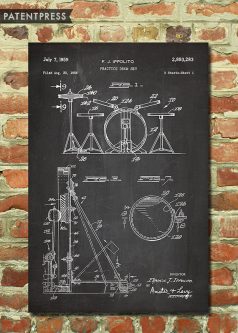 Perfect for a practice room.
Evolution T-Shirt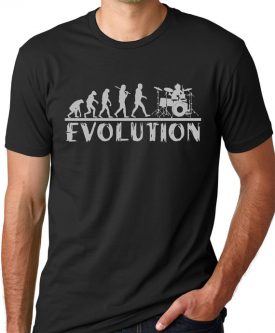 Does your drummer think that they are the peak of the evolutionary ladder? Then this t-shirt was made for them.
Funny Drummer Mug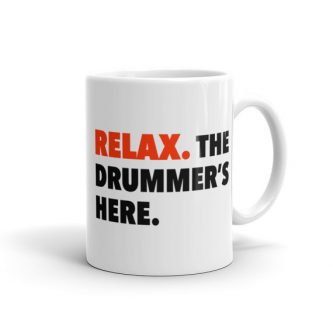 The show can't start until the drummer shows up.
Drummer Print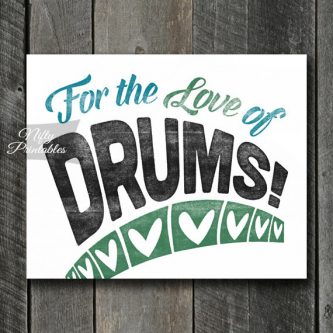 A beautiful poster print that can go anywhere. Put it on a tapestry and hang it up, or put it on a sticker and put it on a car.
Drumstick Necklace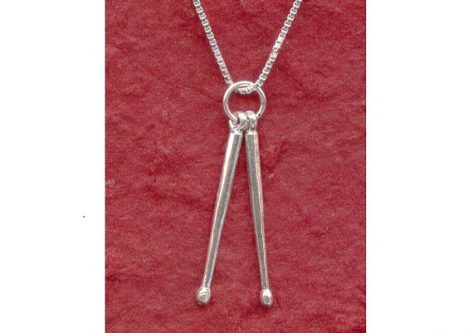 A sterling silver necklace that subtly tells the world that you too, are a proud drummer.
Drum Ring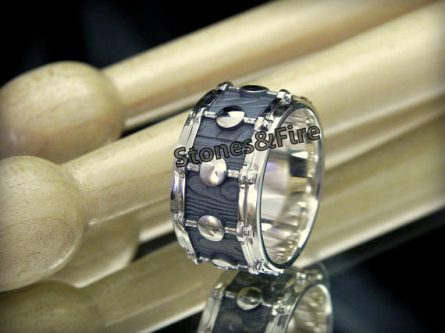 If rings are more up your drummer's alley, try this one.
Cymbals Cufflinks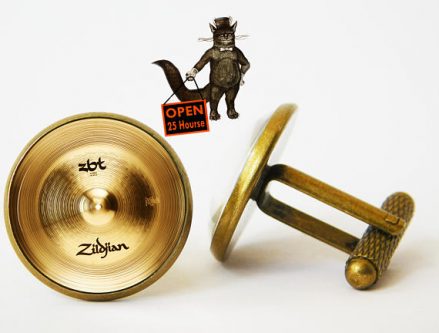 Cufflinks that look like tiny cymbals. What a cool way to bring style to a classy outfit.
Wall Clock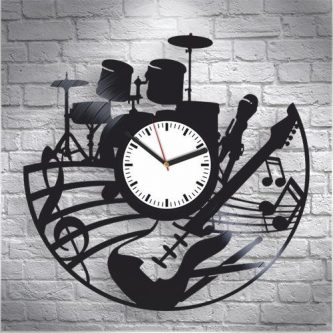 The only way that this clock could possibly be better is if it had drumsticks for hands.
Metallic Drum Print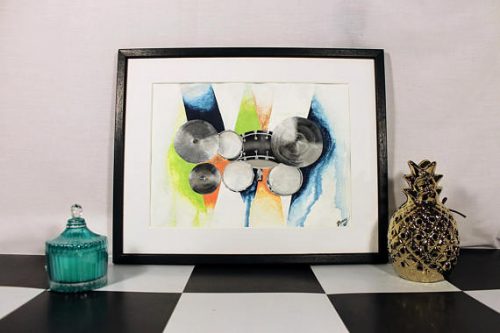 So metal, man.
Drummer License Plate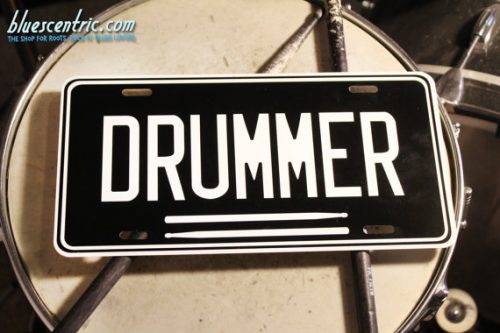 Comes in four different colors for the perfect above door (or above drum set
sign.
Embellished Journal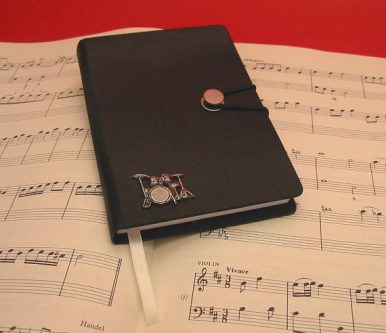 Perfect for taking band notes, songwriting, and noting new beats.
"Drum On" Wooden Sign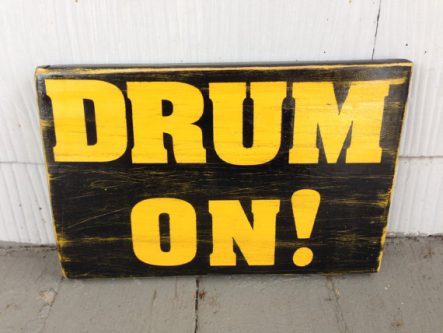 Set the tone of the room with this great wooden sign.
Got Drums? Decal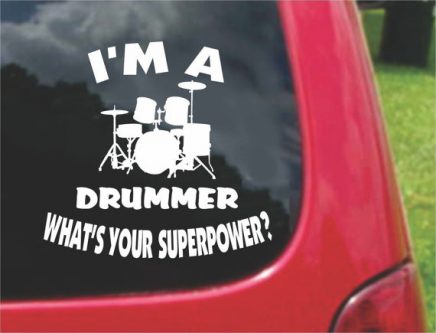 Well, do ya? This decal would look great on the back of a truck or van.
Mixed Media Drum Poster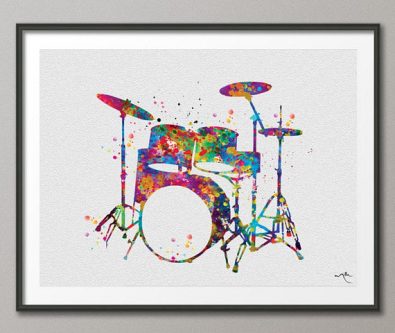 This mixed media drum print has just the right amount of pop, class, and artistic integrity for any room.
Sweatshirt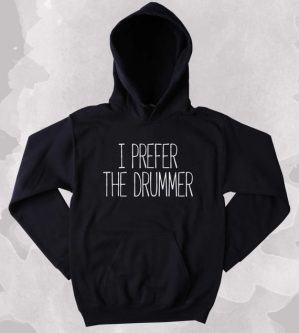 This sweatshirt speaks the truth.
Small Skeleton Drummer Ornament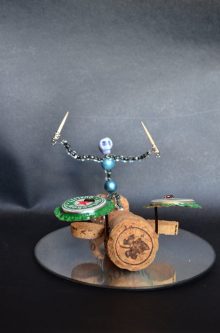 Made out of beer caps and wine corks, this little figurine is the perfect decoration for a drummer.
Let us know what your favorite ideas from this list are in the comments below. If you do decide to get anything on this list, be sure to show us! We are @ugifter on Twitter and @uniquegifter on Instagram.