Disclosure of Material Connection: Some of the links in this post may be "affiliate links." This means if you click on the link and purchase an item, I will receive an affiliate commission. Disclosure in accordance with the Federal Trade Commission's 16 CFR, Part 255. This site is a participant in the Amazon Services LLC Associates Program, an affiliate advertising program designed to provide a means for sites to earn advertising fees by advertising and linking to Amazon.
It is so hard to be away from your boyfriend when he is deployed, and it's also hard for him to be away from you. The good thing is that you can always send him something special to remind him that you're waiting and that you love him. Here I have listed some ideas for you to send to him in a care package or on their own:

Gift Ideas for a Deployed Boyfriend
Keep Calm She's Waiting for You Keychain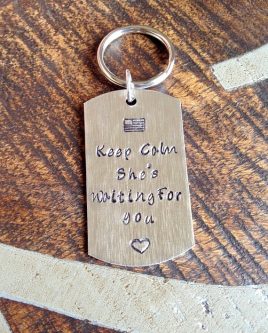 This keychain reminds your boyfriend that you are waiting for him back home, no matter what, and sometimes that simple knowledge means the world!
A Hug From Home Camo Throw Pillow
A hug from home pillow could be something that he keeps with him near his cot to remember you every time he goes to bed, sort of like a virtual hug.
Until You are Home Safe… With Me, Dog Tag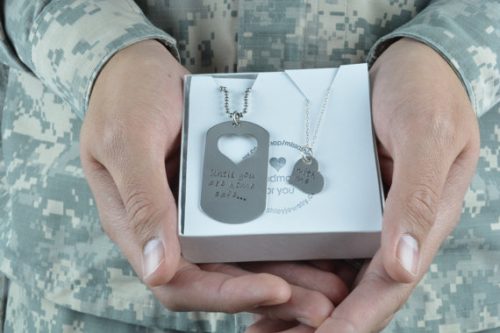 You want your boyfriend to come home safe to you, and this dog tag is a cute idea to use to remind him of that!
Camo Picture Frame
Send your boyfriend a picture of you, or the two of you, in this camo picture frame. He can keep it close to feel like he has you there with him.
Custom Engraved Dog Tag Picture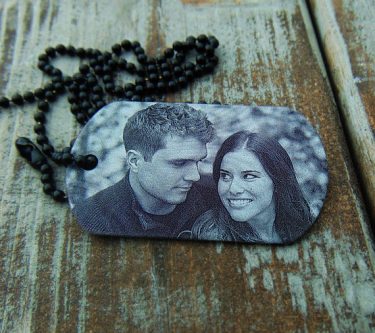 Use your best picture of yourself or the both of you on this dog tag. He will keep it close to his heart and be able to look at it once in awhile.
Our 1st Deployment Journal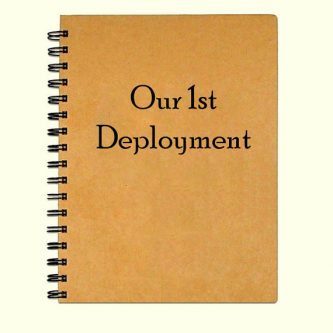 This journal is the perfect thing to give to him for your first deployment as a couple. He can use it to write in for his personal use or write letters to you while he's gone.
Love is Patient, Love is Kind- Love Notes Box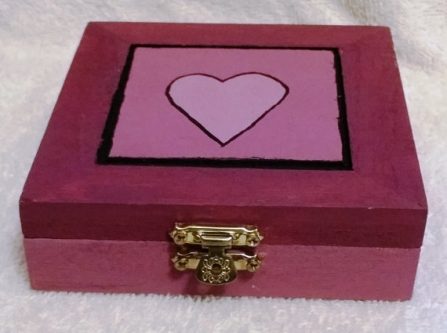 You can always send your boyfriend a box full of love notes, in this "Love is Patient, Love is Kind" box. He can take one out to read whenever he needs the boost!
Military Gifts Personalized Stationery Set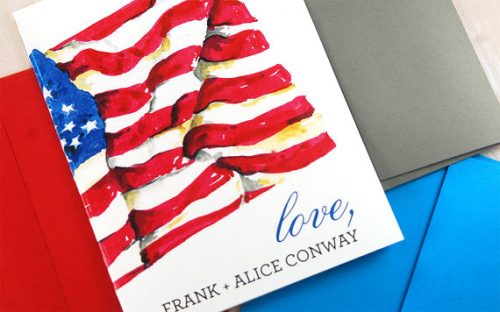 Send this personalized stationery set to your boyfriend so he can write and send home letters to you.
XOXO Jar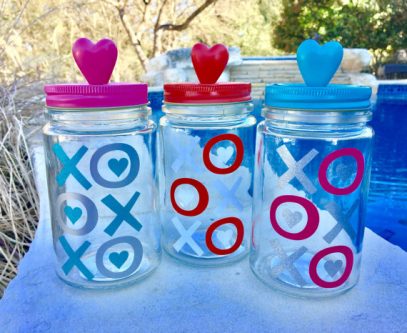 Fill this XOXO jar with love notes or Hershey kisses to send to your boyfriend. It will be a constant reminder that you are home waiting for him and looking forward to his return.
Mini Crochet Hearts, Variety of Colors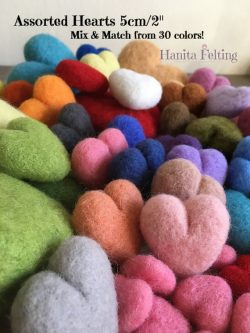 These mini crochet hearts come in a variety of colors. You get a set of three and you can send all three or just one to your boyfriend. It's a tiny little reminder of your love for him.
I Miss You Keychain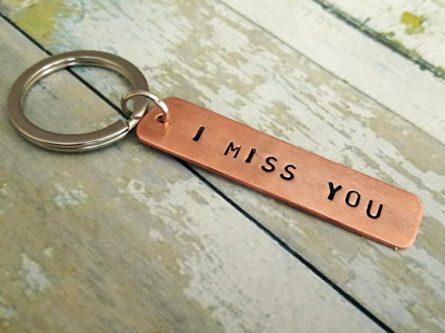 Remind him that you miss him with this "I miss you" keychain.
The Alphabet of Our Love Book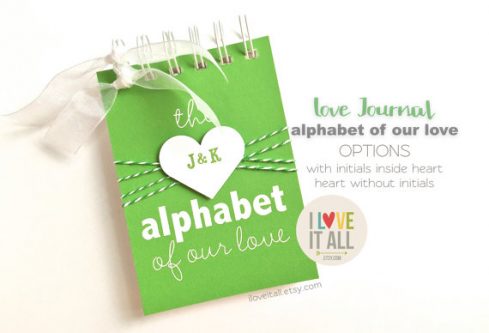 Write a note to your boyfriend for every letter of the alphabet. Be creative and think of something that starts with each letter that you love about him, a special time you spent together, or a place you have gone together.
Dog Spartan Combat Ready Ointment Triple Threat
This three piece set of Doc Spartan Combat Ready Ointment is the perfect hygiene package to keep him at his best and help him heal fast.
Accordion Album Brag Book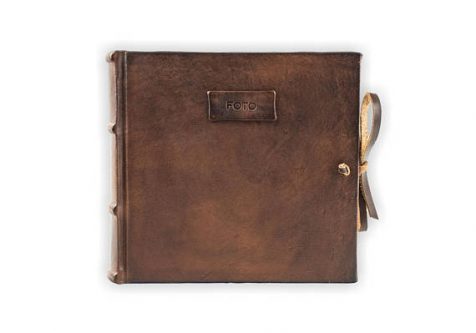 Every soldier needs a brag book of pictures to show off to his buddies. This accordion album is the perfect solution and holds up to fourteen pictures!
Love Letter Fine Art Print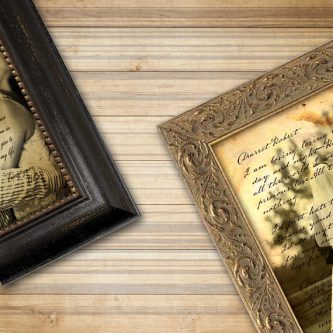 Send your boyfriend a premade love letter print. He can fold it up and keep it wherever he wants, or pin it up somewhere if he can.
Hand Carved Love Box
This hand carved love box is a cute idea for your boyfriend to keep the letters you send him, or even just little love notes you send inside of it!
Owl Always Love You Tee Shirt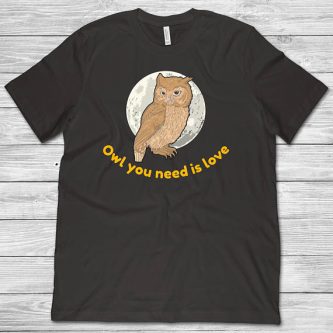 A tee shirt that he can wear under his fatigues that celebrates your love for him and reminds him that you will always love him.
Goodnight Superman, I Love You Pillowcase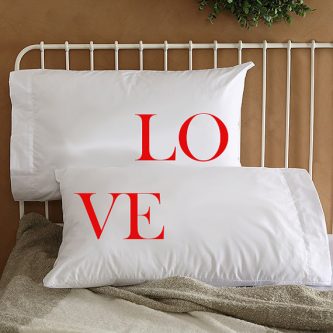 Remind your soldier that he is superman to you with this "Goodnight Superman, I Love You" pillowcase to cover his pillow with.
Russell Stover Box of Assorted Chocolates
Chocolates are tasty and your boyfriend would probably love a box of chocolates to snack on when he receives your gift!
Sandisk 8GB MP3 Player
Fill this MP3 player with music that represents your relationship, what he likes to listen to, or songs that you feel fit one or both of you.
Our deployed loved ones deserve nice gifts to remind them of home and who they have waiting for them. These are all great gifts to do just that!