Someone has to teach you about these important things! You can thank your biology teacher for making you dissect a frog in high school and forcing you to memorize how photosynthesis works. To really show you appreciate their dedication, give them one of these gift ideas for biology teachers for Christmas, the end of the year, or just to say thanks.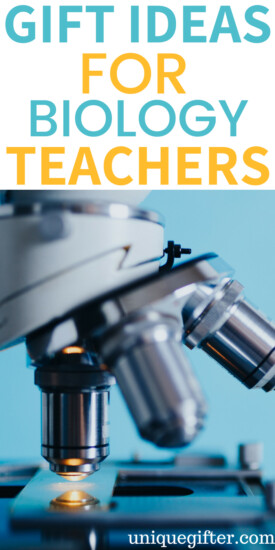 Creative and Fun Gift Ideas for Biology Teachers
Now you have a biology teacher on your gift list pick up one of these genetically superior presents. Let your Biology teacher know you appreciate all the hard work and time they take to teach you and help shape you into an adult.
If I go to jail, I'll get them to call me mitochondria so I'm the powerhouse of the cell.