Disclosure of Material Connection: Some of the links in this post may be "affiliate links." This means if you click on the link and purchase an item, I will receive an affiliate commission. Disclosure in accordance with the Federal Trade Commission's 16 CFR, Part 255. This site is a participant in the Amazon Services LLC Associates Program, an affiliate advertising program designed to provide a means for sites to earn advertising fees by advertising and linking to Amazon.
Starting a new job is a mix of emotions. You're excited to try something new, but also nervous about the change. Remind your wife that you have her back by picking her up something special to celebrate. Nothing shows more support than a small or large gift to say you are so happy for them on their new job adventure. Make her day with one of these creative new job gifts.

Special Congratulatory New Job Gift Ideas for Your Wife
Personalized Desk Nameplate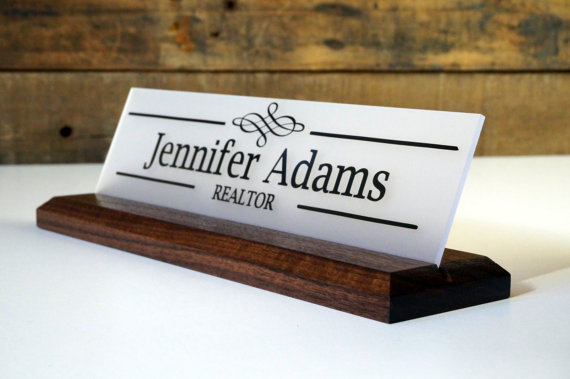 If the new job involves a new desk maybe a new nameplate is in order. Surprise her by adding her new job title and everyone will know who she is on her first day.
Funny Mug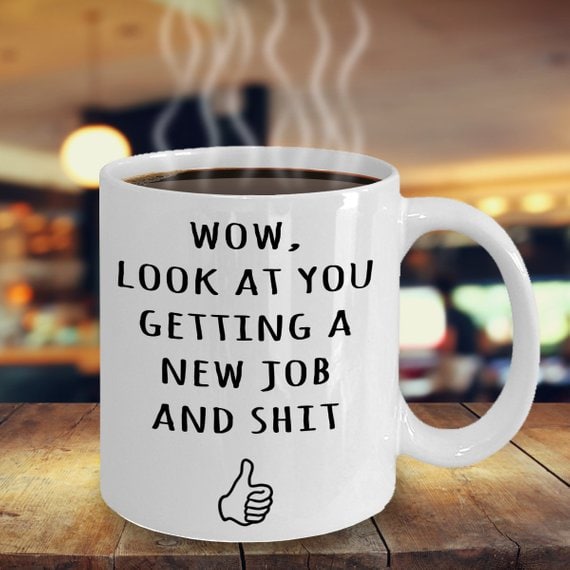 If your wife has a sense of humor maybe being sarcastic is the best way to help calm her nerves. She probably can't bring this to work but at least you can make her coffee in it the morning of her first day.
First 90 Days Book
If she's entering any kind of leadership role this book will help her take the right steps to success at work. Give it to her before she starts so she's ready to go.
Insulated Lunch Tote
A girl's gotta eat! Pick something out that suits her style and her lunch will stay nice and cool until she's able to eat it. You probably should pack it for her too, just to be safe.
Travel Mug
Mornings can be busy and sometimes you can't grab a cup of coffee in the morning. Now she can take one to go and enjoy it on the way to work. These come in a lot of color options and are great quality because there's nothing worse than cold coffee or leaks.
Frustrated Commuter's Companion
If her commute involves public transportation she'll get a laugh out of this book. It's full of fun trivia and helpful tips for making the journey to work just a little bit better.
Emergency Power Bank
Boom, you just saved your wife's life. Or at least her phone's.
Joke Mousepad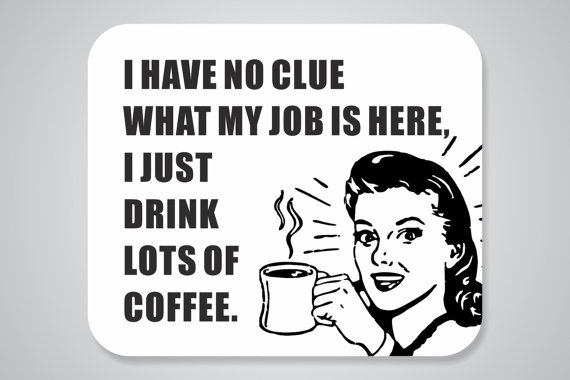 You can't get away with something like this at every job but if your wife's workplace is laid back, or they have a sense of humor, this mousepad will brighten her day. Plus it's a fun icebreaker with the coworkers!
Stylish Briefcase
When you have important documents to carry around or even a laptop to keep safe then a good quality briefcase is a must. You should pick something stylish that suits your wife's style.
Spa Gift Set
You can't take the stress of a new job away from your wife but you can help her relax in the evening. Pick up some nice bath products and help her carve some time to recharge her batteries.
Travel Makeup Bag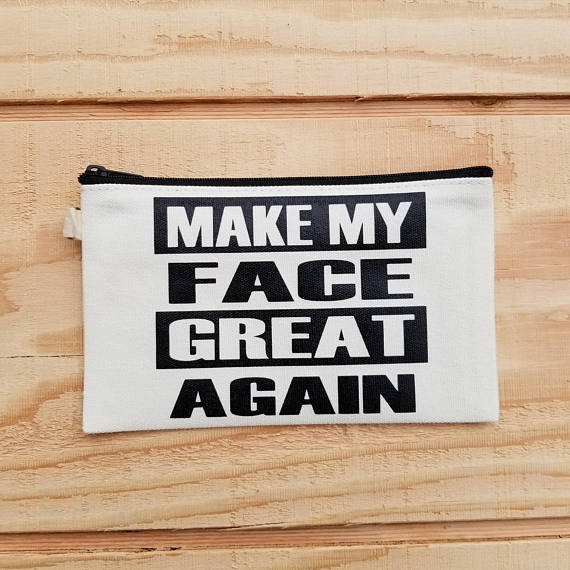 If your wife is the makeup wearing type pick her up a travel bag so she has an emergency kit ready for work. Get a style she'll like or just go with something hilarious, like this one.
Beach Break
Sometimes you need a break from work and a trip to the beach to get some much-needed rest. If that's not possible bring the beach to her desk with this cute little de-stressing toy.
Cubicle Sweet Cubicle Sign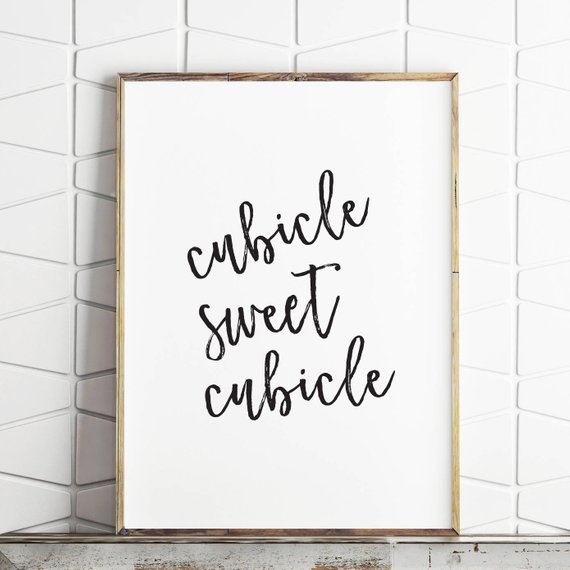 For when you're away from home but want that home sweet home feeling.
Aim High Keychain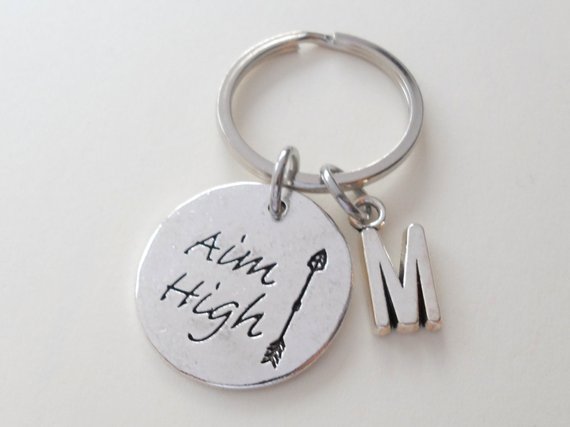 Send her off with some words of encouragement as she embarks on this new path. You can also personalize it with her initial so it's a bit more special than just a keychain.
Engraved Pen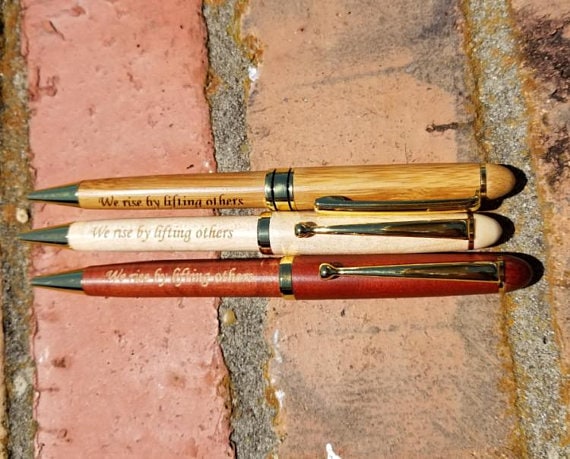 Do you know who's going to steal your wife's engraved pen? No one. If they do she can find them and… make them give it back.
Hand Stamped Necklace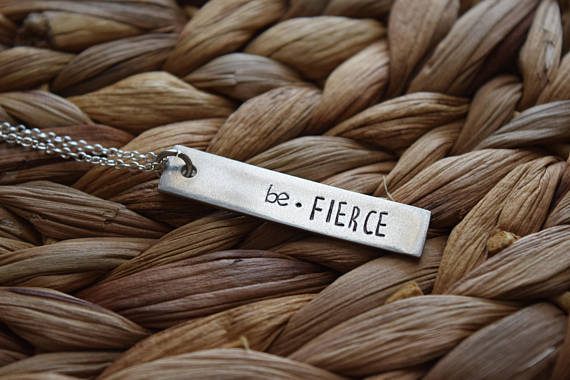 She can look stylish and be reminded to stay fierce all in one handmade necklace. There's quite a few options for wording too so you can pick what suits your wife best.
Fruit Infused Water Bottle
It's so important to stay hydrated but not everyone is great at getting enough water. Help your wife stay healthy with this fruit infuser water bottle that she can sip all day while she works.
Keurig Coffee Maker
If you've been looking for an excuse to pick one of these coffee makers up your wife's new job is as good as you're going to get. She can make her favorite hot beverage instantly and start the day off right.
Let the Adventure Begin Candle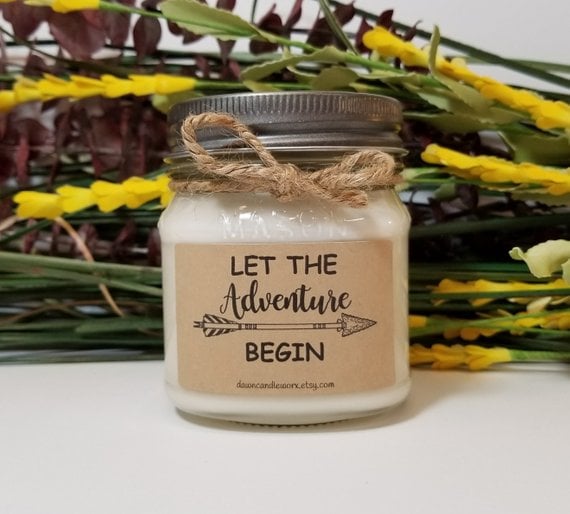 Celebrate her new adventure with a nice smelling soy candle. You get to choose the scent!
New Job Gift Basket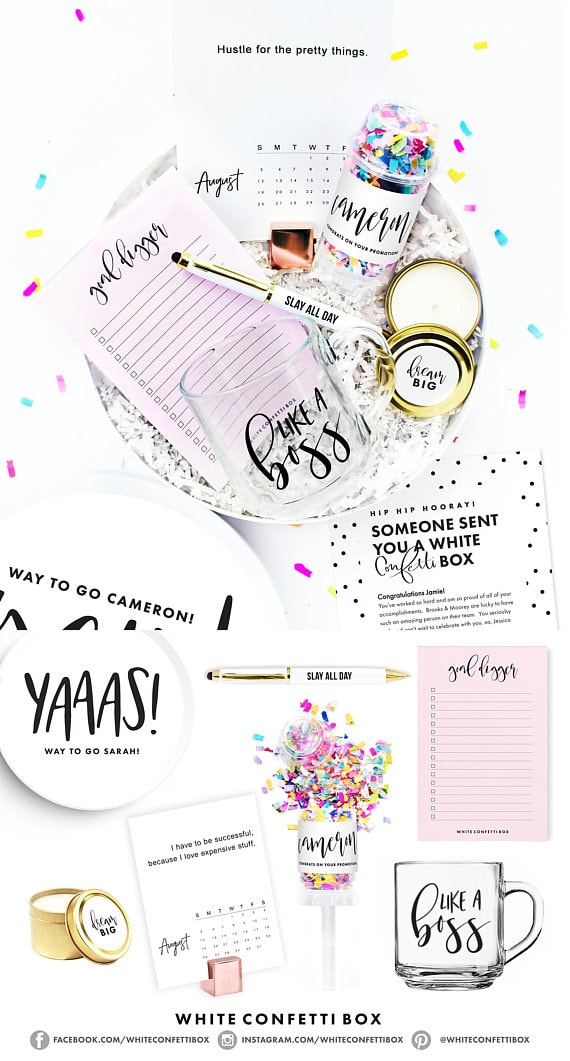 If you can't think of anything else you can't go wrong with a pre-made gift box. This one has a bunch of cool accessories that will brighten her work day.
The best thing you can do for your wife is supportive of her and her new adventures but thoughtful gifts definitely make a close second.