Disclosure of Material Connection: Some of the links in this post may be "affiliate links." This means if you click on the link and purchase an item, I will receive an affiliate commission. Disclosure in accordance with the Federal Trade Commission's 16 CFR, Part 255. This site is a participant in the Amazon Services LLC Associates Program, an affiliate advertising program designed to provide a means for sites to earn advertising fees by advertising and linking to Amazon.
Missing flights, losing luggage, poor internet, and forgetting to carry the favorite pants. These are just some of the many problems that business travelers face whenever they travel out for business.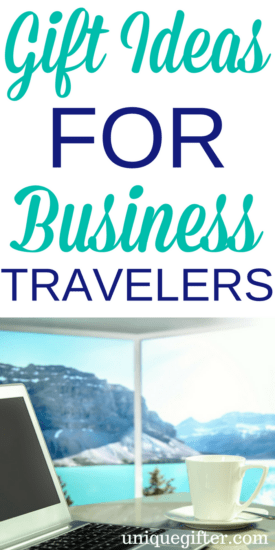 And surely, they deserve a gift to make them accomplish their mission without a hitch. There are plenty of gifts out there that are practical enough to match the needs of their nomadic lifestyle.
Gift Ideas for Business Travelers
Carry on
Just so you know, this suitcase can be connected wirelessly to a smartphone. It is the future of luggage with its internal scale that ensures your weight is light enough and a lock that can be controlled digitally from your smartphone. It also comes with its built-in battery, so you do not have to look for a charger for your portable devices.
ampr iPhone Battery Case
The ampr battery case excels with its large battery capacity, easy mobility, and full protection all while looking super smooth. It is the best gift idea for business travelers as charging their phone may be something they forget to stop and do.
Packing cubes
Business travelers need to keep their belongings organized – inside a suitcase – to avoid digging around for items inside the suitcase. This sturdy packing cube can be used to achieve that goal. It will keep items exactly where you left them and keeps everything organized so you can quickly find whatever you are looking for.
Sweatpants
These are comfortable pants that can be used to traverse the globe. They stretch well and will provide the much-needed comfort.
Portable Monitor
When business executives travel, they mostly get stuck with their phone or laptop displays. But this gift can change all that because it is light enough to carry around and can easily be charged using a USB. Its slim design and HD screen are also great features.
Troubadour Business Card Holder
This card holder is made out of vegetable-tanned leather from one of the leading designers in luxury leather goods. Its purpose is to stop you from rummaging through your pockets in search of business cards. Its design will keep cards and bank notes from crumpling.
Knomo Knomad Mini Leather Portable Organizer
Obviously, there is going to be need for carrying passports, credit cards, a smartphone, and maybe a tablet. But how are all these items going to be housed? This is the answer. It will comfortably accommodate all your digital and travel items because it has enough room and is made out of leather and canvas, guaranteeing sturdiness.
TYLT Energi SmartCharger with Built-In Battery
The worst thing that could happen during a business meeting is losing power on a portable device. This is where notes and speeches are stored, and this device – whatever it is – needs to be well powered at all times. Get this slim and powerful charger to keep devices fully charged.
Personal organizer
Organization is part of business. And it can easily be achieved by this classic leather notebook for noting down all the schedules. It also has pockets for stashing receipts, cards and other documents during a trip.
Noise cancelling headphones
Quality headphones should conceal external noise and will come handy during long flights. The headphones are engineered using a modern noise cancellation technology that makes your music sound better, while deafening any noise from the surrounding. Note that most airlines do not allow wireless devices, so you'll still need a pair of wired headphones.
Bluetooth keyboard
Better buy this if there is going to plenty of work that needs typing. This keyboard is light and will provide a comfortable way of typing without having to strain on a phone. It only needs to be paired with Windows, Android, or an Apple device. Its multi-device paring and innovative design will enable business travelers to unleash their productivity.
GoToob
It is not necessarily a must to use hotel shampoo. Carrying personal toiletries is even preferable because they are 100% safer.
Personalized luggage tag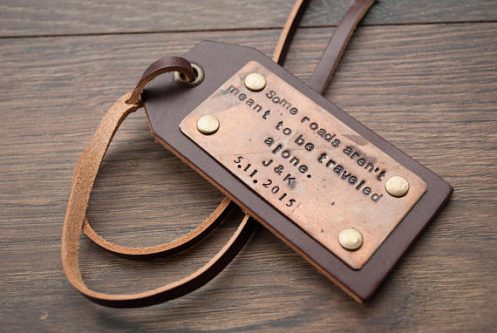 Occasionally, one may grab the wrong bag at the airport and it can be extremely frustrating. But with this tag, losing luggage will no longer be the case. Even when a luggage is lost, it can easily be retrieved because the tag has a spot for filling in the address and other information.
Travel laundry bag
This lightweight laundry bag does not take much room and is better than having dirty laundry inside a suitcase. It is the best size for traveling, especially when one is constantly on the move.
Travel kit
This travel kit comprises of an eye mask, a sizeable throw blanket, and a case that can keep everything in place. This is actually a travel necessity because sleeping on an airport after a delayed flight is almost unavoidable.
HooToo TripMate Elite Wireless Router
When you are on the road, sometimes there may be need to share internet, and this router is well suited for that. It will also allow one to back up information (like photos, and videos from portable devices). This travel router can conveniently be used to create a secure Wi-Fi network and has a power bank for charging most smartphones.
Travel pillow
It is designed to support the neck in the right manner. A regular traveler will appreciate it because it comes handy when there is need for comfortability.
Air hook
Its features include a hands-free entertainment, beverage support, a universal device holder, and a goodbye tray table surface. This revolutionary invention is suitable for airplane travel and is meant to elevate the comfort level and convenience inside a plane, especially when the plane is not very comfy.
Packable jacket
You need to know that this jacket can transform into a headrest. It is also light weight and provides the right amount of warmth.
Wireless Mouse
The Logitech M510 has enough rubber and will make browsing easier when relaxing in a conference room table or your room desk. With just a pair of AA batteries, it can go for months. It delivers the much needed comfort and control when browsing.
Hard Drive
Sometimes a business executive just needs more physical backup or has to deal with more data than the laptop can handle. Get this portable storage device that can compensate for most data needs. It has password protection and comes in a variety of colors.