Disclosure of Material Connection: Some of the links in this post may be "affiliate links." This means if you click on the link and purchase an item, I will receive an affiliate commission. Disclosure in accordance with the Federal Trade Commission's 16 CFR, Part 255. This site is a participant in the Amazon Services LLC Associates Program, an affiliate advertising program designed to provide a means for sites to earn advertising fees by advertising and linking to Amazon.
Be prepared this Father's day to give the dad in your life a special gift that he might really enjoy! If your dad is a farmer, I might have the perfect gift for him below. Brighten his day and let him know how thankful and incredible he is, for being the best dad anyone could ask for! Whether he works with cattle, pigs, or works the fields I have a variety of gifts below that might be a perfect gift for that special dad in your life.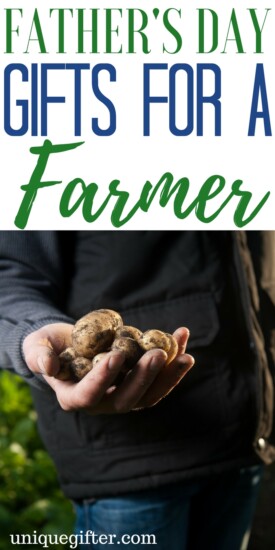 Father's Day Gifts for Farmers
Father's Day is Just Around the Corner!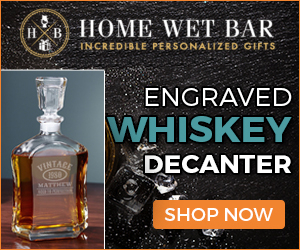 Tractor Mug
This mug is a must is he drinks coffee or hot tea! I know most farmers love their tractor and supplies a lot!
God Made a Farmer
Being a farmer takes a lot of heart, and this sign shows that. Let your dad know all the hard work and effort isn't unnoticed!
Best Dad Farmer Shirt
Let him know he is one of the best dads, and let him represent that he is a hard-working farmer. He can wear this when he isn't working or a great shirt to toss on before he heads out.
Personalized Wooden Watch
You can personalize this watch if you want. A great gift so he can know the time as he is working fields or be tending to animals.
Farmers Are Full of Crops Sign
If your dad is pretty humorous he might get a kick out of this wall sign! I saw this and just laughed, I think any farmer would love to have this sitting by a desk.
Farm Wood Sign
A really nice sign to welcome guest to your home. Great for any dad who deals with cattle or has a dairy farm, or any animals.
Hero Keychain
A very sweet and loving gift to show him how much you love him, and that you will always look up to him.
Hard Apple Cider
A creative and unique kit to give to a dad who likes to relax and drink a little when he is home. This is a nice kit where he can make his own hard cider!
Farmer Knife
A survival knife is good to have when he is out working. You never know what he might run into and having a knife might come in pretty handy.
Metal Cow Wall Art
Any dad who works with cattle might enjoy this. They can hang it in the house or even their shop to add a bit of style! This style of decor is so popular, and you can't go wrong with the country feel.
Chicken Shirt
Chicken shirt to let him wear as he works with his chickens! We all have to wear clothes so why not give him a shirt that fits his work.
Tractor Sculpture
This is a really unique and special gift. Let him know you care about him and give him this gift that lasts a lifetime.
Pig Coasters
Coasters are nice to have and these are really neat for any pig farmer. I love the whole look of these. they are a rock, with a pig silhouette. They have other styles too if you want something a little different.
Carhartt Coat
A really nice coat to keep him warm when he is out in frigid weather. This brand is high quality and will last quite awhile. Carhartt coats are so popular in more rural areas, because they are such great quality and can really warm you up.
Plays With Tractor Hat
A hat that will surely give him a chuckle or two! Plus it will be good at keeping the sun out of his eyes while he works.
What I love About Dad
Share all the many reasons why you love your dad and how he stands out from anyone else. Use this journal to give a gift of love and memories.
Wood Docking Station
After a hard and long day, it is nice to clean out your pockets and kicked back. Docking stations are a great gift for him to store all his supplies like phone, watch, change and more.
Farmer Joke Book
If your dad has a funny bone he might enjoy this joke book that is centered around farming! Be a light hearted gift and he might impress his farmer friends with some silly jokes that fit the farm lifestyle.
Personalized Travel Mug
Help keep his drink the perfect temperature with one of these custom mugs! I love the brown one!
Father and Son Love Keychain
A perfect gift for a dad and son to share. I love this especially if the son is away from home at college or moved out, it's a special reminder he's always in his heart!