Disclosure of Material Connection: Some of the links in this post may be "affiliate links." This means if you click on the link and purchase an item, I will receive an affiliate commission. Disclosure in accordance with the Federal Trade Commission's 16 CFR, Part 255. This site is a participant in the Amazon Services LLC Associates Program, an affiliate advertising program designed to provide a means for sites to earn advertising fees by advertising and linking to Amazon.
Farming takes a special passion, taking care of animals, crops, and the land itself. When you need gift ideas for farmers in your life, something fun and whimsical will make their hearts sing. Depending on what their biggest passion is, one of these amazing gifts will likely fit the bill and there are some amazing things here!

The Best Gift Ideas for Farmers
Father's Day is Just Around the Corner!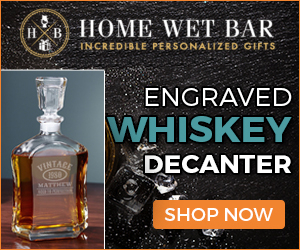 Here come some gifts!
"If you want me to listen, talk about tractors" Coaster
Truth is, if you aren't talking about tractors or farming, your farmer friend isn't listening! Not only is this coaster accurate, but it is handy for inside their cozy home as well.
Personalized Scarecrow Keychain
Every farm needs a scarecrow, whether they have crops or not. They will love getting one that doubles as a personalized keychain to keep their keys on. It will probably catch the eye of anyone who sees it too.
"I work in acres, not in hours" Shirt
The farmer in your life works in acres, not hours. They don't even realize the time most days, they just do their work until it's done.
Sheep Coffee Spoon
This sheep coffee spoon will come in handy for their morning coffee before they head out the door to tackle their farming tasks each day.
Goat Themed Pot Holder
A goat themed pot holder will make baking more fun in your favorite farmer's home.
Tractor Personalized Word Art Print
Personalize this tractor word art print with words that they use, farming words, and their name or the names of their animals and family members, and they will love hanging it up on their wall.
"Farming isn't for everyone, but hay, it's in my jeans" Coffee Mug
Hay is in their jeans in more ways than one. They likely have a few sticks of hay sticking in their clothes somewhere. Farming is their passion and it will never grow old for them.
Personalized Tractor Keyring
Personalize a tractor keyring for their keys and they will love you for life!
Hen Sewing Scissors
If the farmer in your life is into sewing, they definitely need hen sewing scissors to show their love for their hens as well as have more fun with their sewing projects.
Wooden Sheep Magnets
Wooden sheep magnets in a variety of colors will make their fridge more lively!
"Yes, I really do need all these chickens" Shirt
Of course your farmer friend needs all those chickens! Others may question their sanity, but you know that they need and love them.
"I may look like I'm listening to you but in my head, I'm driving my tractor" Coffee Mug
In your favorite farmer's head, they are not even listening to you. Their true thoughts center around driving their tractor and working their land.
Tractor Cufflinks
Every farmer needs tractor cufflinks to complete their suit!
Cow Tote Bag
A cow tote bag will be handy for carrying all of the things they need to carry to town and beyond.
Flying Pig Coffee Mug
"When pigs fly" takes on a whole new meaning with this flying pig coffee mug!
Set of 20 Wooden Farmhouse Animal Cutouts
While not the fanciest things, these wooden farmhouse animal cutouts can be painted and turned into an amazing piece of art for your favorite farmer's home. If they're artists, check out our gift guide for artists!
Pig Shaped Soy Candle
Your farmer friend needs an adorable pig shaped soy candle to add to their candle collection. It is also great for those occasions when the power goes out.
"Life is better on the farm" Plaque Sign
Farmers always believe that life is so much better on the farm, after all, it is their way of life!
"Farm fresh products" Apron
Farmers cook with farm fresh products, with the eggs, veggies, and fruits they produce on their land and from their livestock. Grab them some tea towels to match!
"I turn coffee into crops" Coffee Mug
Any farmer worth their salt who grows crops has the magic of turning their coffee into crops, right?
These gifts for farmers are quite amazing, and the farmer in your life will almost certainly think so too!