Disclosure of Material Connection: Some of the links in this post may be "affiliate links." This means if you click on the link and purchase an item, I will receive an affiliate commission. Disclosure in accordance with the Federal Trade Commission's 16 CFR, Part 255. This site is a participant in the Amazon Services LLC Associates Program, an affiliate advertising program designed to provide a means for sites to earn advertising fees by advertising and linking to Amazon.
"Gotcha Day" is a somewhat new day of celebration. The term recognizes the anniversary of the day that a child joins a family via adoption. It's usually the day that the adoption is made final, but families can choose whatever day they wish to celebrate. Here are a few gift ideas for a Gotcha Day celebration.
Gift Ideas for Gotcha Day
When you are celebrating "Gotcha Day" you need some fun ideas! Keep reading to discover some of the best gift ideas for Gotcha Day! They are fun gifts and oh-so-fitting.
Adoption Poem Subway Art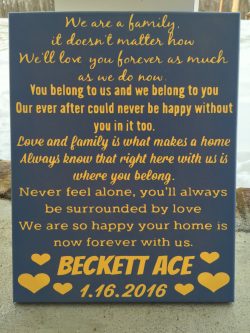 This piece of art would make a great addition to a family's home on Gotcha Day!
Tree Seedlings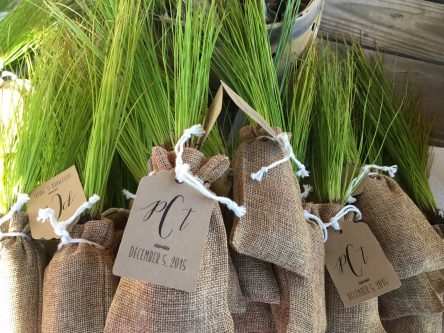 Gift a tree to symbolize the planting of new roots for the child and family!
Custom Illustrated Family Portrait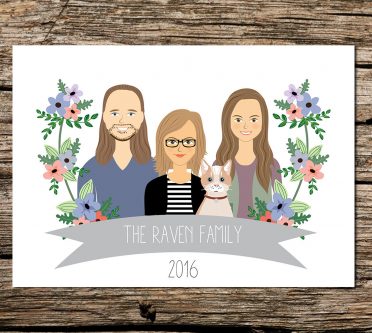 A custom illustration like this would make a unique addition to a family's gallery wall of photos!
Adopted Baby Memory Book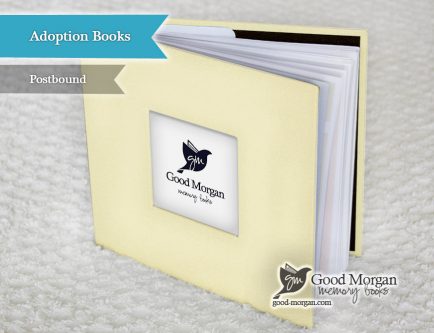 This memory book has a section called "Our Adoption Story," making it a perfect option for Gotcha Day.
Personalized Cuff Bracelet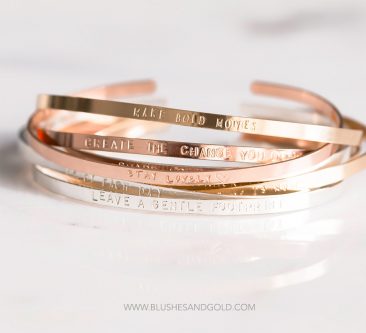 A bracelet like this embossed with the official Gotcha Day date is a subtle reminder that fits with almost any style.
Personalized Family Jerseys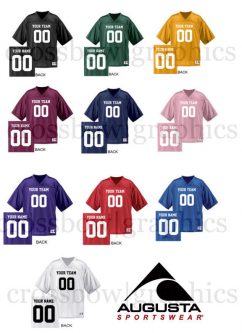 A set of jerseys for the family might be a fun way to commemorate their Gotcha Day. Use the family's last name and pick a relevant number to create a fun set of matching outfits!
Photo Shoot Gift Certificate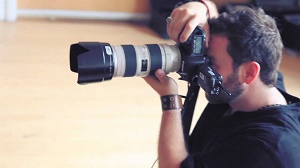 Purchase a gift certificate so that the family can get a new family portrait!
Adoption Dictionary Print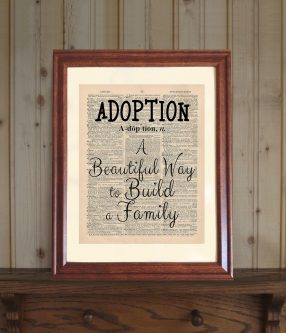 This piece defines adoption in a very sweet way.
Adoption Quote Wall Decal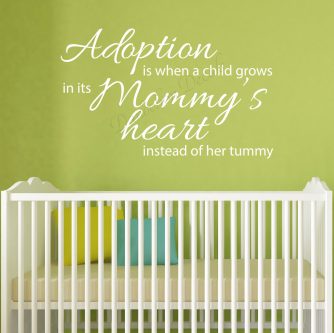 This wall decal could be an excellent gift for a baby's nursery. It would also be appropriate for other rooms in the house.
Star Registry Name A Star Custom Star Kit
Why not name a star for this momentous Gotcha Day occasion?
An 11×14 Inch Black Document Frame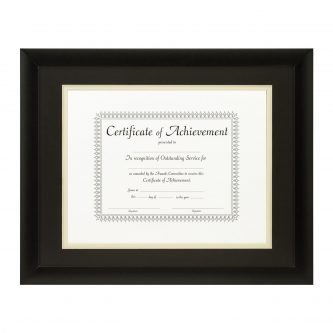 Present the family with a beautiful & sturdy frame where they can proudly display their Gotcha Day paperwork.
Bottle of Champagne or Favorite Wine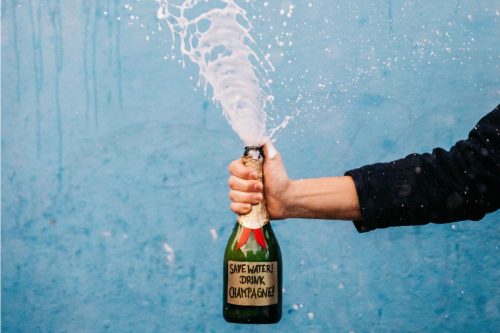 This obviously isn't for the kids, but is a solid celebration item for their grownups! Adoption is a long process, full of ups and downs.
Book: "Yes, I'm Adopted!"
Written from a child's point of view, this is a simple and pleasant story for a family going through the adoption process.
"Superman was Adopted Too" Necklace and Mom and Dad Keychain set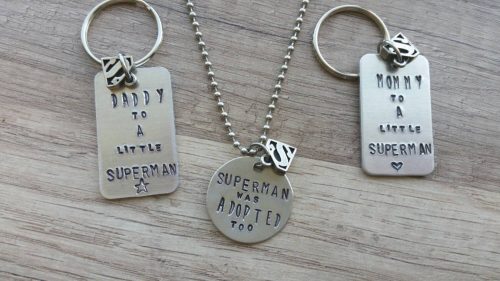 For a child who has been adopted that needs to be reminded about how awesome they are every day!
Adoption Gotcha Day Necklace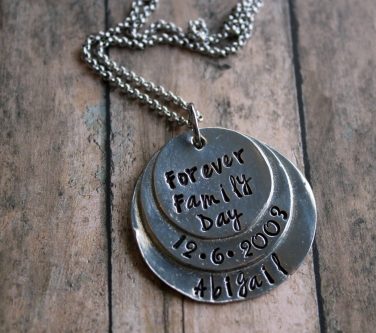 This hand-stamped necklace is a beautiful and simple way to commemorate this special day for the family.
Adoption Story Hand Painted Sign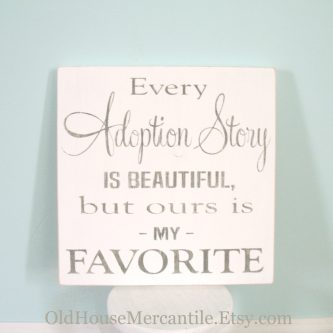 Another piece of wall art for the family's home that could be appropriate in any room!
Membership to a Museum or Zoo
Gift the family a membership to a museum, zoo, aquarium, or another related venue. It's a gift they can all use together more than once!
Book: "Happy Adoption Day!"
This book is a rhyming book that talks about how this family comes together. A reassuring view that families come together in many different ways.
Adoption Gotcha Day Chalkboard Sign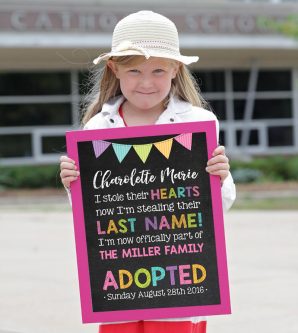 This sign makes a great photography prop, but after the photoshoot, it could become a great piece of wall art for a child's room!
Education or 529 Savings Gift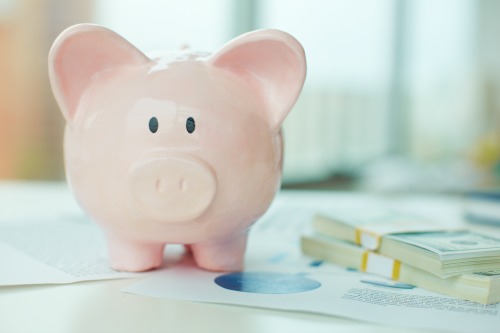 Education won't get any cheaper between now and when this child grows up. With help from the new parents, discuss if an education savings account contribution might be possible.
Some families may not celebrate Gotcha Day the same way, so some of these gifts may not be appropriate. Consider the family you're buying for – find a gift that celebrates their love and new family.
If you would like some additional ideas, we have 20 more Gotcha Day Presents.