Disclosure of Material Connection: Some of the links in this post may be "affiliate links." This means if you click on the link and purchase an item, I will receive an affiliate commission. Disclosure in accordance with the Federal Trade Commission's 16 CFR, Part 255. This site is a participant in the Amazon Services LLC Associates Program, an affiliate advertising program designed to provide a means for sites to earn advertising fees by advertising and linking to Amazon.
Do you know someone who has a passion for parrots? They either have pet parrots, they want pet parrots, or they are collecting parrot things. Well, that makes gift buying for them pretty easy, doesn't it? Except when it seems like they already have everything parrot related. If you are at a loss for what to get them, then this list will help you get the ideas flowing and more!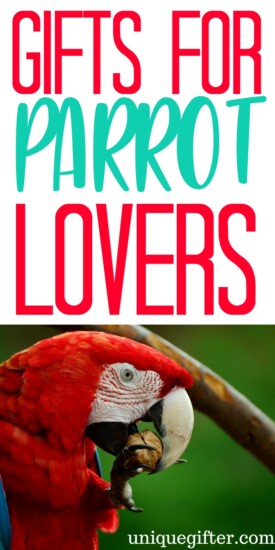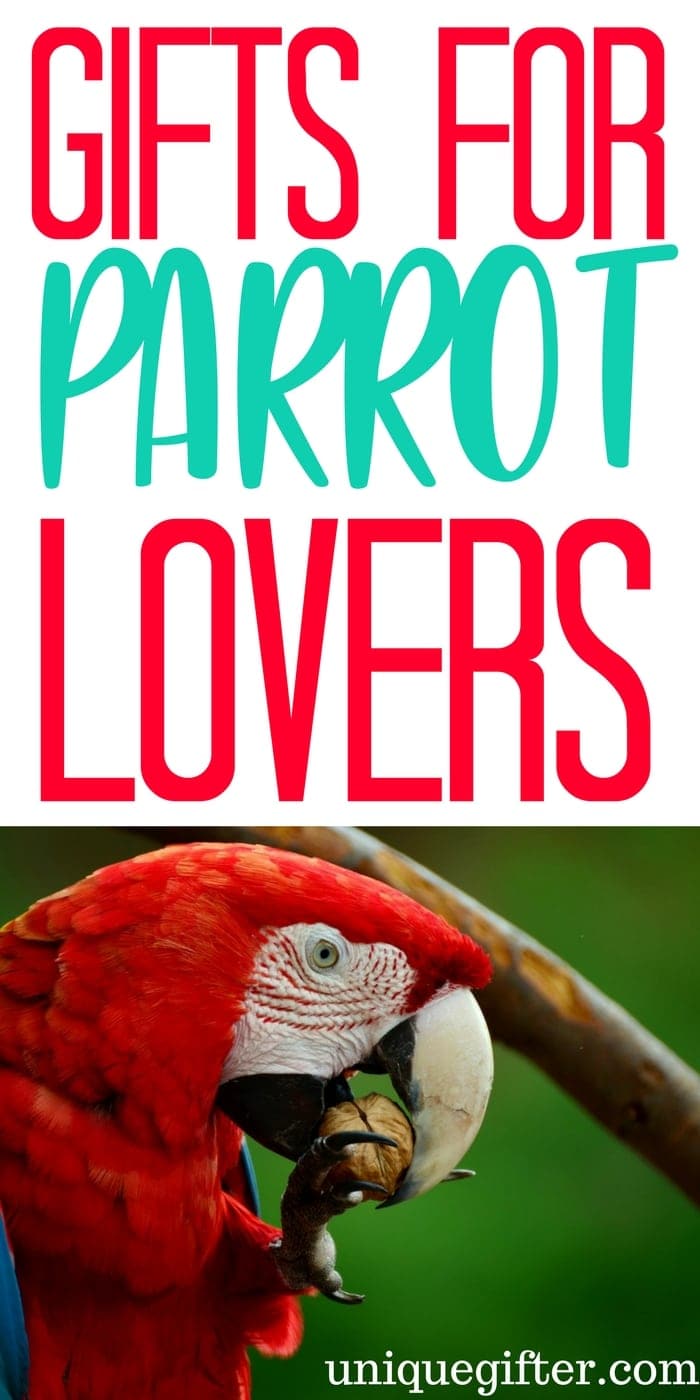 Take a look at our A to Z Animal Lover Gift Inspiration for even more ideas for every animal under the sun.
Gift Ideas for Parrot Lovers
Handmade Green Amazon Parrot Necklace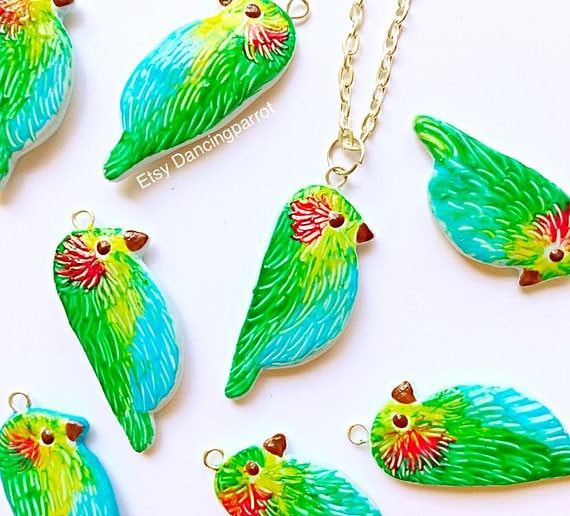 A beautiful, handmade green Amazon parrot necklace will look great with whatever outfit they choose to wear.
Parrots in a Tree Coaster Set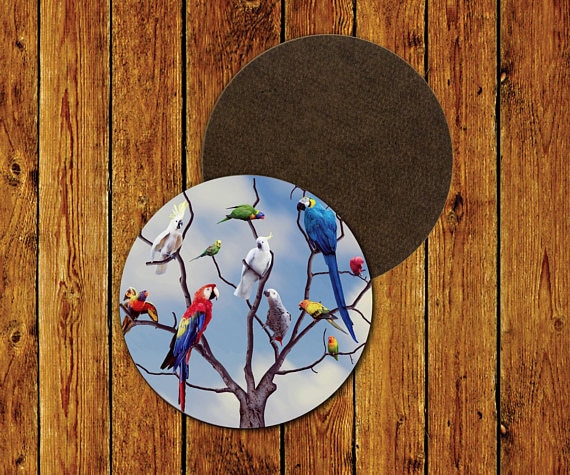 This is truly the accessory they need to make their living area complete, and keep their tables safe from water rings or worse.
Personalized Parrot Bracelet with Birthstone and Initial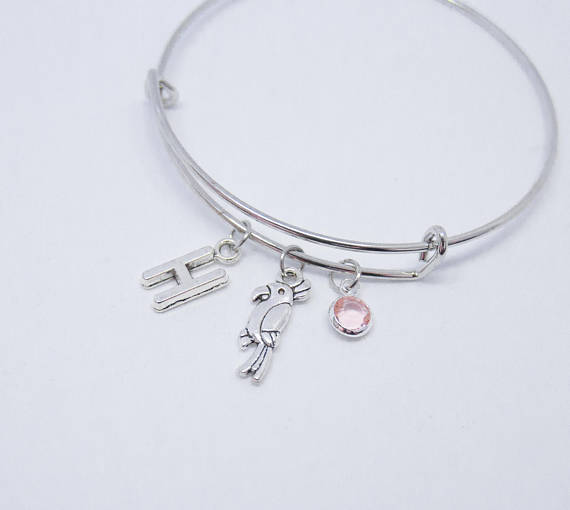 Personalize this stunning parrot bracelet with`their birthstone and initial, and you just might see them wearing it everywhere they go.
Hello Parrot Art Print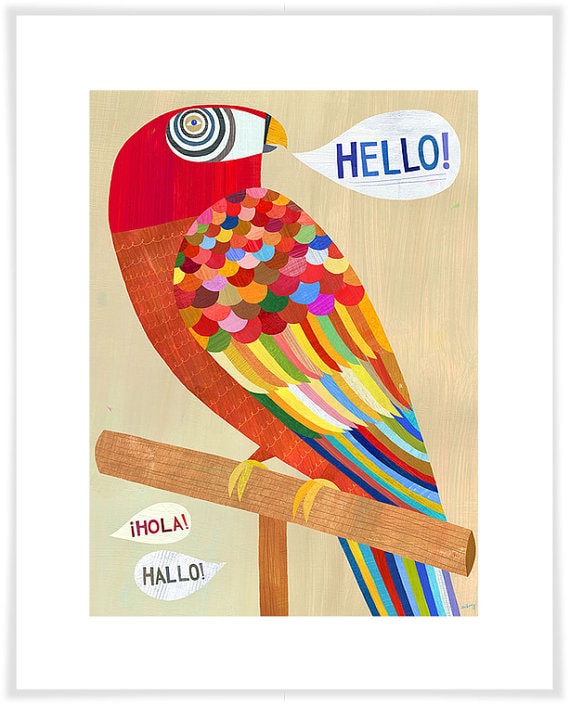 Perfect to frame and put up on their wall, yet fun and eye catching at the same time!
"If I can't bring my parrot, I'm not going" Coffee Mug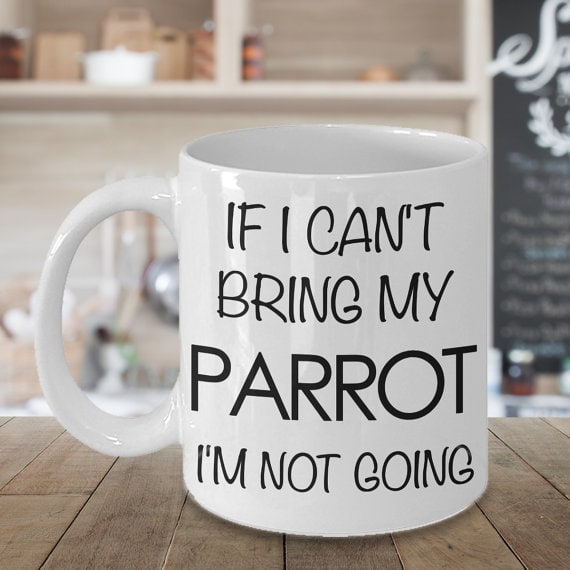 If they aren't allowed to bring their parrot with them, chances are they aren't going anywhere!
Parrot Cornhole Game Set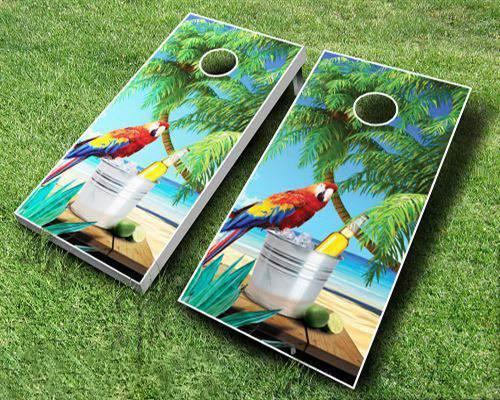 A great game for their next party or family get together, that also demonstrates their love of parrots.
Relaxing Parrot Ornament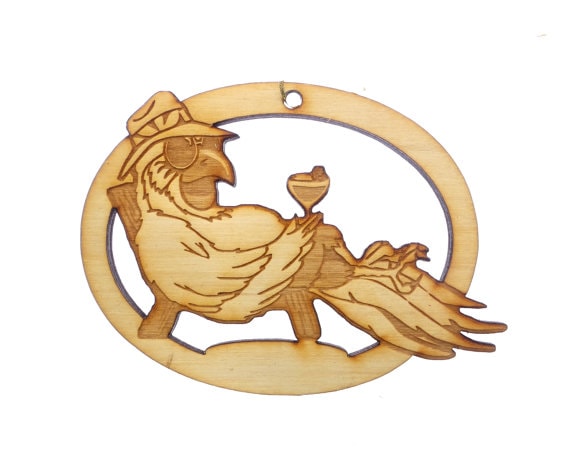 This relaxing parrot ornament will look gorgeous on their Christmas tree this year!
"Whassup? Flockers" Shirt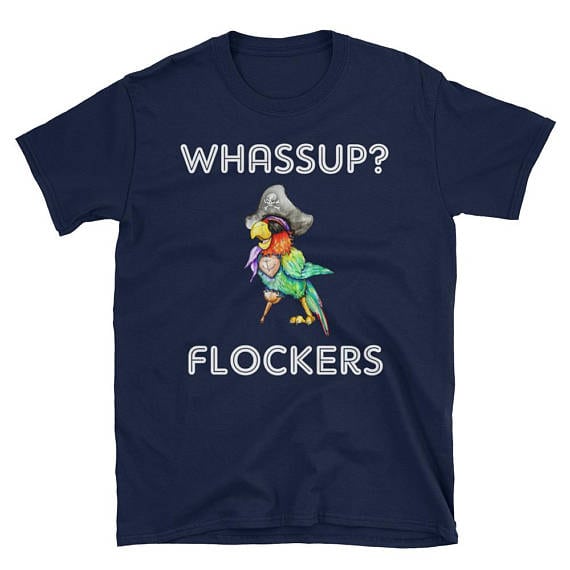 Funny shirt to wear around the house or out and about is something they will really enjoy receiving as a gift.
Tropical Bird Bag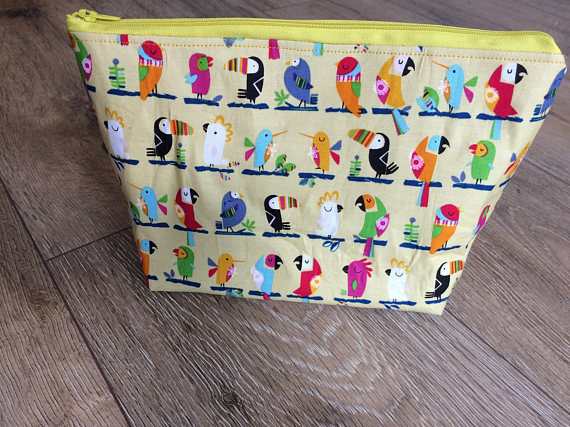 This tropical bird bag will hold their makeup, toiletries, or whatever they need it to while they are on the go.
Set of 6 Parrot Pins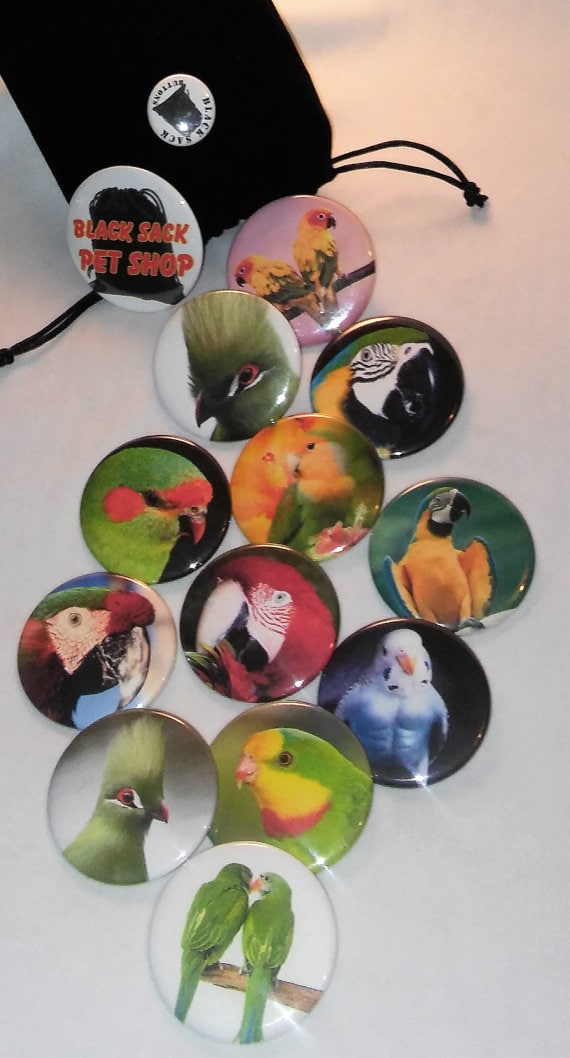 They can put these pins up on a fabric board, on their clothes, on their bags, or anywhere they can stick them.
African Grey Keyring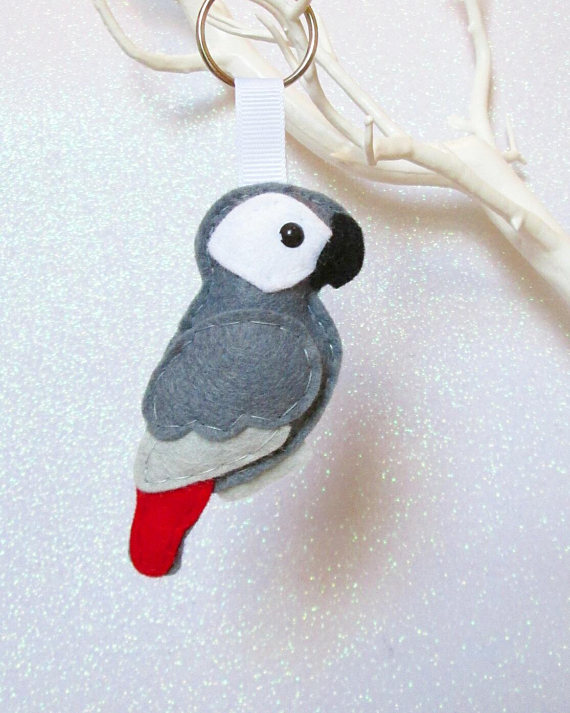 If they are particularly fond of African Greys, then this keyring is the must-have item they need!
Personalized Silver Parrot Bookmark with Birthstone and Initial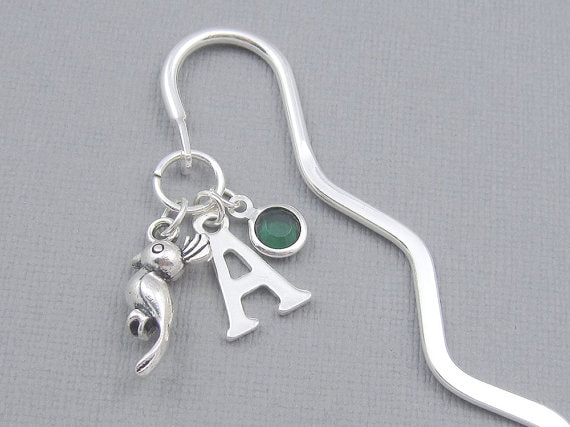 Wow, this silver parrot bookmark that can be personalized with their birthstone and initial, will quickly become their favorite reading tool!
Tropical Bird Cushion Cover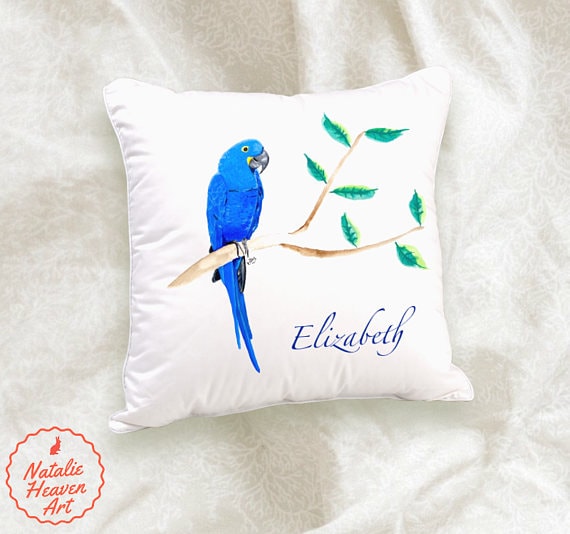 A tropical bird cushion cover is just what they need as an accessory for their couch.
Parrot Necklace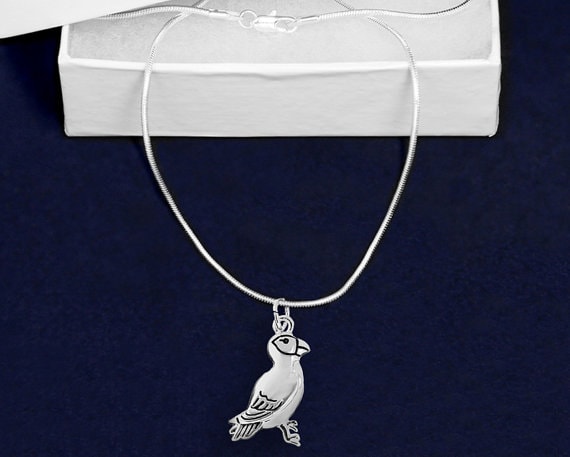 Jewelry with their favorite bird on it will make their face light up when they open their gift, and they will love wearing it too.
Assorted Color Large Plush Parrots, Set of 12
Maybe a little excessive, but a set of twelve assorted color large plush parrots will give them even more of an excuse to decorate every room of their house with parrots.
Parrot Shot Glasses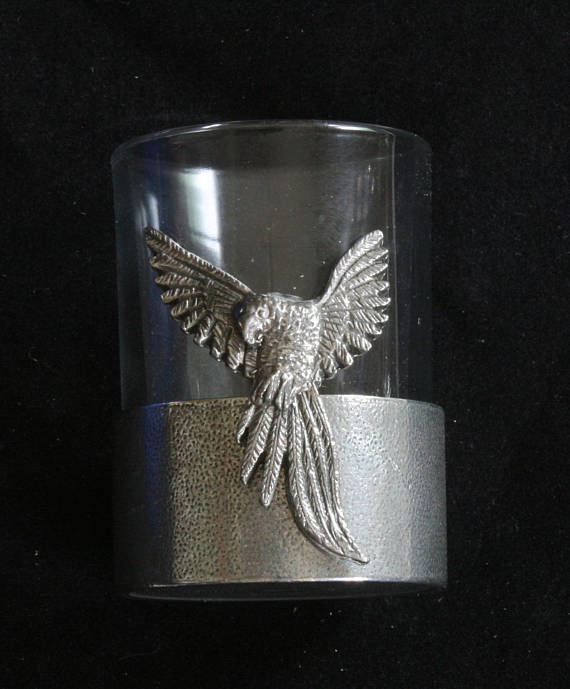 Every parrot lover needs parrot shot glasses!
Parrot Underwear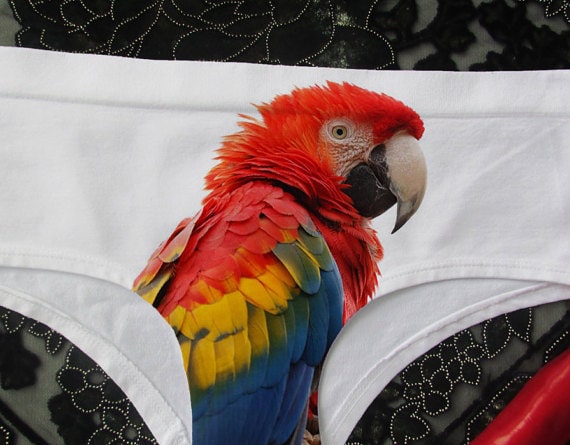 And who doesn't love the idea of parrots on their underwear?
"I'm just a happier person when I'm with my parrot" Coffee Mug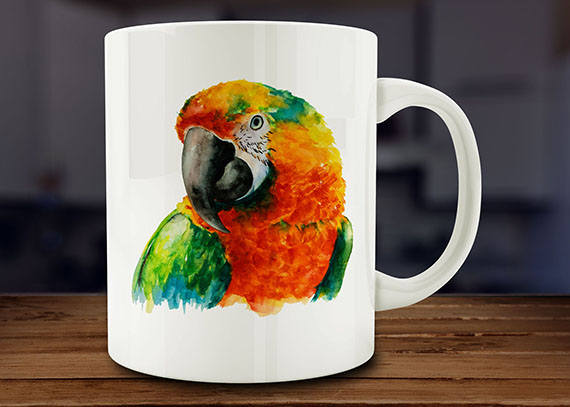 It's true, they are really a lot happier when they are with their parrot! Remind them of this happiness each time they fill their coffee cup.
Personalized Parrot Couple Wall Clock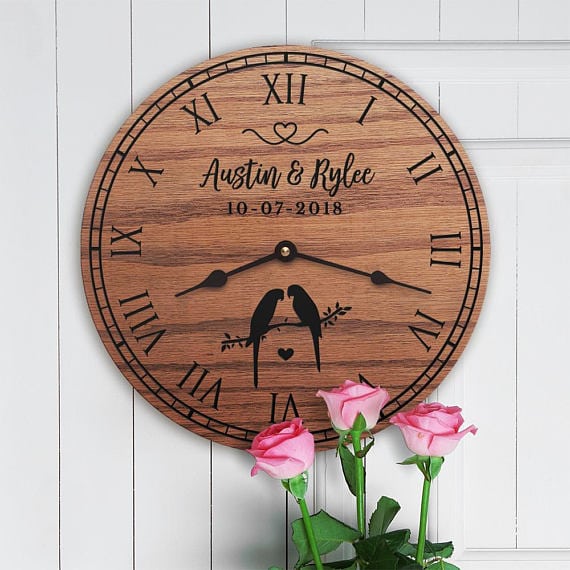 For the couple who loves parrots, or one or the other, this is the most amazing gift they could receive. Personalized with their name and the date they got married, it will also make a lovely wedding or engagement gift.
Felt Cockatoo Magnet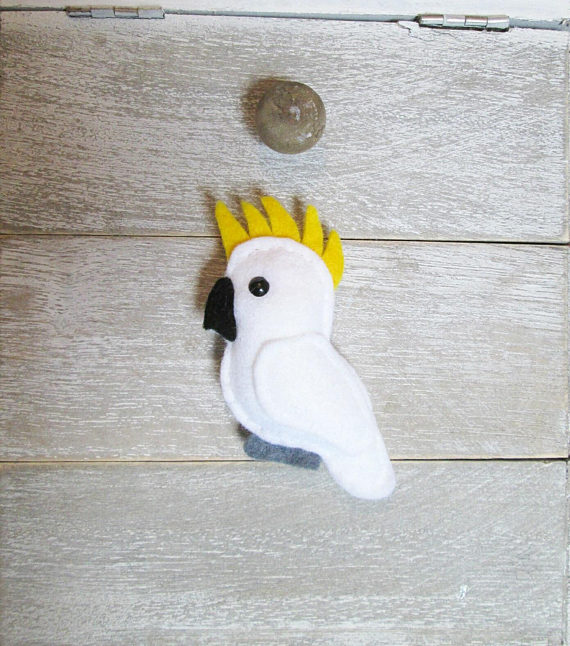 A unique felt cockatoo will make their fridge even more festive when they need to hang up a picture or recipe.
Parrots are truly beautiful birds. They come in all kinds of colors and shapes. So, make sure to show the parrot lover in your life some extra love with one of these amazing gifts!