Disclosure of Material Connection: Some of the links in this post may be "affiliate links." This means if you click on the link and purchase an item, I will receive an affiliate commission. Disclosure in accordance with the Federal Trade Commission's 16 CFR, Part 255. This site is a participant in the Amazon Services LLC Associates Program, an affiliate advertising program designed to provide a means for sites to earn advertising fees by advertising and linking to Amazon.
Take some time from lapping around in the watering hole to check out these top 20 hippopotamus lover gifts! We've found some of the best hippo gifts out there, so get ready to sink your tusks into this collection of truly unique finds!

Fun Gift Ideas for Hippo Lovers
Hippo Plush
This cute stuffed hippo is a no-brainer for any hippo lover! Pick one up for an easy gift, with a charm hardly anyone would be able to resist!
Hippopotamus Mug
The easiest way to anyone's heart is a hot beverage mug, really you can't go wrong! But why not go for one with their favorite mammal? Featuring a miniature hippo waiting at the bottom of your coffee, it's a great way to surprise any animal lover!
Hippo Lawn Ornament Statue
This metal hippo lawn decoration is perfect for any of those hippo lovers in your life! Cast in metal, it sits in your front lawn like a hippo wading through the watering hole.
Hippopotamus Soap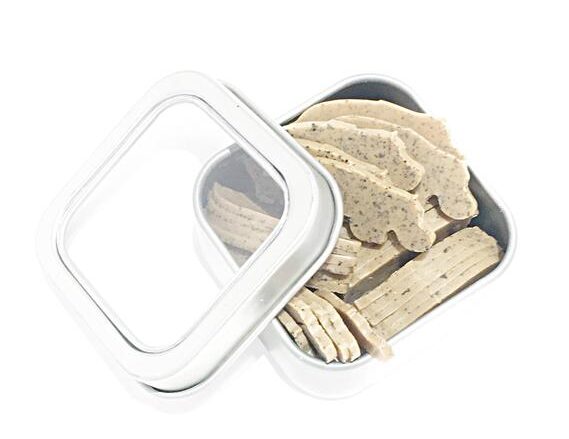 Treat your favorite hippo lover with these irresistible silhouette soap hippos, scented in chocolate peppermint. Natural handmade soaps are all the rage, give a gift that will really make them feel unique!
3D Hippo Puzzle
This wooden 3D hippo puzzle forms a statue form laser carved wood pieces. They come together to create a one of a kind statue that is sure to bring joy to any of the hippo lovers in your life!
Crystal Hippo Necklace
This gorgeous crystal pendant is the perfect way to a hippopotamus lover's heart. With an intricate design and loveable appeal, it's an excellent piece for animal lover gifting all year round. Bonus: It comes with its own gift box!
Hippo Socks
Practicality is always a plus! These adorable socks feature the saying 'I love Hippos', and are adorned with a charming cast of hippopotamuses. That's not all! They also come with some handy hippo facts on the soles, how could you possibly go wrong with this unique gift?
Hippo Illustration
This art print is the pinnacle of all animals gifts! The decor is always a winner, and this piece is sure to please. Upcycled gifts are all the rage, friendly on the wallet and the environment pieces like this are charming and truly one of a kind!
Hippo Pen
This cute set of hippo pens are just what you're looking for! Chic and unique, these adorable hippo buddies will aide you on your wildest of safari journal entries!
Hippopotamus T-Shirt
This comedic hippo shirt is sure to get your hyenas howling down at the water hole! Perfect for the hippo lover with a taste for a good laugh!
Hippo Baby Blanket
These unbelievable cute baby blankies are the perfect gift for the up and coming hippo lover in your life! Surprise them with this excellent animal maternity gift, or add to their ever growing hippopotamus collection!
Hippo Pencil Case
This pencil case is designed with the artsy animal lover in mind! Bring a smile to any creative hippo lover's face with this unique hippo print clad pencil case. Handmade gifts are always a great choice for those animal loving friends you're gifting for!
Hippopotamus Bangle Charm
This handmade copper and silver bangle is the perfect gift for the fashion forward animal fanatic in your life! Hippo lovers will rejoice over the original charms, with a safari themed hippopotamus, fern and glass gem.
Hippo Planter
This hippopotamus statue is more than just an adorable desk buddy, it also houses your favorite succulents or small plants! Handmade to order and cast in an irresistible robin's egg blue this decor piece will turn any room into a hippo lover's oasis!
Hippo Business Card Holder
Take a walk on the wild side and show your office buddies you mean business with this Hippo shaped card holder. Handcrafted from walnut wood, this tasteful piece is the perfect gift for anyone with a wild streak, not to mention animal lovers!
Dabbing Hippopotamus Tee
This fabulously stylish T-shirt features a cartoon hippopotamus performing everyone's favorite dance moves! Tees should be fun, and hippos know how to have a good time.
Hippo Pillow Cover
This hippo pillow cover will have hippo-maniacs rejoicing! Cute as a button, this pillow features a cartoon hippo proclaiming your true love for the famous mammal!
Chrome Metal Tin Case
There are collectors in every fandom, hippo lovers are no different! Grab one of these repurposed cigarette tins as an awesome one of a kind collectable gift for that hippopotamus lover in your life.
Handmade Leather Charm
This adorable leather hippo charm is handmade to order and would be the perfect piece to show off your hippo loving pride! Great for backpacks, or as an all-around accessory this charm makes for a great sincere gift for any animal lover!
Hippopotamus Yarn Toy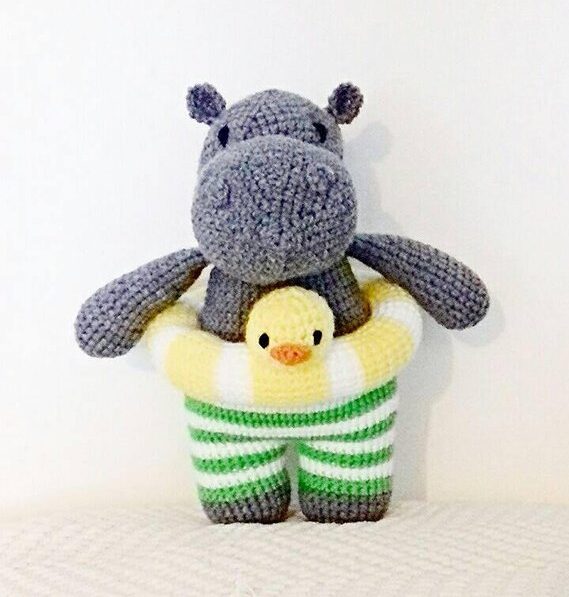 Last but not least is the ideal gift for any young hippo lovers out there. This cute yarn hippo in a floaty ring is the perfect baby toy, and would even make for a great hippo themed room decor! Handmade pieces like this are truly unique, and really put a smile on people's faces!
Thanks for checking out our hippopotamus lover gifts! Make sure to share it around the watering hole, and don't forget to check back for more unique animal lover gifts. Let us know what you think, make suggestions and tell us how these gifts went over!