Disclosure of Material Connection: Some of the links in this post may be "affiliate links." This means if you click on the link and purchase an item, I will receive an affiliate commission. Disclosure in accordance with the Federal Trade Commission's 16 CFR, Part 255. This site is a participant in the Amazon Services LLC Associates Program, an affiliate advertising program designed to provide a means for sites to earn advertising fees by advertising and linking to Amazon.
Slither into this pit of top-tier gifts for snake lovers! These are some of the most unique finds you could hope for. Venture forth into this guide for some truly magnificent finds! Also keep an eye out for some highly educational snake facts!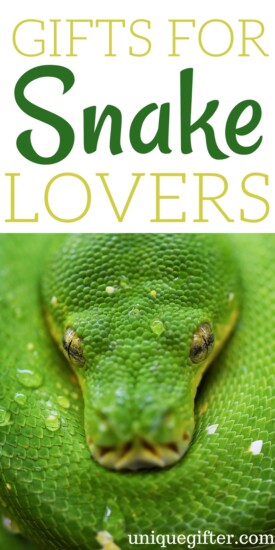 Still searching for the perfect gift for an animal lover of a different type? We have an animal gift guide for more than one hundred different species!
Gift Ideas for Snake Lovers
Cobra Wine Bottle Stoppers
These wine bottle stoppers feature an alloy cobra head as the topper, keeping your wine fresh while also making quite the conversation piece. This set of two stoppers make a great gift for any snake enthusiasts on your list!
"I'd Rather Be Herping" T-Shirt
This comical T-shirt is a play on the classic 'I'd rather be fishing' set against a snake catching pole, this let's everyone knows about your true passion, snake catching!
Boa Constrictor Mug
This mug features a rather subtle picture of a Boa Constrictor slithering it's way out of your coffee! A comical and practical gift this mug is sure to put a smile on any reptile lover's face!
LED Snake Lamp
This lamp is a great fit for any snake lover's room or office! It's stylish LED glow comes in a variety of colors programmed in. (Snake Facts: Snakes are in fact carnivorous!)
Rattlesnake Coffee Mug
This eye catching oversized 20 oz capacity mug resembles a rattlesnake! With a tail as a handle, it's really made for the dedicated snake fan! Pick one up today as a whimsical and practical gift!
Gummy Snakes
You've heard of gummy worms, but have you seen gummy snakes?? This 1lb bag of reptile confectionaries are the perfect sweet treat to add to your gift list!
Desktop Snake Planter
This adorable handmade and hand painted planter is a subtle decor touch to any snake lover's den! Keeping them company on their desk, or on a windowsill it's an excellent personal gift for any of your snake fans out there.
Snake Pattern Pillow
This decorative throw pillow embodies the spirit of the snake with its eclectic snakeskin inspired pattern! Grab one today for an easy gift for any of those snake lovers on your list.
"Snake Dad" Water Bottle
The experts are always saying drink more water! Why not do it in style with this funny 'snake dad' bottle? Give your snake loving friend the gift of self expression this year! (Snake Fact: Snakes don't have eyelids!)
Stuffed Toy Anaconda
This 54 in long stuffed Anaconda is great as either a decorative piece or a pillow! It could even turn some heads at the office as the perfect cubicle pet.
'The Snake' toddler Romper
This romper depicts pro wrestling's iconic Jake 'The Snake' Roberts. It's fashionable design is perfect for the snake lover with a newborn. This would make the perfect gift for any young family with some snake lovers!
Snake Pattern Silver Chain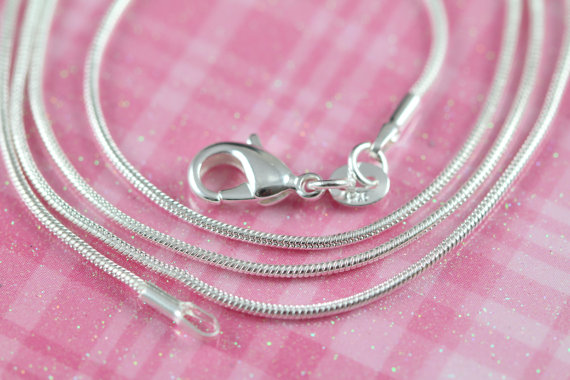 It's possible you're looking for something much more subtle to gift for your favorite snake lover. This handmade sterling silver chain is constructed in an impressive snake pattern, allowing for a more low key way a snake fan to show their reptilian appreciation.
Decorative Snake Painting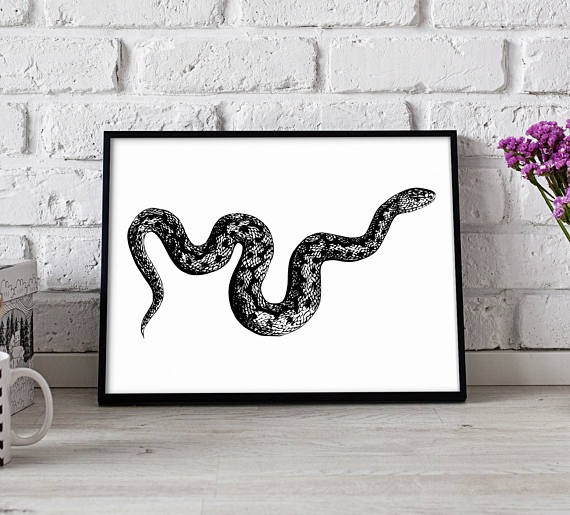 This stylish wall hanging is the perfect piece of art for the snake lover with an eye for design. It would fit in with almost any type of decor due to its black and white minimalist design.
Gold Snake Fashion Belt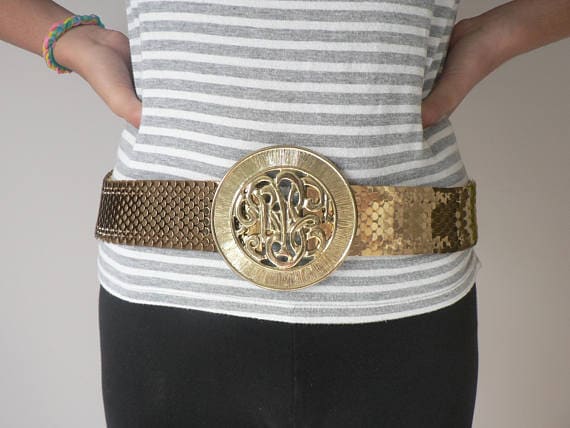 This belt makes a really bold fashion statement, any snake lover with a passion for quirky and unique accessories is sure to agree! If you're looking for that one unique gift for the snake fan who's got it all this is the one for you!
Snake Illustration Print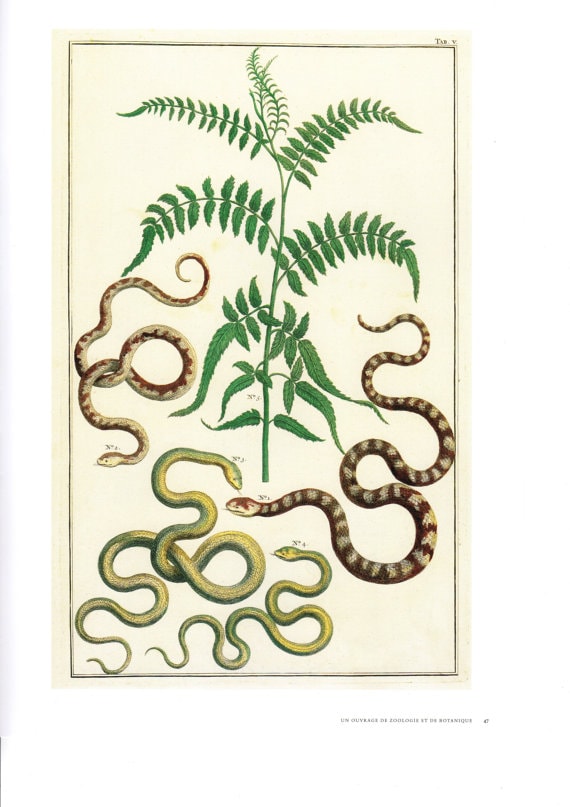 This botany-style scientific reprint features and illustration of four different kinds of snakes making a visually stunning print. This art print can be used for a variety of crafts, as well as a wall hanging.
Vintage Snakes and Ladders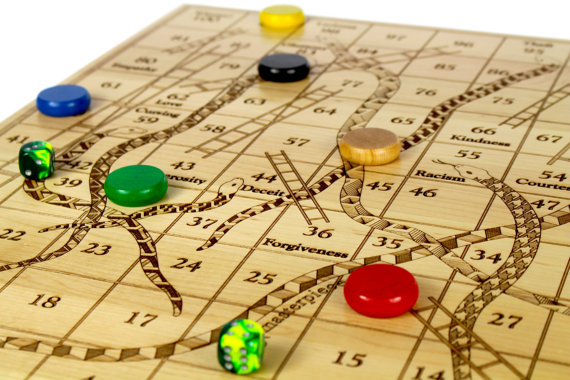 This truly one-of-a-kind pieces would be make an excellent gift for any snake enthusiast. Featuring a laser carved board and lacquer finished pieces, this handmade take on 'snakes and ladders' would make a beautiful decor piece.
'Mother of Reptiles' Ballcap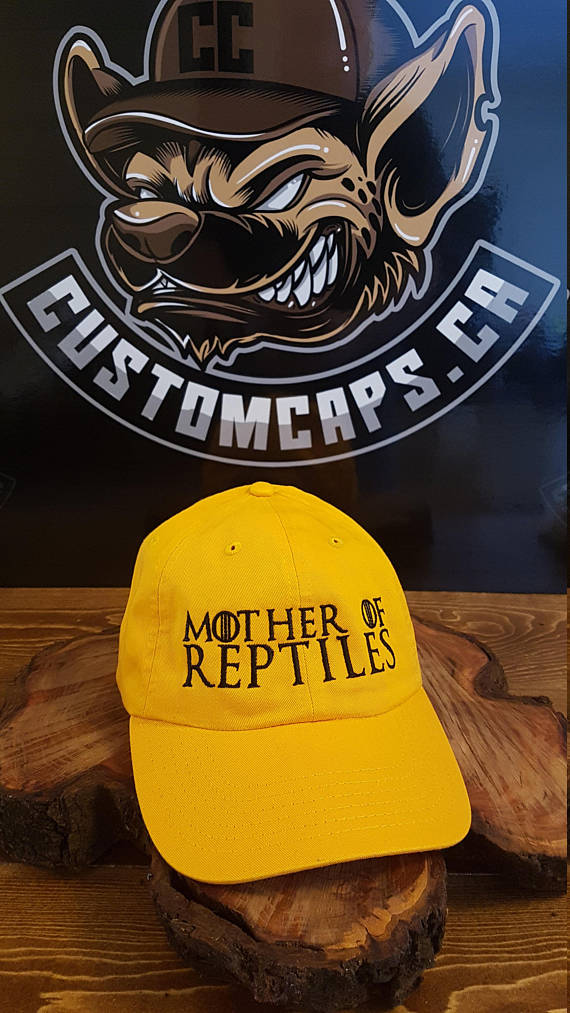 This stylish ball cap is customized in the iconic Game of Thrones font and reads, 'Mother of Reptiles'. It'll let everyone know you're favorite snake lover means business! Everyone collects hats, add to your favorite reptiliophile's collection with this unforgettable cap!
Golden Velvet Snake Top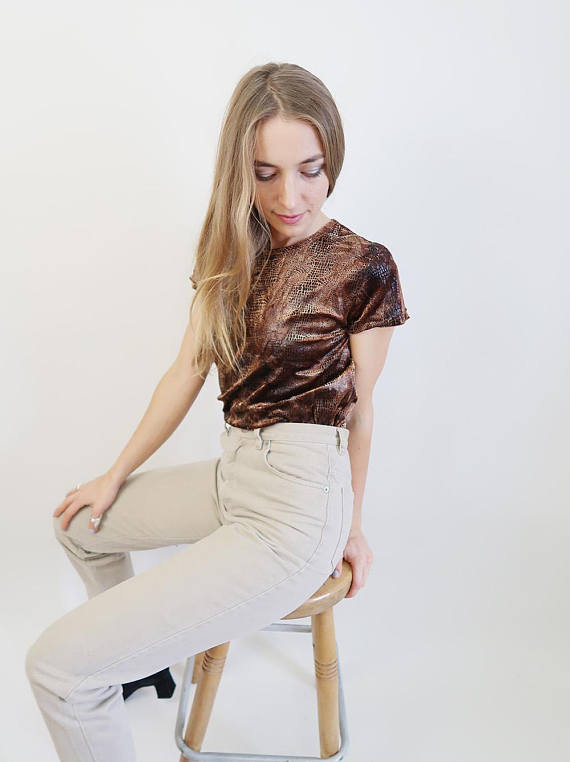 The best gifts are unique, and that includes clothes. This snake print top embodies something truly special, a rare piece of clothing that many female snake enthusiasts are sure to appreciate! (Snake Fact: Snakes are found in almost every continent in the world!)
Gold Snake Necklace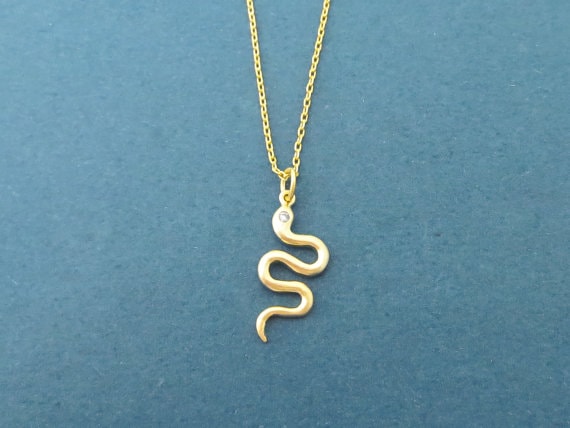 This piece of jewelry is a great way to to show you appreciation to that snake lover in your life! Something you won't see in most stores, this necklace is one piece that's sure to get some attention for its attractive gold finish.
Vintage Snake Charmer Basket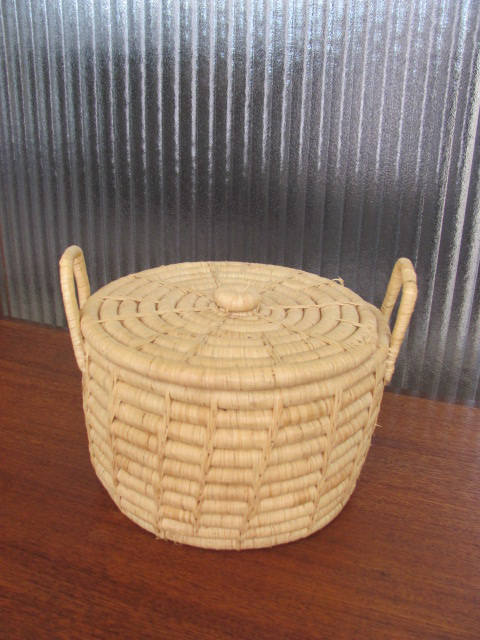 For snake themed gifts you can't beat a classic snake charmer's basket! This basket has a countless number of practical uses but it makes an excellent decor piece.
Hopefully you've found something truly unique that will impress that snake loving friend of yours! These fabulous gifts are sure to give them something to hiss at!