Disclosure of Material Connection: Some of the links in this post may be "affiliate links." This means if you click on the link and purchase an item, I will receive an affiliate commission. Disclosure in accordance with the Federal Trade Commission's 16 CFR, Part 255. This site is a participant in the Amazon Services LLC Associates Program, an affiliate advertising program designed to provide a means for sites to earn advertising fees by advertising and linking to Amazon.
Penguins are just about some of the cutest animals around! They mate for life, they have Happy Feet, and they're the best flightless birds around. We found some pretty great gifts online and we couldn't help ourselves from picking a few to share with you!

Penguin Gift Ideas for the Penguin Lover in Your Life
Friendly Oak Women's Penguin Love Raglan Pullover
Penguins, comfy clothes, love? Does it get any better than this?
Blue Penguin Leggings

Buy Now
The holidays might be over, but winter is still hanging around. These leggings with penguins sliding around in the snow are a perfect snow day grab!
Penguin Onsie
I happen to own this onsie, and let me tell you… It's amazing. Get it. Seriously.
Penguin Socks
I couldn't choose a favorite, so here's a pack of miscellaneous designs all penguin related!
Penguin Hat Glove Set
For some this might be a bit much. But for any fellow penguin lover, this is just the right touch!
Penguin Phone Cover
If you need even more penguin related items in your life, we've got your phone…covered!
Penguin Scarf
If you thought wearing animals on a scarf was tacky, think again! This adorable navy blue scarf will add just the right touch of personality and quirkiness to any outfit.
Penguin Slipper Boot
Need something to keep your feet warm? These slipper boots are the perfect penguified accessory!
Penguin Earmuffs
I bet you thought these didn't exist. Aren't you glad they do?
Crocheted Penguin Plush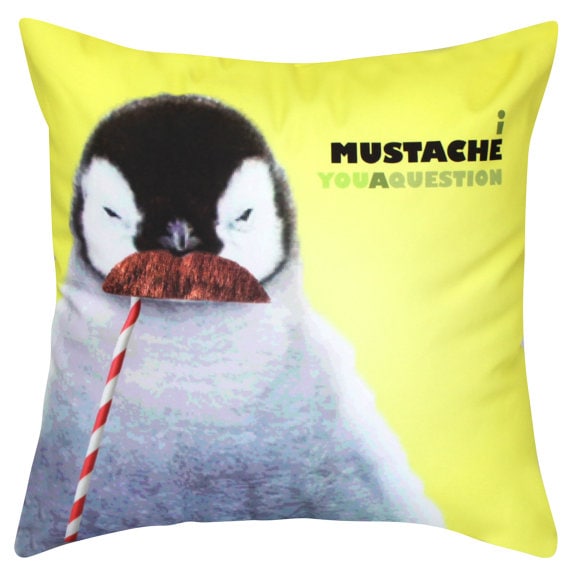 If you want a cuddly friend to join you in bed, this is the perfect one!
Penguin Mustache Pillow
Quirky, hilarious and a total find! This pillow is a must have for any penguin lover.
Personalized Penguin Mug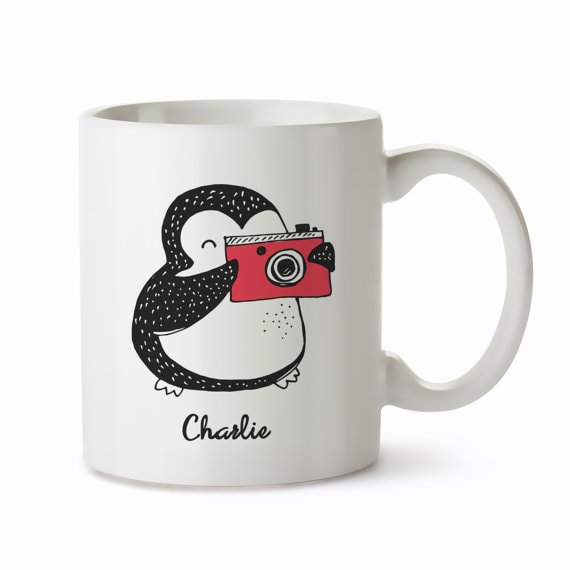 A penguin taking a picture? Does it get any cuter?
Penguin Necklace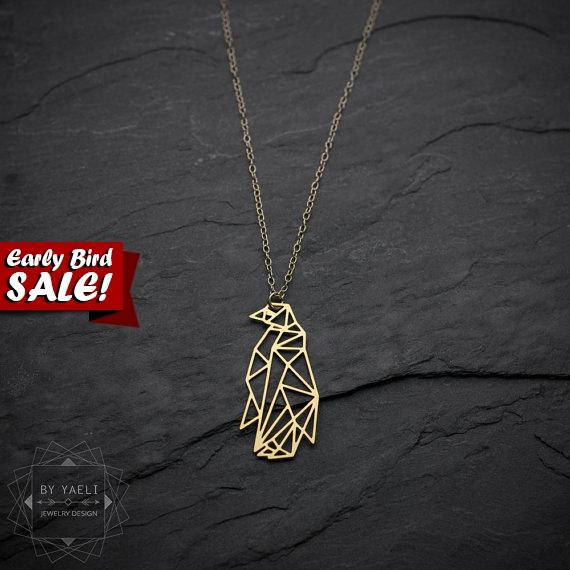 A trendy statement piece in the shape of the cutest little critter? Heck, yeah!
Felt Penguin Ornament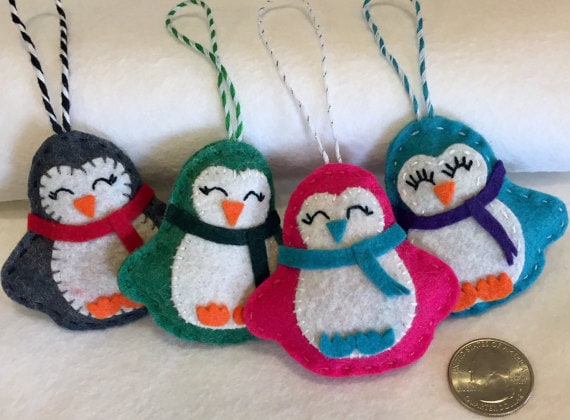 I own one in blue, and even when it isn't the holiday season I keep it on my bureau for an extra touch of adorable.
Revery Fleece Penguin Blanket
Want an extra touch of warmth? This blanket is just waiting to enter your life then.
Penguin Thermos
All I can say is, why don't you or I already own this?
Penguin Henley Set
If onesies aren't your thing (they can get pretty hot and stuffy under the covers) then this henley set might satisfy your penguin crave in lounge wear.
Penguin Cap
A little hipster, touch of pink and there's a cute penguin stitched… do we need another reason to have this in our collection?
Penguin Choker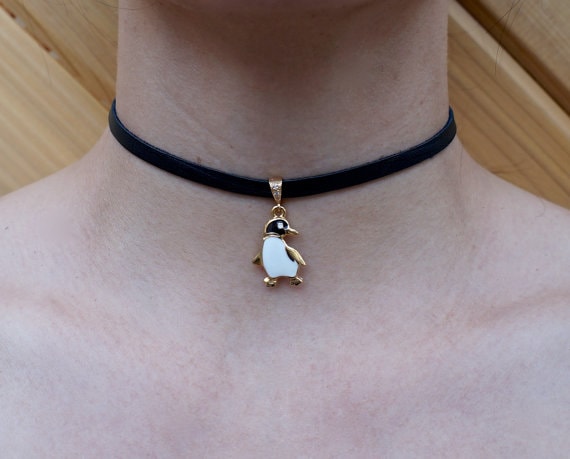 On trend and totally adorable this choker is a must-have.
Penguin Camera Strap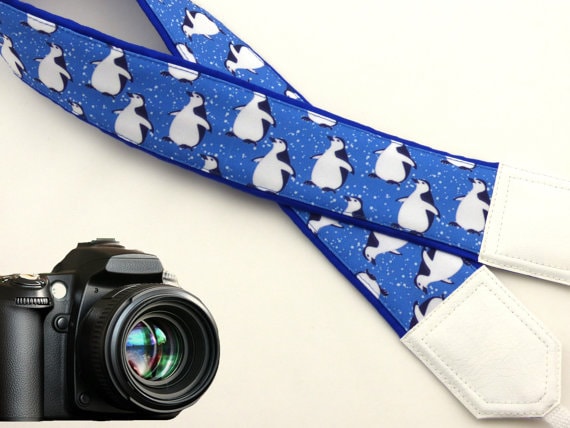 If photography is your thing then you need this handy camera strap to add wintery pizzaz to your camera, asap.