Preschool is such a fun age. They're still little kids, not yet ruined by school, but past the toddler age where everything is a challenge. Here are some fun Easter gift ideas for preschoolers that are perfectly suited to your 3, 4, or 5 year old.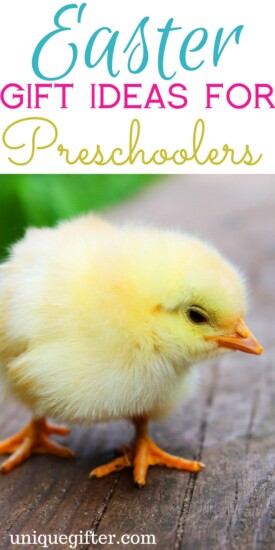 Cute Easter Gifts Preschoolers Will Love
If you're hoping to give more fun and practical gifts, and less chocolate, this year then you've come to the right place. These gifts are fun and absolutely adorable for preschool aged kids.
Show some bunny you love them with these Easter gift ideas for preschoolers and have fun putting together a perfect Easter basket!