Disclosure of Material Connection: Some of the links in this post may be "affiliate links." This means if you click on the link and purchase an item, I will receive an affiliate commission. Disclosure in accordance with the Federal Trade Commission's 16 CFR, Part 255. This site is a participant in the Amazon Services LLC Associates Program, an affiliate advertising program designed to provide a means for sites to earn advertising fees by advertising and linking to Amazon.
Graduations are a time to celebrate! That means throwing a party with plenty of fun things to do. Stop! You don't need to hire fancy entertainment (unless you want to) to occupy your grad party guests. Instead, set up a few of these party games for your graduation party and get everyone in on the fun!
When you're hosting any kind of party it's impossible to attend to all your guests at the same time. It's customary to have something set up for guests to do besides mingle. What's nice about graduations is they typically are celebrated in the spring or summer months, meaning you can take advantage of that nice weather and hold some of the activities outdoors.
Party Games for Your Graduation Party
Honouring your graduate through slideshows and speeches is nice, but it's not most people's idea of a party. These party games for your graduation are perfect for guests of all ages, easy to set up, and best of all… Lots of fun to play!
Giant Jenga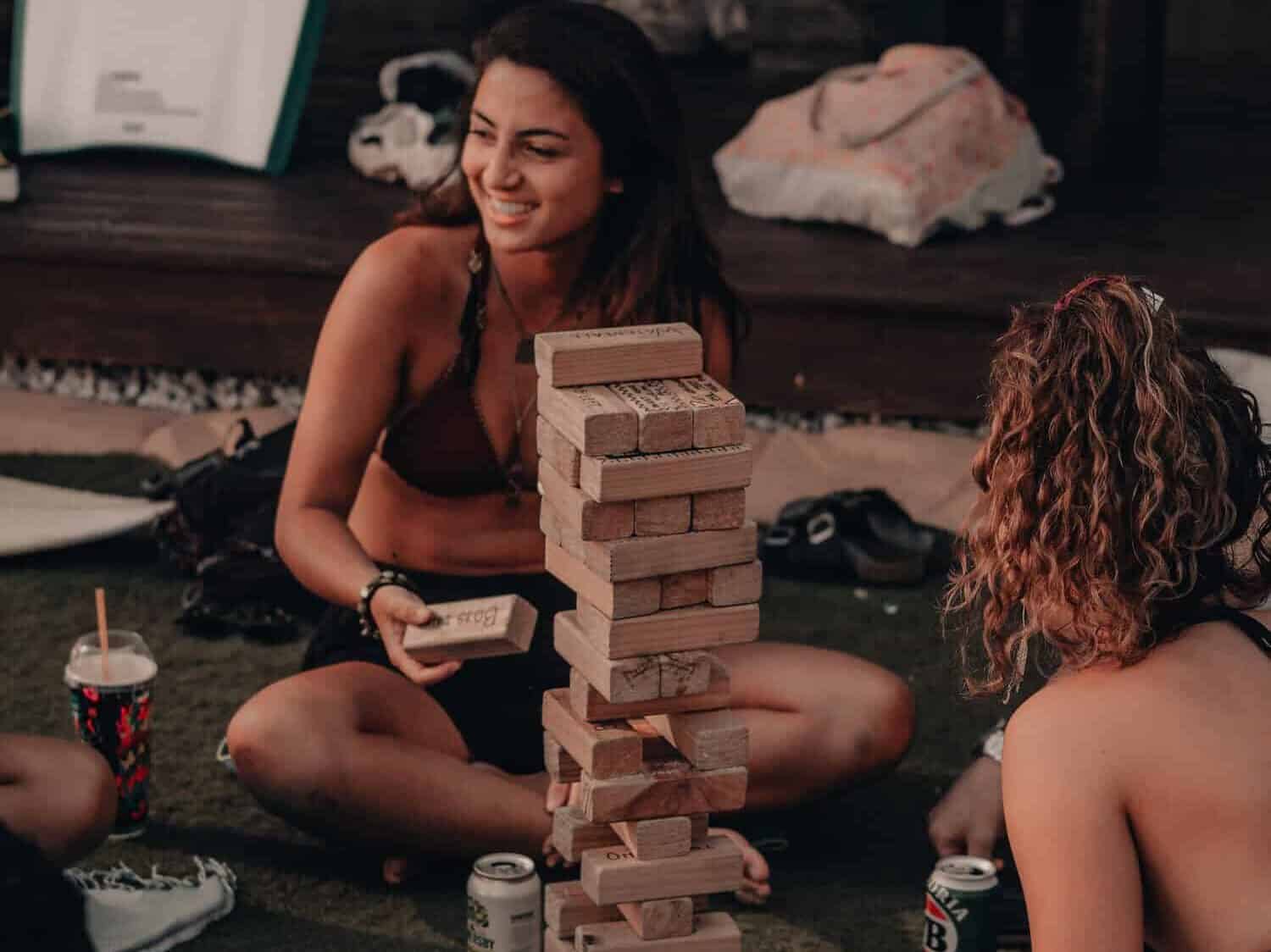 This is one of those 'Pinterest' style activities you see everywhere lately. But for good reason, it's super cool. The blocks are cut from 2x4s in lengths as long as 3 boards wide. There's 54 pieces in a game of Jenga, so that's how many blocks you'll need to make for your backyard game. If you're not into DIY projects you can also buy pre-made versions of this backyard game.
Then just stack them up and play it like regular Jenga! Just be careful no little ones are nearby when the tower comes crashing down.
Ladder Toss (or Ladder Ball)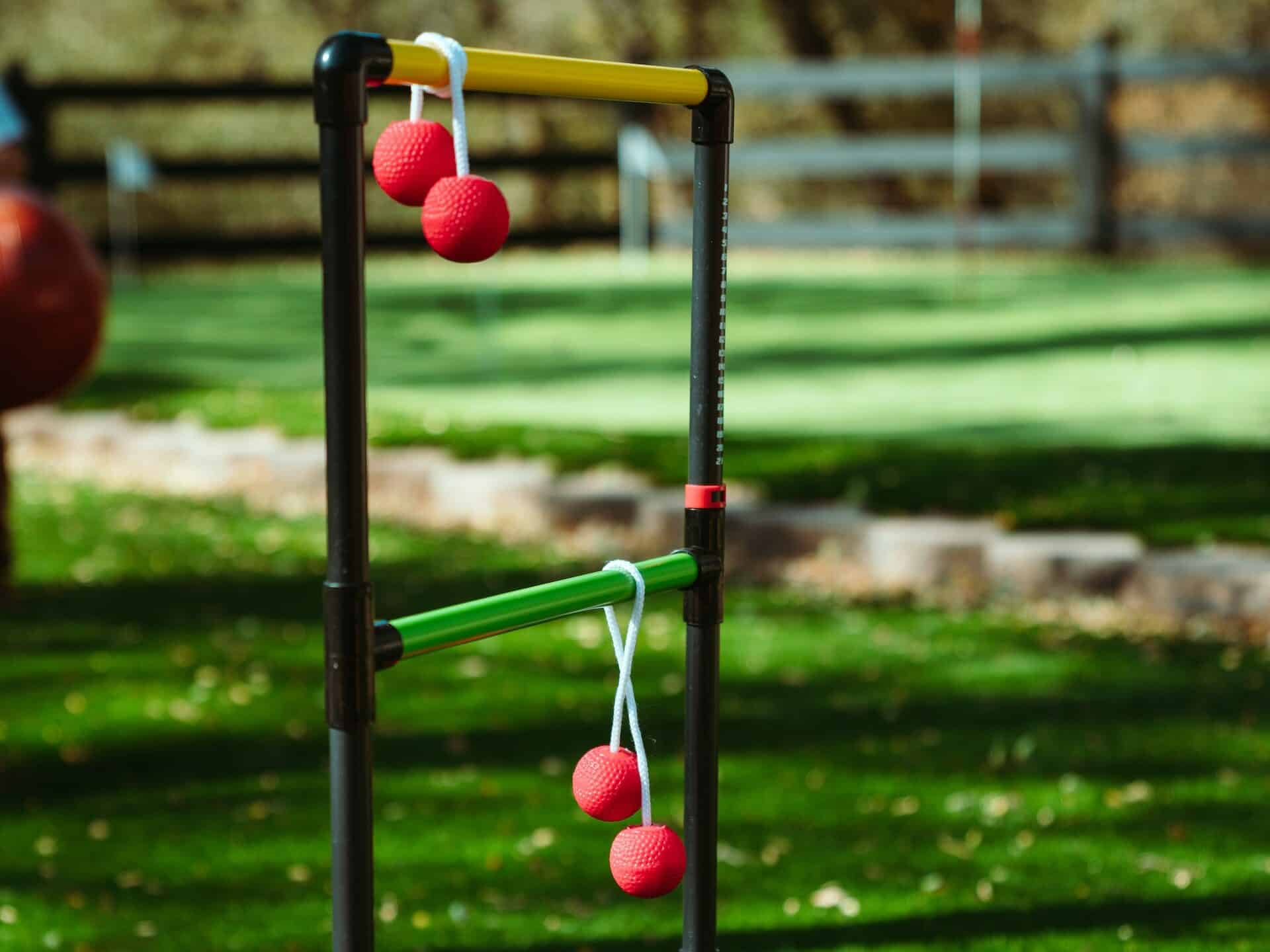 This backyard game goes by a variety of different names and dates back to at least the early 90s.. You can buy a kit from most big box stores or make your own if you're really an ambitious DIYer. A ladder with 3 rungs is set up and the goal of the game is toss a bola (string connecting two balls) onto the ladder.
Each rung has a different point value so there is some extra strategy involved. Usually the top is worth 1, the middle 2, and the lower rung 3. On your turn you get 3 bolas to try and hook into the ladder. It's definitely harder than it looks!
Backyard Twister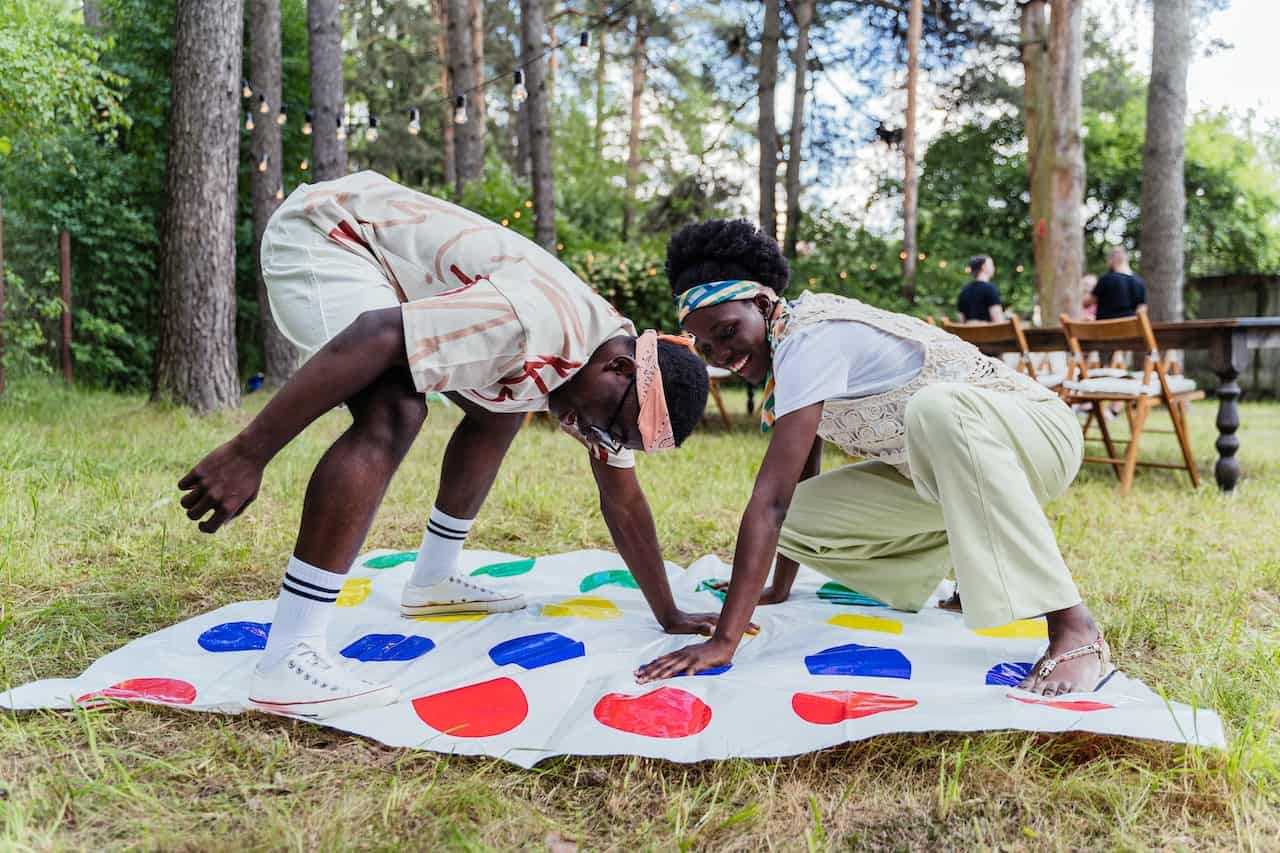 This is a fun twist on the classic game. Instead of hauling out that tiny Twister mat, help the family get extra comfortable with each other by hosting a giant Twister game at your graduation party.
Here's how you do it:
First of all, make yourself a round stencil out of cardboard. Then get 4 different colours of spray paint. Use the stencil to spray circles on the grass similar to a Twister board. Or make a giant version of the game instead!
To do turns, either use a board from an actual Twister game or DIY a spinner for the graduation party.
See Who Knows the Graduate Best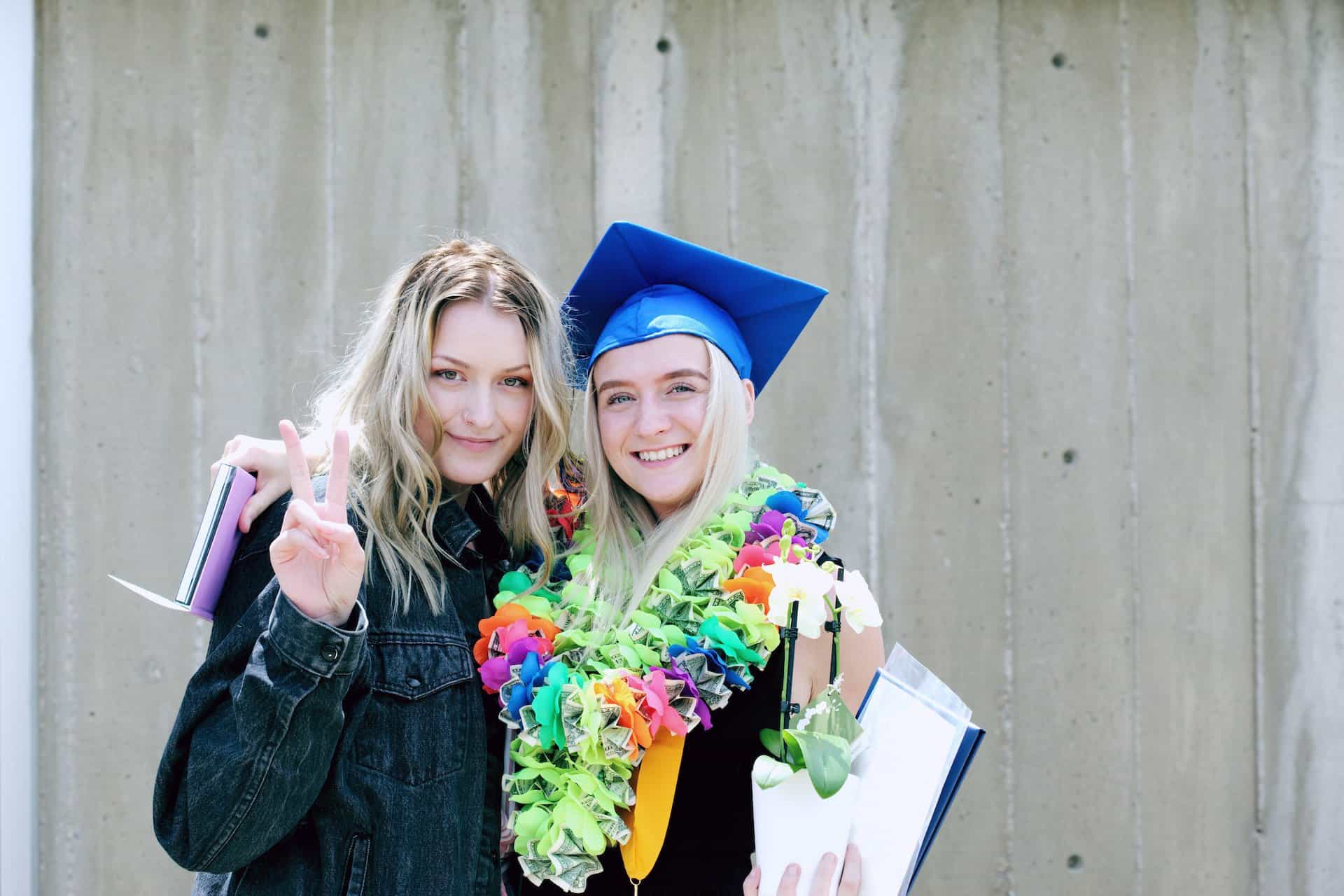 This is a fun group game that often happens during community trivia nights. Prepare a list of either or questions all themed around the grad.
Some examples might be "do they prefer Pepsi or Coke?" or "what does the grad like better, sunny days or rainy days?". You'll probably want to prepare quite a few questions in advance. Definitely ask the graduate for their input too!
To play the game: Have all the guests stand up. Then, ask the question, and designate one answer as "arms up" and the other as "arms down". So, for example, if they think the graduate prefers apples they put their arms up, for pears they keep them down. Once they lock in their guesses the answer is announced and everyone who was incorrect sits down.
The game continues until everyone is out. Usually it comes down to a few final people so make sure to have a few tough questions ready for sudden death.
Bean Bag Toss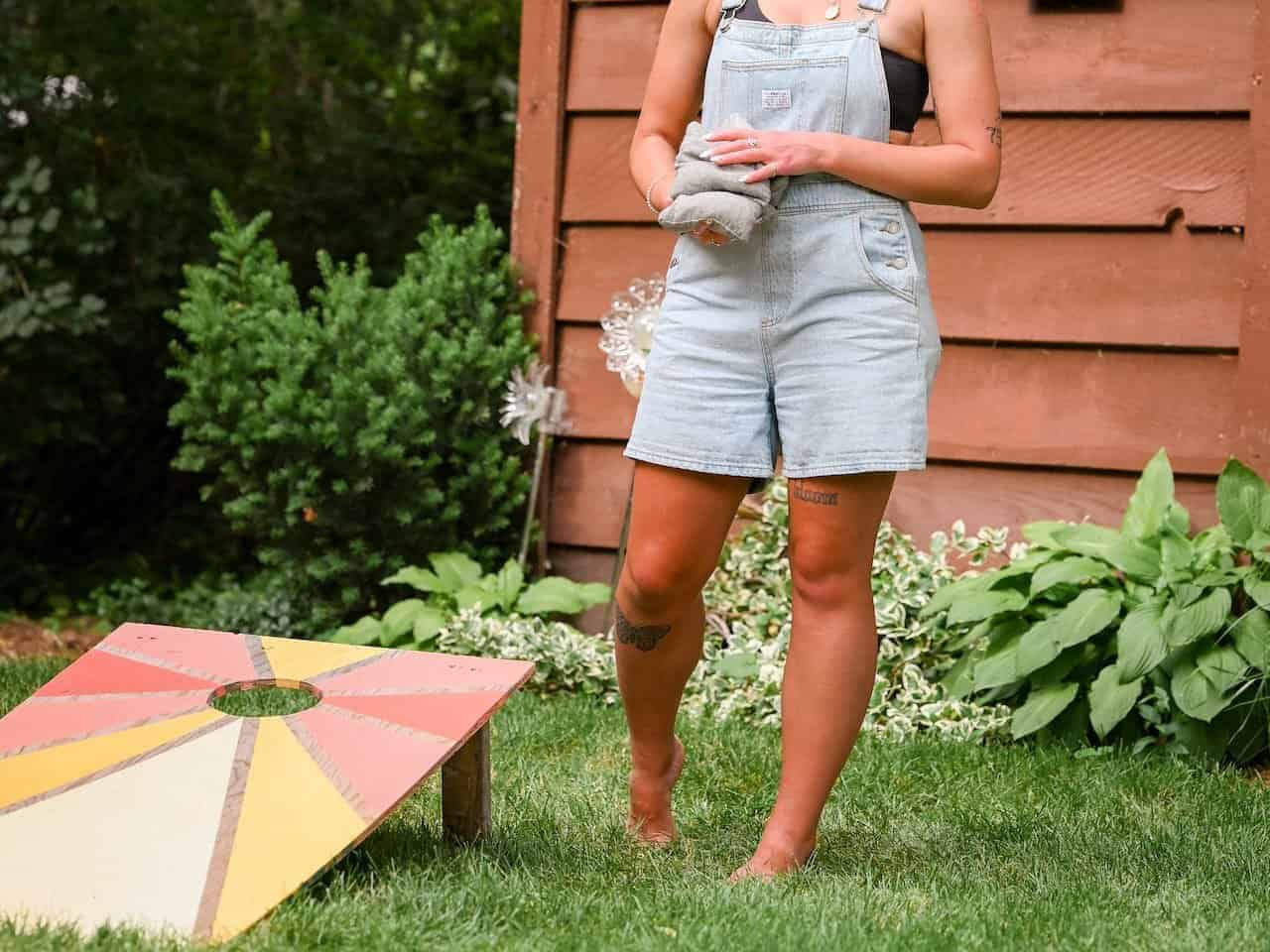 This is a game that will require almost no prep work. Plus bean bag tosses are easy party games that even the youngest graduation party guests can play. If you don't already have some, get a set of bean bags to play with.
One idea is to cut a variety of holes in a sheet of plywood and paint on different point values based on difficulty. Or for an easy option write scores on paper plates and stake them into the ground so they don't blow off. What's great about this game is it works indoors, too, which is handy if you're expecting rain.
Trivia Contest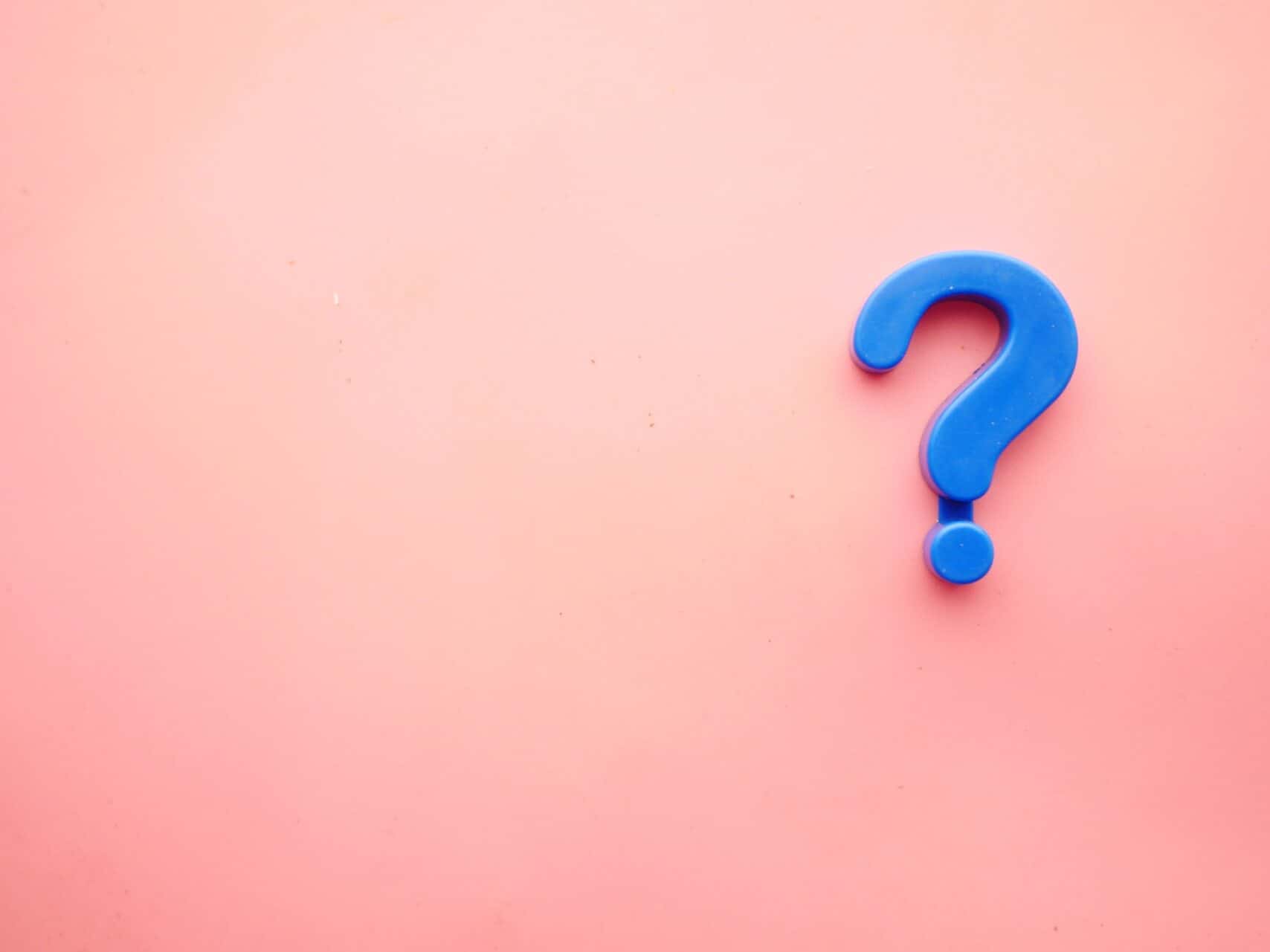 Have someone who's not playing prepare a list of trivia questions. They should be on a combination of subjects so everyone has a chance like pop culture, high school subjects, and things that were popular when you were young.
Then divide the guests into two teams: teens vs adults. This is your chance to find out which generation is smarter once and for all!
Party Card Games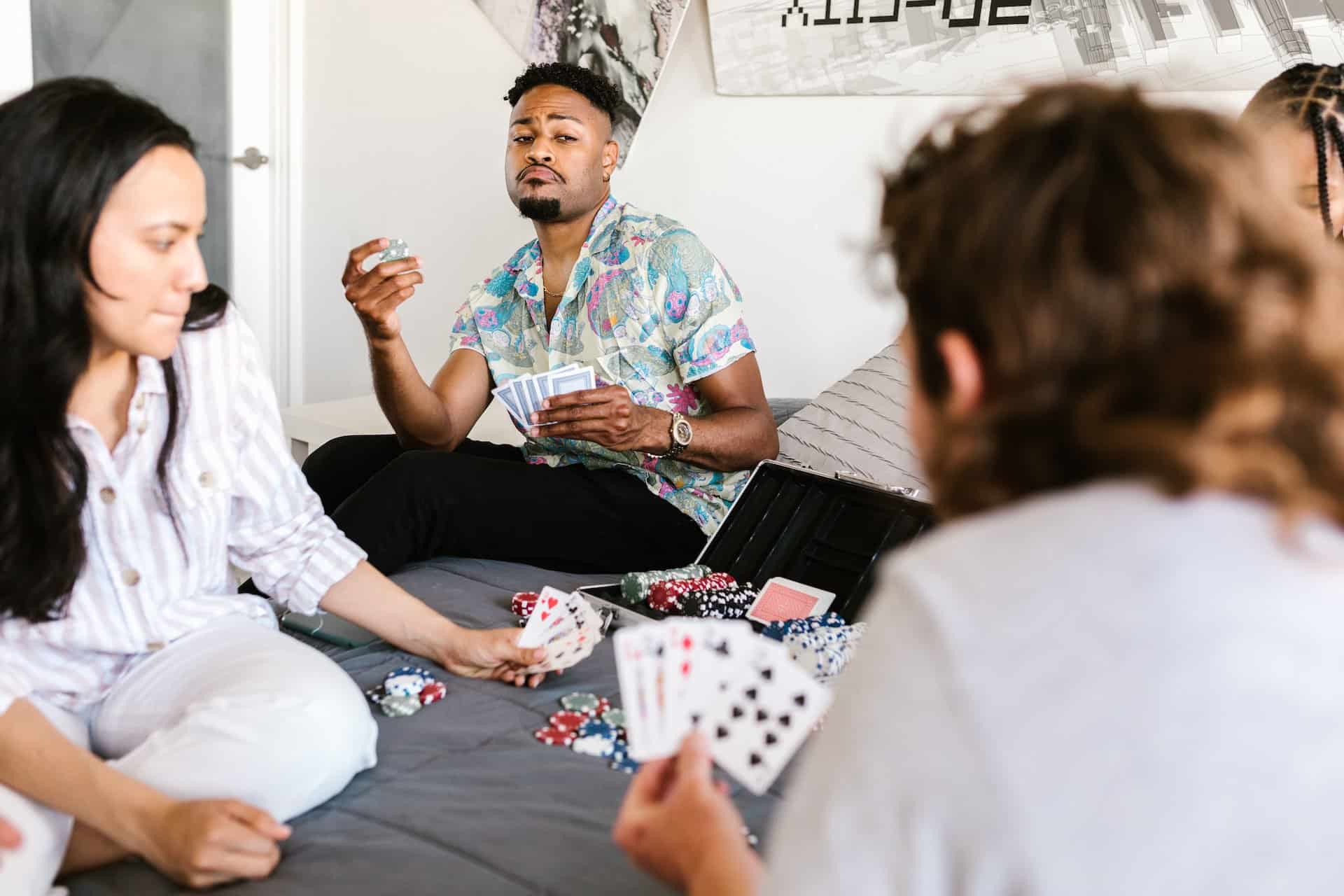 You may not want to play Cards Against Humanity with your entire extended family, but for smaller graduation parties playing card games can be a lot of fun. Whether it's some classics like Hearts or Rummy, or a party game like Apples to Apples, you can entertain a crowd with this simple idea.
Card games are great to keep on hand if your graduation party gets rained out, too. Other similar ideas would be playing something like charades, pictionary, or 'who am I?'.
Human Tic-Tac-Toe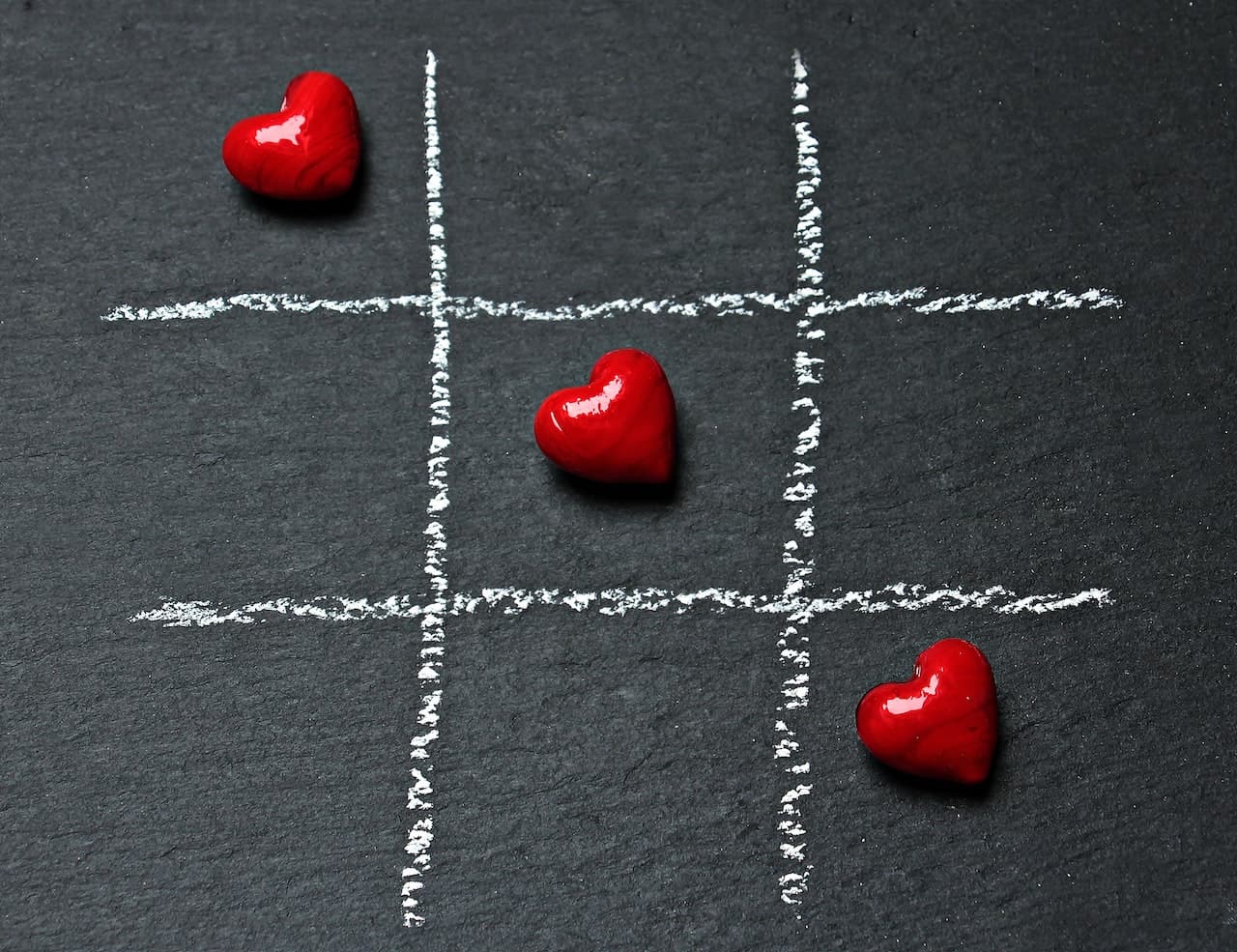 Use your extra Twister spray paint or find another way to create a life-sized tic-tac-toe board in your backyard. The premise of this game is simple: Get 3 in a row. Only in this version the game pieces (usually Xs and Os) are your graduation party guests!
There's a few ways to play. One person could 'play' while 'placing' their pieces where they want to go. Or assign people to teams (designate them with different party hats) and everyone can take turns finding a strategic place on the board.
If you had a large enough and willing group this could also be down with a chess game!
Your guests will definitely be entertained if you use one (or all) of these party games for your graduation party. Hopefully they've at least inspired you to come up with some fun ideas to make this celebration a little bit more fun.