Disclosure of Material Connection: Some of the links in this post may be "affiliate links." This means if you click on the link and purchase an item, I will receive an affiliate commission. Disclosure in accordance with the Federal Trade Commission's 16 CFR, Part 255. This site is a participant in the Amazon Services LLC Associates Program, an affiliate advertising program designed to provide a means for sites to earn advertising fees by advertising and linking to Amazon.
What do you get the businessman as a gift? Whether he's constantly on the road, potentially sleeps at the office, or just really loves his work, help him celebrate his birthday, Christmas, or any other occasion with one of these gifts for a businessman.
He's Works Hard For The Money
so you better treat him right!
Amazon Echo
This speaker will have them delegating tasks and playing their music too.
Motorized Tie Rack
A tie is a staple in any business man's outfit so why not help them put their's on with ease?
Cuff Links
A nice pair of cufflinks would be appreciated by any man needing to look nice.
Starbucks Gift Basket
We have more gift ideas for coffee lovers here.
Kindle
A businessman has to keep up on current events so you might as well get him a Kindle to read on the go.
'I Am the Boss' Desk Sign
Just in case anyone forgets, this plaque on his desk will quickly remind them.
Cognac Belt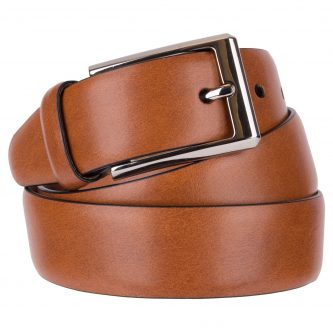 This belt is a nice gift he'll appreciate. You should grab him some matching shoes while you're at it.
Travel Cord Roll
If he travels a lot, grab him one of these weekend bags he's sure to love.
Leather Messenger Briefcase
Any businessman needs to keep their laptop somewhere so it might as well be in a stylish bag like this.
Insulated Travel Mug
This would be a great way to take any beverage he drinks on the go.
2-in-1 Notepad/Opener Key Ring
You never know when he's going to need to open things so you might as well get him the useful one he can keep on his keys.
Mini Briefcase Card/Business Card Holder
Help him keep his business cards organized in this cool little briefcase cardholder.
USB Desk Fan
He spends a lot of time at his desk. Get him this fan in case it starts to get stuffy behind the scenes.