Disclosure of Material Connection: Some of the links in this post may be "affiliate links." This means if you click on the link and purchase an item, I will receive an affiliate commission. Disclosure in accordance with the Federal Trade Commission's 16 CFR, Part 255. This site is a participant in the Amazon Services LLC Associates Program, an affiliate advertising program designed to provide a means for sites to earn advertising fees by advertising and linking to Amazon.
When someone we love has dementia, seeing them and spending time with them is difficult enough. Then the holidays come around and you have no idea what to get them. They likely won't remember who it was from or why it was given to them, but a gift still means a lot to them. Some of these gifts are super special, and others are good for them in the state of mind they are in. Be sure to check them all out.

Special Christmas Gifts for Someone with Dementia
"Love" Wooden Photo Album Memory Book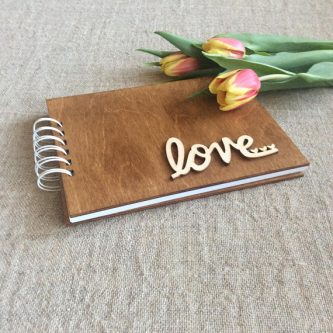 Photo albums and memory books are a great thing that they can flip through when they're resting and see all the lovely pictures. While they sometimes may be confused about the pictures, it can be a pleasant and enlightening experience for everyone.
Fidget Spinner
Since someone with Dementia may get fidgety, a fidget spinner would also make a great gift to keep their fingers or hands moving. They can even spin it on a table or other flat surface if it is hard for them to hold.
"She is clothed with strength and dignity" Bangle Bracelet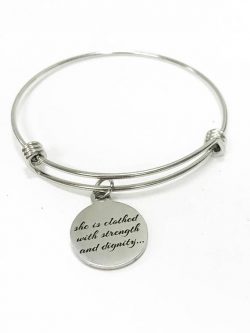 For the woman who has been struck down by Dementia, she was once clothed with strength and dignity, and still is.
Camper "Adventure before dementia" Shirt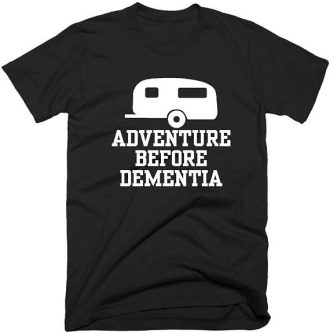 If the person in your life with Dementia has an adventurous soul, then this camper "Adventure before dementia" shirt might be just for them.
Dementia Necklace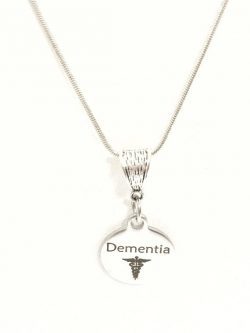 This necklace is pretty, but can also notify others of their condition at the same time.
Colored Popsicle Stick Busy Bag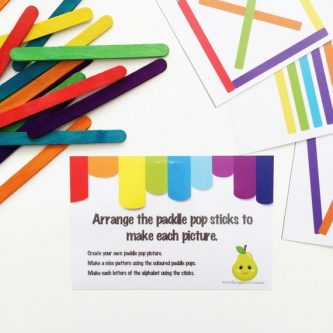 Help keep their hands and mind busy with a colored popsicle stick busy bag. It may be made for children, but works wonders for those with Dementia and Alzheimer's as well.
"Memories are worth fighting for" Keychain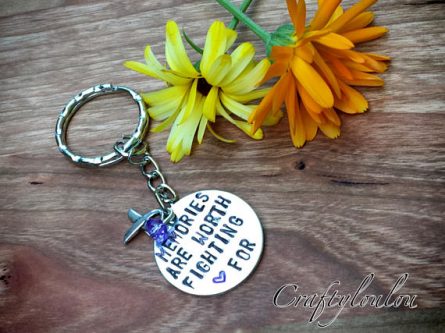 A little reminder for everyone involved, that memories are worth fighting for and holding onto. Even if they no longer use keys, this is a lovely keepsake. It can sit on their dresser, nightstand, or anywhere else, and can even be hung up on the wall as decoration wherever they spend the most time.
Lots to Cuddle Twin Baby Dolls
Baby dolls are also excellent for those with Dementia to "take care of." They can feed them, rock them, clothe them, sing to them, and more.
"Strength" Bracelet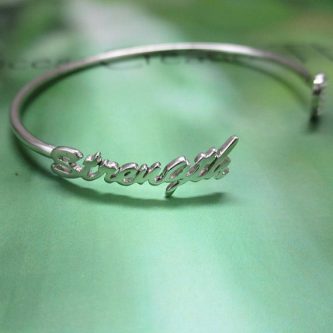 Remind them, and yourself, of how strong they are with this bracelet!
Purple Ribbon Garden Flag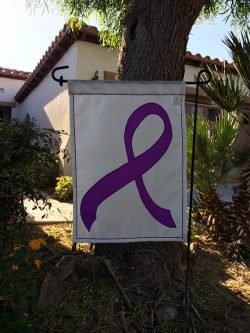 The purple ribbon is for Alzheimer's and Dementia, among others, which means that this garden flag could make a great gift, especially if they are still living in their own home or with family.
Custom Photo Memory Quilt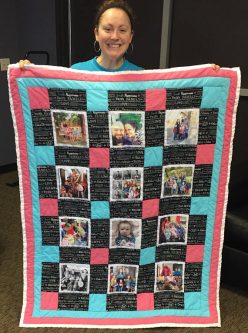 This custom photo memory quilt is a great way to bring many of their memories together, and can keep them warm when they are resting or sleeping too.
"Mothers hold their children's hands for a while, but their hearts forever" Pillow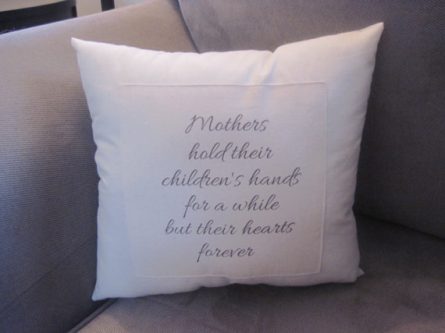 If the person in your life who has Dementia is your mother, this statement is true for you. This pillow will look great in their room and remind both of you of how much you love each other.
Lifelike Stuffed Jack Russell Terrier
A lifelike stuffed Jack Russell Terrier will keep them company no matter what.
Magnetic Mini Tile Art Kit
Another tool to keep their hands and minds active, is a magnetic mini tile art kit. They will love working with this a little bit at a time.
Personalized Photo Matching Game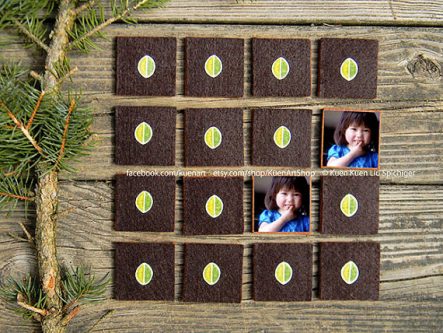 This matching game can help them keep their mind active and give them something fun to do as well.
Personalized Wood Memory Box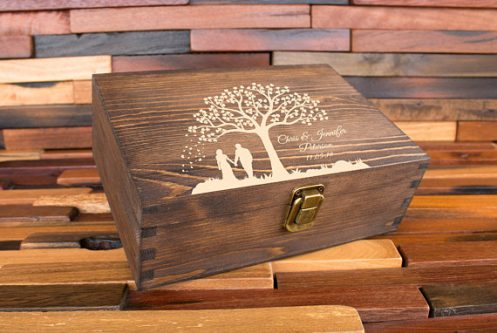 Put a bunch of their memories or nostalgic items in this personalized wooden memory box for them to go through whenever they feel like going through it. Things like lockets, pictures, and other little treasures that mean something to them, are perfect to go inside.
Handwriting "Love you very much" Pillow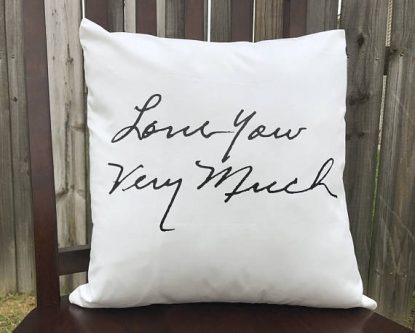 Your personal handwriting to say that you love them very much, on a pillow that makes things more comfy and homey, will give them such comfort.
Christmas Adult Coloring Book
For Christmas, a simple Christmas adult coloring book can keep them happy and content for hours.
Crochet 3D Heart Ornament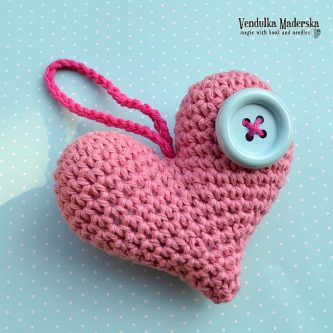 A heart is so simple, so basic, but also very powerful!
Slim Doodle Pro
A lot of the things we consider for children are perfect for those with Alzheimer's and Dementia, and the slim doodle pro is certainly one of those. They can draw and erase many times without paper.
Something that they can use or that will help keep their memories close will go a long way this Christmas, and this list is just the beginning!