Disclosure of Material Connection: Some of the links in this post may be "affiliate links." This means if you click on the link and purchase an item, I will receive an affiliate commission. Disclosure in accordance with the Federal Trade Commission's 16 CFR, Part 255. This site is a participant in the Amazon Services LLC Associates Program, an affiliate advertising program designed to provide a means for sites to earn advertising fees by advertising and linking to Amazon.
The art of glassblowing is truly an amazing thing to watch! It takes patients, skill, and a good set of lungs to get the perfect piece out. If you know someone whose into glassblowing or is about to start it as a new hobby you need to check out this list of gifts for a glass blower below!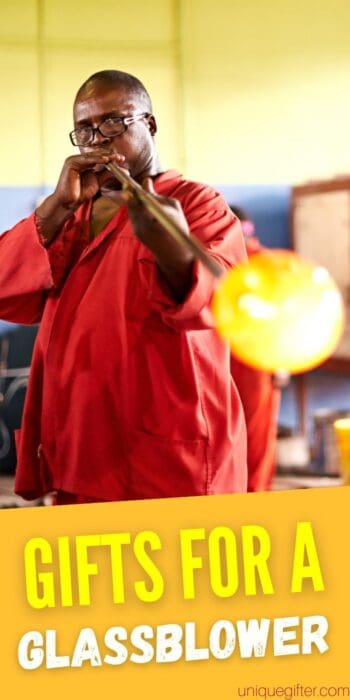 Unique Gift Ideas for the Glass Blower in Your Life
Find the perfect gift to gift the glassblower in your life from our collection of gift ideas below. From funny t-shirts to essentials every glass blower needs and would love to receive. We know you will find something perfect for them!
Leather Forge Gloves
Working with glass can be crazy hot! So a good pair of gloves that will protect not only their hands but also their arms would be a great gift idea.
Premium Clear Glass Tubes
Every glass blower needs tons of glass tubes! This set is a nice assortment of clear tubes which are always a must have.
Mixed Colors Tube Set
Since we are talking tubes, you definitely need to get the glass blower in your life a set of colored tubes as well.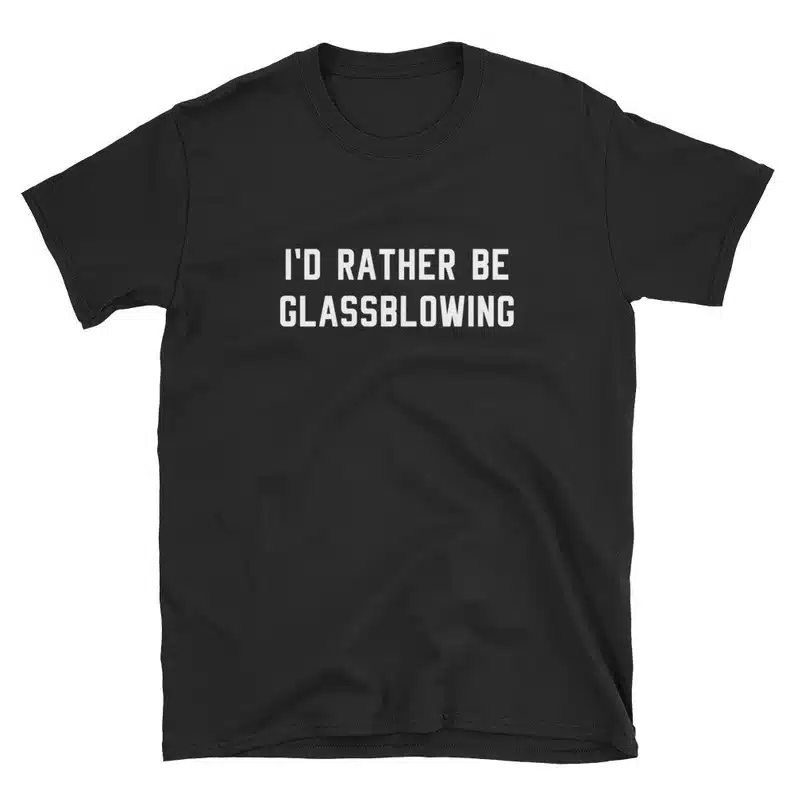 Glassblower Shirt
What glassblower wouldn't want this hilarious classic black t-shirt? It says what I'm sure they are thinking. Comes in a few different colors.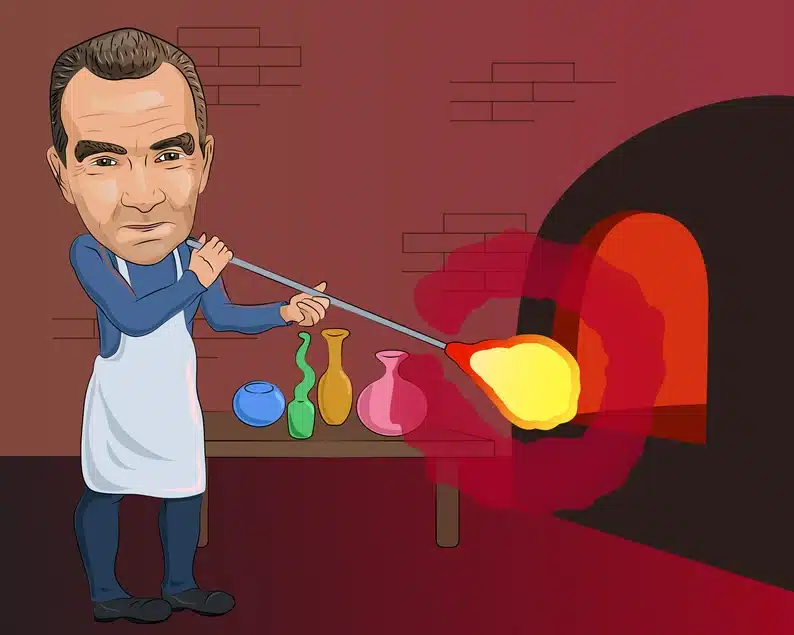 Cartoon Caricature Portrait
Personalized and unique! This customized cartoon caricature portrait would look great in any Glassblowers house!
Beadmaking Round Graphite Shaper
This awesome graphite shaper is a glass blowers dream. It has four different slot sizes to make beads way easier. Gift them this and we are certain you will be reciving some snazzy jewelry for future gifts from them.
Stainless Shaping Tools Set
Every glass blower needs a good set of tools! This 10 piece set has everything they need to craft some impressive pieces.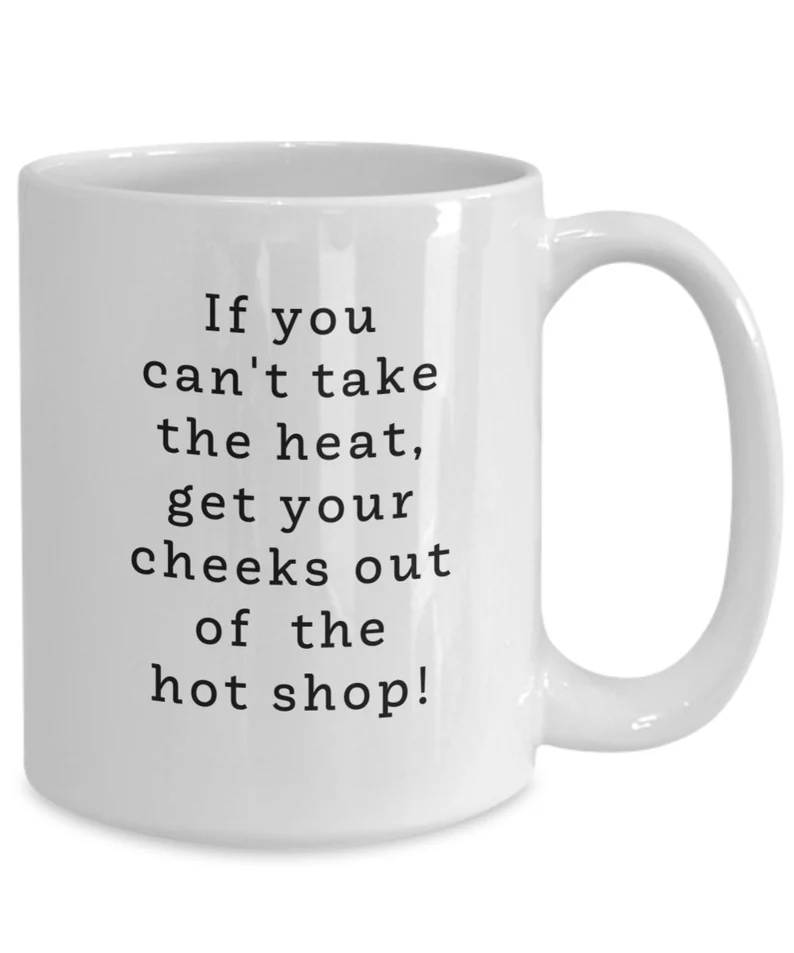 Funny Mug
Okay, this mug is a must buy ASAP! if you aren't familiar with glass blowing a Hot shop is the name of the area glass blowers work in. Making this mug funny and perfect to gift.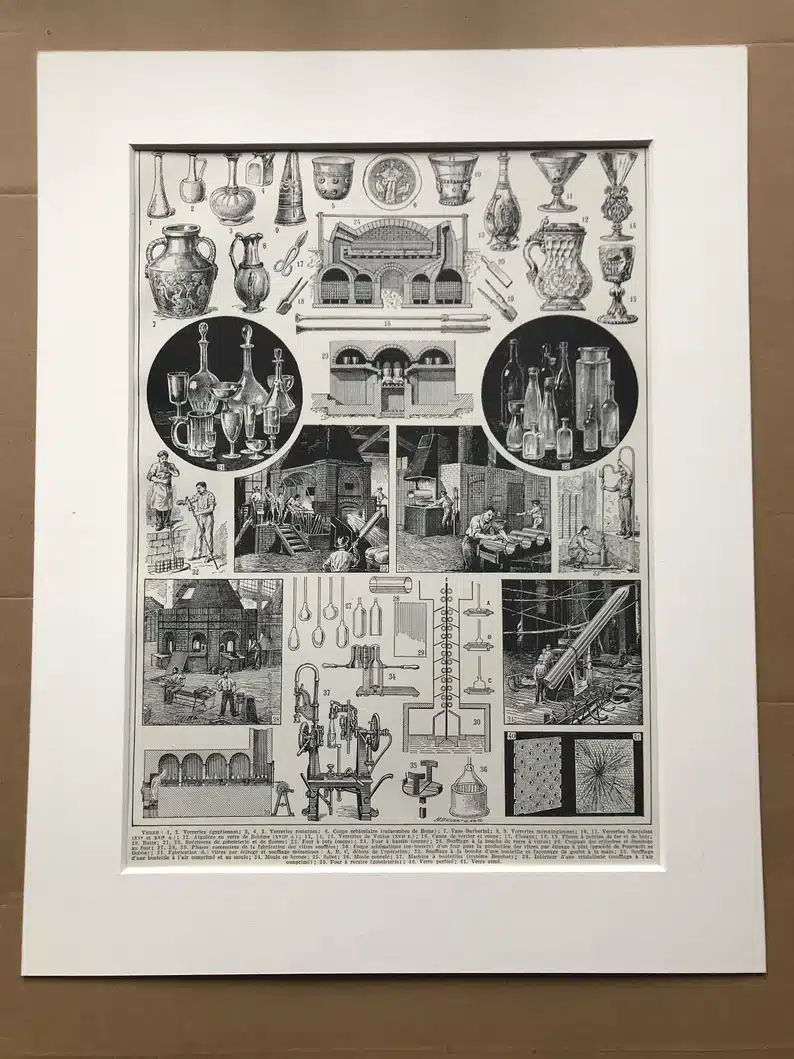 1933 Glass Production Original Antique Print
This is a really neat original print of glass production from 1933. Every glassblower would love to have this neat print on their glassblowing workshop or even in their house to display.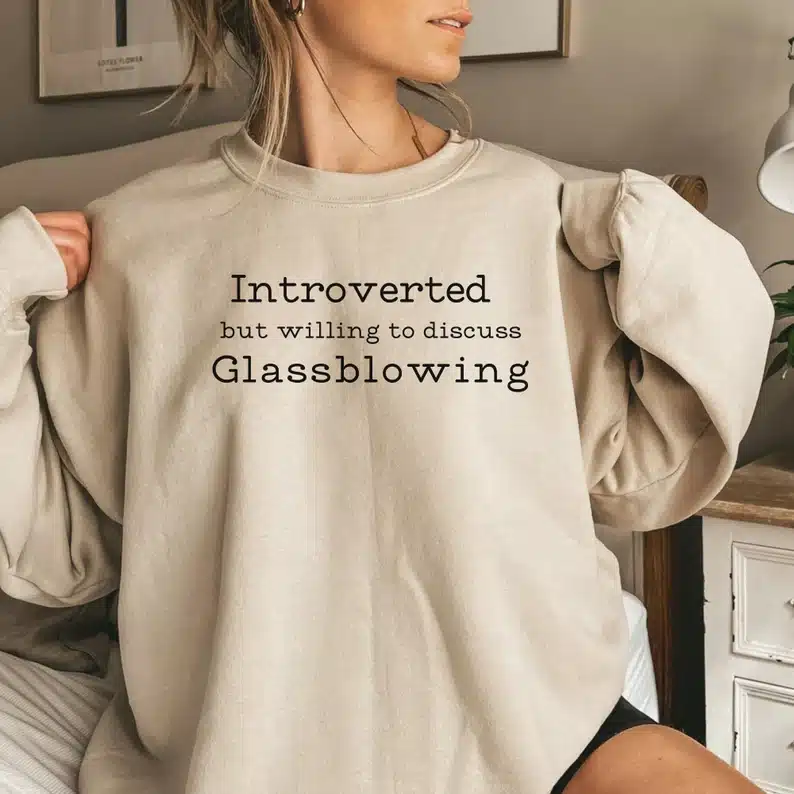 Glassblowing Sweatshirt
Cozy and funny. The ultimate gift combination! This long sleeve sweatshirt with a funny saying will bring a smile to any glassblower!
Funny Glass Blower Tumbler
Who doesn't need a handy tumbler to keep your drinks hot or cold. This one has a funny saying too so it's even better.
Flare Safety Glasses
Glassblowing can be a hazardous on eyes so gifting them a nice pair of flare safety glasses would be really appreciated and practical.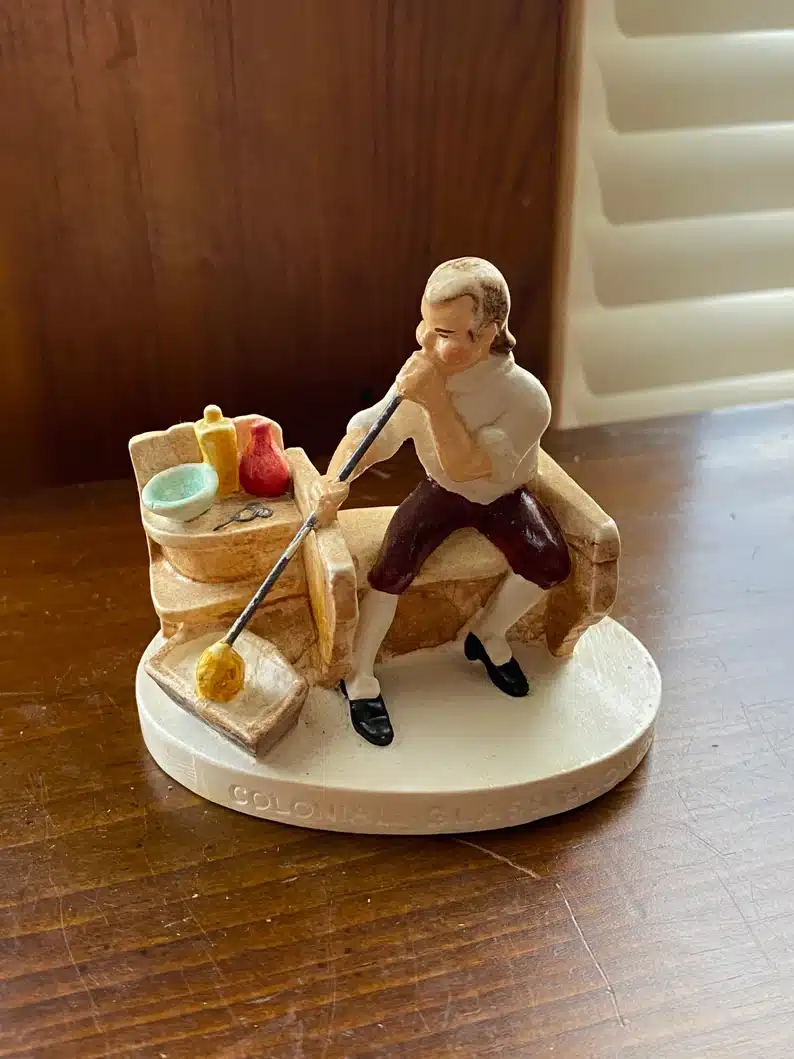 Sebastian Miniature Colonial Glass Blower
For the glassblower who already has everything…we present this miniature colonial glass blower figurine!
The Glassblower Book
This is book 1 of a trilogy, so if they are a fan you have your next two gifts set! This book is said to be well-researched historical novel and a must read for any glassblower fan.
Oxygen/Propane Torch Regulator
A must have for anyone thinking of taking on glassblowing or someone who does it already, trust us they would love to have another on hand.
Handheld Electric Professional Frit Shooter
If you are looking at this thinking "what the heck is this" just trust us when we say every glassblower needs one and you should really grab it now!
Funny Glassblowing Notebook
Who doesn't appreciate a good notebook! This one has 120 lined pages and features a funny saying on the front.
lapel Pin
This cartoonish lapel pin would make a great gift for any glass blower. You can stick it on a hat, shirt, or even a purse!
Glassblower Hat
Hats are always a must have! This one comes in 11 different colors! So selecting the perfect one is easy.
Funny Candle
After a long day of working with glass and fire, why not gift them a gift they can light on fire to relax! This one also has a funny saying everyone will enjoy.
Hopefully you found some inspiration from our list of gifts for a glass blower! If you need some more fun gift ideas check out this lift of stupid stuff on amazon and Glass Anniversary Gift Ideas.