Disclosure of Material Connection: Some of the links in this post may be "affiliate links." This means if you click on the link and purchase an item, I will receive an affiliate commission. Disclosure in accordance with the Federal Trade Commission's 16 CFR, Part 255. This site is a participant in the Amazon Services LLC Associates Program, an affiliate advertising program designed to provide a means for sites to earn advertising fees by advertising and linking to Amazon.
Ok look, when we say gifts for alcoholics, we're not talking about real alcoholics here. More like that one friend or relative who really likes their alcohol. Like a lot…

20 Gifts for Alcoholics
If you have someone in your family who just loves alcohol, get them a perfect alcohol accessory to compliment their favorite pastime. Here are 20 of the best gifts for alcoholics that we could find!
4 Bottle Liquor Dispenser
Why not just put it on tap? This dispenser means liquor is ready to go whenever they are.
Best Gift for Alcoholics
Joyjolt Shot Glasses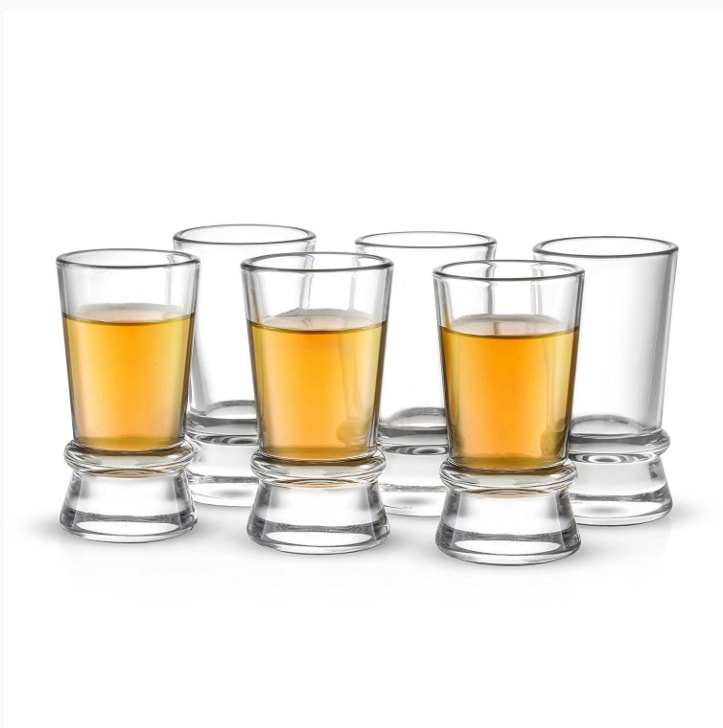 Any alcoholic is going to love a new set of shot glasses. But these aren't any ordinary shot glasses; their heavy-based and shatter-resistant shot glasses so you can't easily spill the shot or break the glass.
Day Drinker Tote
They're unapologetic about their drinking – and so they should be! This tote is a great way to break the ice and shows a bit of personality.
Wine Rack/Bar
They'll be ready for their next party with this wine rack/bar combo. If you really want to get the best gift ever fill it up with alcohol first.
Spirit Infusion Kit
Spirits infused with fruit. That makes them healthy, right?
The Wine Rack
Never let her go thirsty again with this "wine rack" bra. Just don't draw attention to the fact that her breasts are getting smaller over the course of the evening.
Wine Bottle Glass
This wine bottle glass holds an entire bottle of wine to save time pouring glass after glass.
The Hungover Cookbook
Ugh, what do you eat in the morning when you're not feeling so good? This cookbook is full of hangover-friendly recipes to get your alcoholic loved one back on their feet.
Margarita Gift Basket
Maybe something classy is more your style? Any alcoholic is going to love this margarita gift basket, complete with everything they need to make it a perfect night.
Color Me Drunk
An alcohol themed adult coloring book for the alcoholic in your life. Perfect for a nice, quiet night in with a bottle of wine.
Two Fisted Beer Mug
Why would you only drink one beer when you can have two at once?
Keep Your Gin Up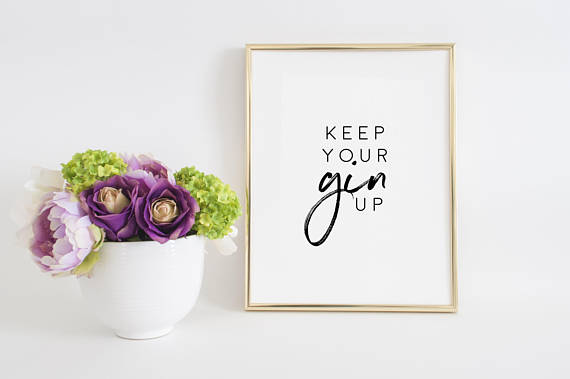 It's nice to motivate your loved ones. This art print will help them keep sane with a gentle reminder to "keep your gin up".
Emergency Box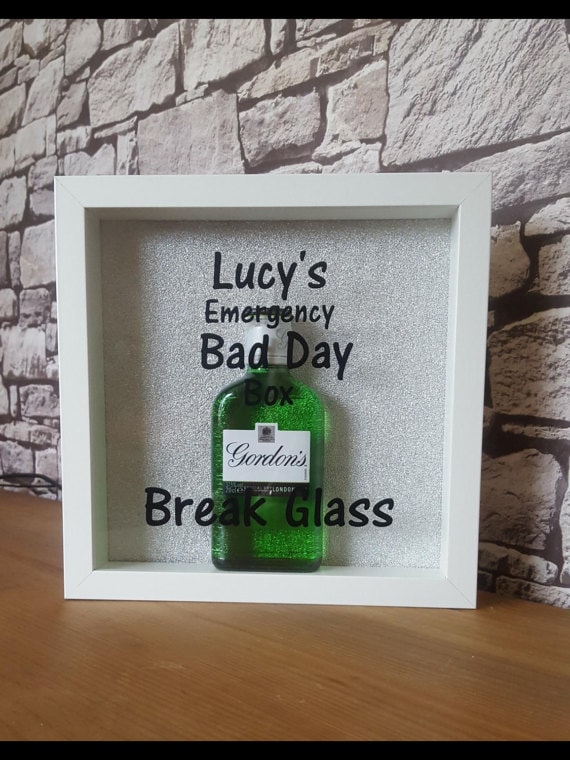 If you're looking for a great alcohol gag gift, this one is perfect.
Alcohol Shot Gun
Instead of shooting your friends while drunk shoot drinks into their mouths with this alcohol shot gun.
Solo Cup Earrings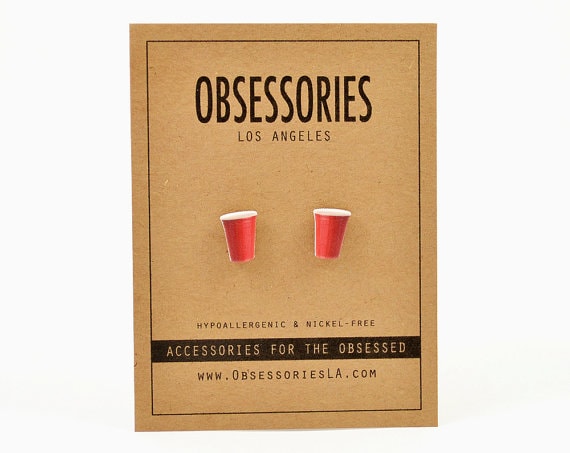 Alcoholism meets fashion with these earrings. They're teeny tiny solo cups!
The Boozy Baker
Probably the most perfect combination of all time, this book is full of baking recipes that contain a healthy dose of alcohol.
OMG Beer Decal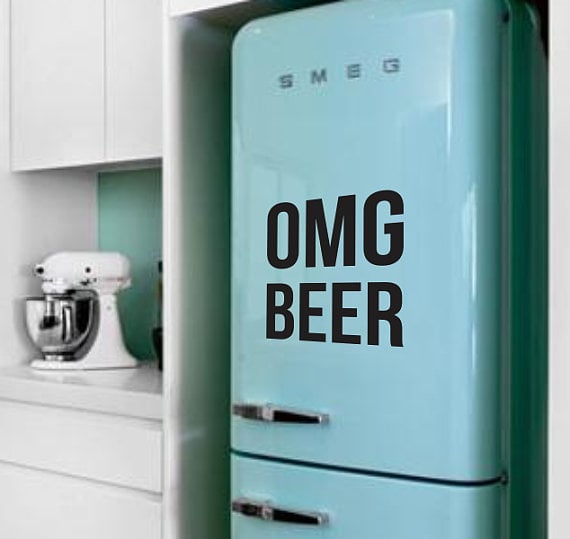 The perfect accessory for the alcoholic with a dedicated beer fridge.
Around the World in 80 Beers
This scratch off map is great for alcoholics who like to travel. Now they can scratch off places they've been for a drink all around the world and display the bottle caps.
Shot Glass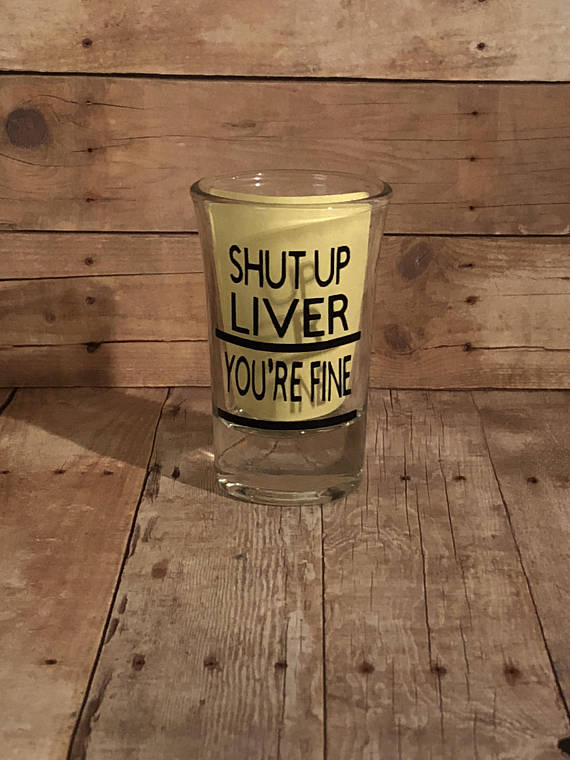 This hilarious shot glass is perfect for someone who likes to drink. "Shut up liver, you're fine".
Alcohol Sign
This sign is perfect for someone with a sense of humor and love of booze.
Drunk Quest Game
Inspired by Dungeons and Dragons, this adult drinking game has players navigating through a fantasy world and fighting (drinking) their way through dungeons.
Who doesn't love a little alcoholic fun now and then? Change up just getting the self-proclaimed alcoholic in your life a bottle and buy them one of these gifts instead.
If you have someone who loves tequila, check out our post, "20 Gifts for Tequila Lovers."