Struggling to shop for your older kid boys? These Easter gift ideas for tween boys are kid-approved so you can take the guesswork out of finding something your kid will like this spring.
Even though they're sort of done with the cutesy Easter stuff, tween boys still like to play with toys and participate in egg hunts. They just want to do it in their own way.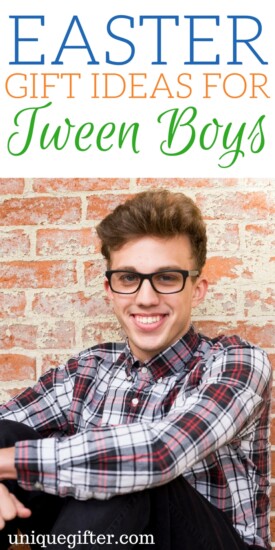 Easter Gift Ideas for Tween Boys
These gifts find that balance between kid and teen that's so difficult when shopping for tween aged boys. If you still can't find the perfect gift here, try these Easter gift ideas for teen boys too.
Don't forget to get him a bunch of his favorite chocolates or candy for Easter too! Hopefully these gift ideas are just what the tween boys in your life will love for Easter this year.