Disclosure of Material Connection: Some of the links in this post may be "affiliate links." This means if you click on the link and purchase an item, I will receive an affiliate commission. Disclosure in accordance with the Federal Trade Commission's 16 CFR, Part 255. This site is a participant in the Amazon Services LLC Associates Program, an affiliate advertising program designed to provide a means for sites to earn advertising fees by advertising and linking to Amazon.
Check out these awesome gifts for Black Panther Fans! Wakanda Forever! This first standalone in the movie realm for Black Panther was visually stunning and utterly satisfying for a long time Marvel fan. Don't let that fool you though. This didn't require much or any, foreknowledge of comics or the Marvel movie-verse to appreciate it. My thoroughly non-geek friends and family loved the action, the snappy lines, the personality of the characters, all of it, without any idea of who Black Panther was, where Wakanda was, or why vibranium is important.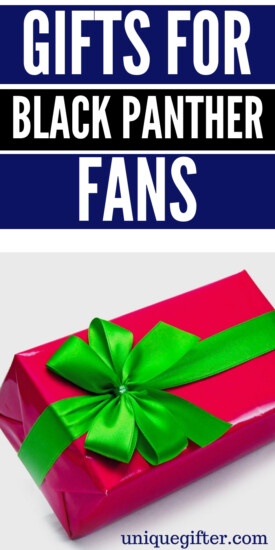 Cool Gifts For Black Panther Fans
These must-see gifs for Black Panther fans are terrific!
Black Panther Blu-ray
Yes, it's absolutely streaming on Netflix which is grand for now, but we all know Netflix will pull shows and movies like that *snaps fingers*. A die-hard Black Panther fan is going to want this movie for keeps, now and forever.
Vibranium Power FX Mask
Even Shuri would give this affordable kid's special effects mask a nod. (But we all know she could come up with something better even for a kid's toy.)
Panther Jet Vehicle
A Panther Jet that converts into terrain mode or into jet mode? Yes, please! Imaginary battles take on new dimensions with or without the compatible 6-inch figures to pilot the jet.
Marvel Black Panther Nerf Vibranium Strike Gauntlet
Be like Shuri and armor up with Nerf gauntlets to protect Wakanda from an imminent threat. Make sure to pack plenty of reloads.
Foundmi Bluetooth Tracker
This tracker helps you keep track of your keys – a notion that's appropriately futuristic for this forgetful fan.
Ndebele Neckpiece
This lightweight stunning choker is made in the tradition of the Ndebele women in South Africa.
Princess Shuri Leggings
Pay homage to the snappy, delightful and brilliant Princess Shuri in this fantastic microfiber (82% polyester and 18% spandex) yarn leggings. These come in high-waisted compression style and mid waist non-compression style for your comfort.
Okoye Necklace
This gorgeous stacked choker and bib necklace is made of brass and bronze, beautifully mimicking the General's uniform adornment.
Blue Bib Necklace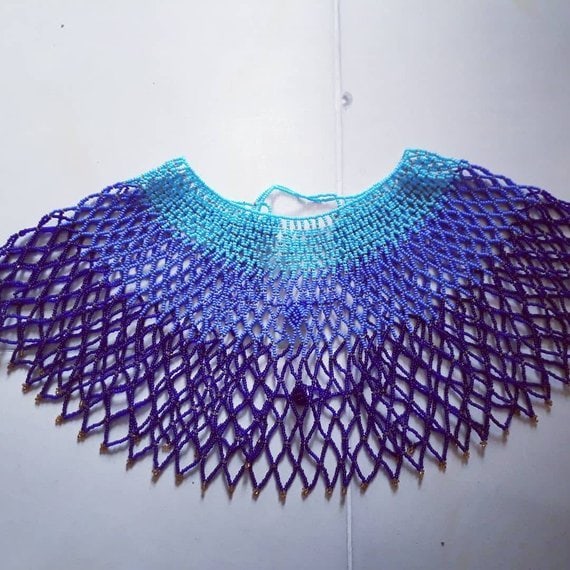 A blue bib necklace similar to this one adorned Danai Gurira's (Okoye) neck at the South African premier of Black Panther. This beautiful delicate replica looks like it's knitted but it's made entirely of glass beads.
African Kaftan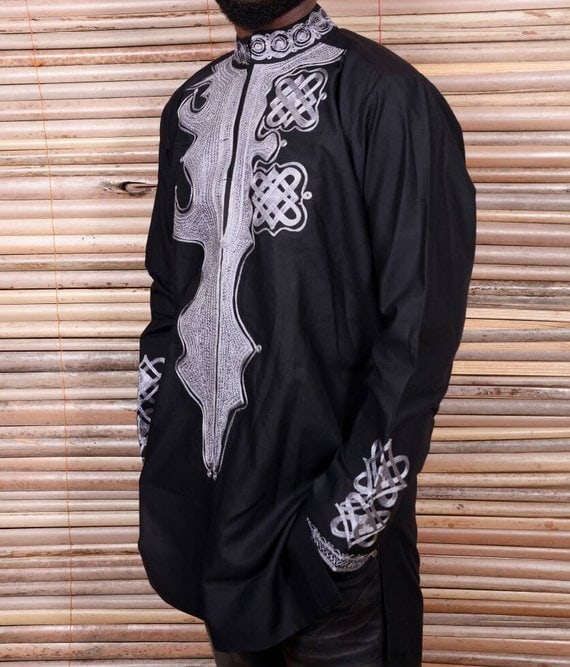 This custom made Kaftan top shows off embroidery in King T'Challa's style.
Rubie's Women's Marvel Classic Black Panther Costume, Medium
I can't say I recommend these shoes for combat but this Black Panther costume for women is perfect!
King's Guard Racerback Tank Top
Work out in the spirit of the Dora Milaje: fast, accurate, and deadly. Well, maybe not that last one necessarily (but it never hurts to be ready).
Rubie's Women's Marvel Black Panther Dora Milaje Costume, XS/S
Report to the General this Halloween, don the garb of a Dora Milaje warrior.
Athletic T-Shirt & Mesh Shorts Set
Run around in a more casual Black Panther suit style athletic set of shirt and shorts.
Black Panther: A Nation Under Our Feet Vol. 1
One movie was not enough story, we hunger for more! Luckily, MacArthur Genius and National Book Award-winning writer Ta-Nehisi Coates deliver five full books of new challenges for T'Challa and Wakanda.
Black Panther Little Golden Book
You cannot imagine how delighted I was to find so many of my beloved comics and pop culture characters had made the leap to Little Golden Books. Black Panther suitable for the very young reader.
Black Panther Confetti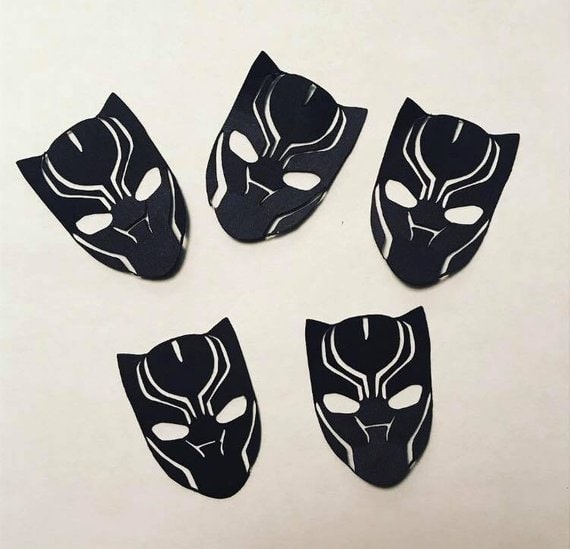 When it's party time, you know that this confetti will elevate your Wakandan-themed party décor. Tuck a few into your thank you cards afterward.
Cake Topper
If your cake decorating skills are more on the level of Nailed It!, and less Ace of Cakes, this topper will save the day.
Cupcake Rings
If cupcakes are more your speed, we've got your tiny celebratory cakes covered, too!
Thermos Funtainer 12 Ounce Bottle, Black Panther
Rely on the technology of a Thermos to keep your drink hot or cold, with T'Challa front and center.
It's impossible not to get excited about these gifts for Black Panther Fans!