Disclosure of Material Connection: Some of the links in this post may be "affiliate links." This means if you click on the link and purchase an item, I will receive an affiliate commission. Disclosure in accordance with the Federal Trade Commission's 16 CFR, Part 255. This site is a participant in the Amazon Services LLC Associates Program, an affiliate advertising program designed to provide a means for sites to earn advertising fees by advertising and linking to Amazon.
Lumberjacks are a very important person in our life yet we seem to overlook them. Being a lumberjack is hard labor, they can benefit from gifts that give them relief, make their job easier and even bring them joy of course. How can you show the hardworking lumberjack how much you appreciate what they do? Think about their workload, what they do on a daily basis to ensure we have the utmost quality pieces of wood for all the many things we use daily. Here is a list of items to checkout and get a lumberjack.

Gifts For The Lumberjack In Your Life
Urban Lumberjack Kit – Words for Refrigerator
Gift your lumberjack a way to express them-self using magnetic words. Easily show them a great message on the fridge that they can relate to. Using the magnetic words they can tell you a short story about their lumberjack adventures they come across out there in nature. This line of magnetic words has other themes that can be used together with the lumberjack theme to allow more creativity.
The Lumberjack Beard Oil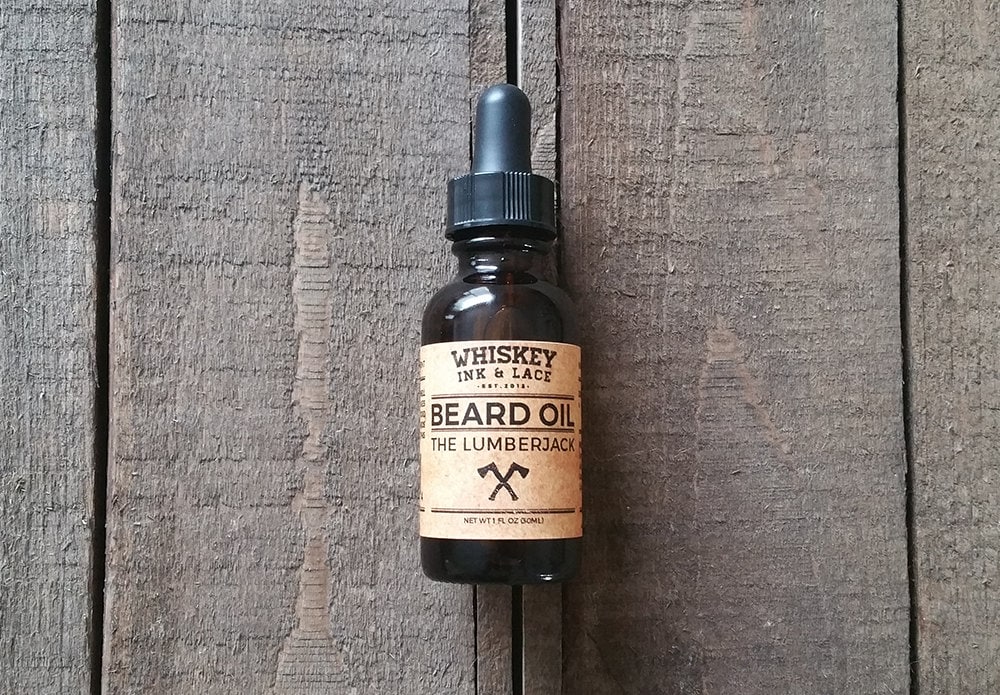 Vegan based beard oil helps him keep in line with using natural products. The quality oil will keep his beard looking healthy and full. Ingredients in the beard oil also help promote stress relief, happy mood and works as an insect repellant as well.
Sawdust Is Man Glitter Mug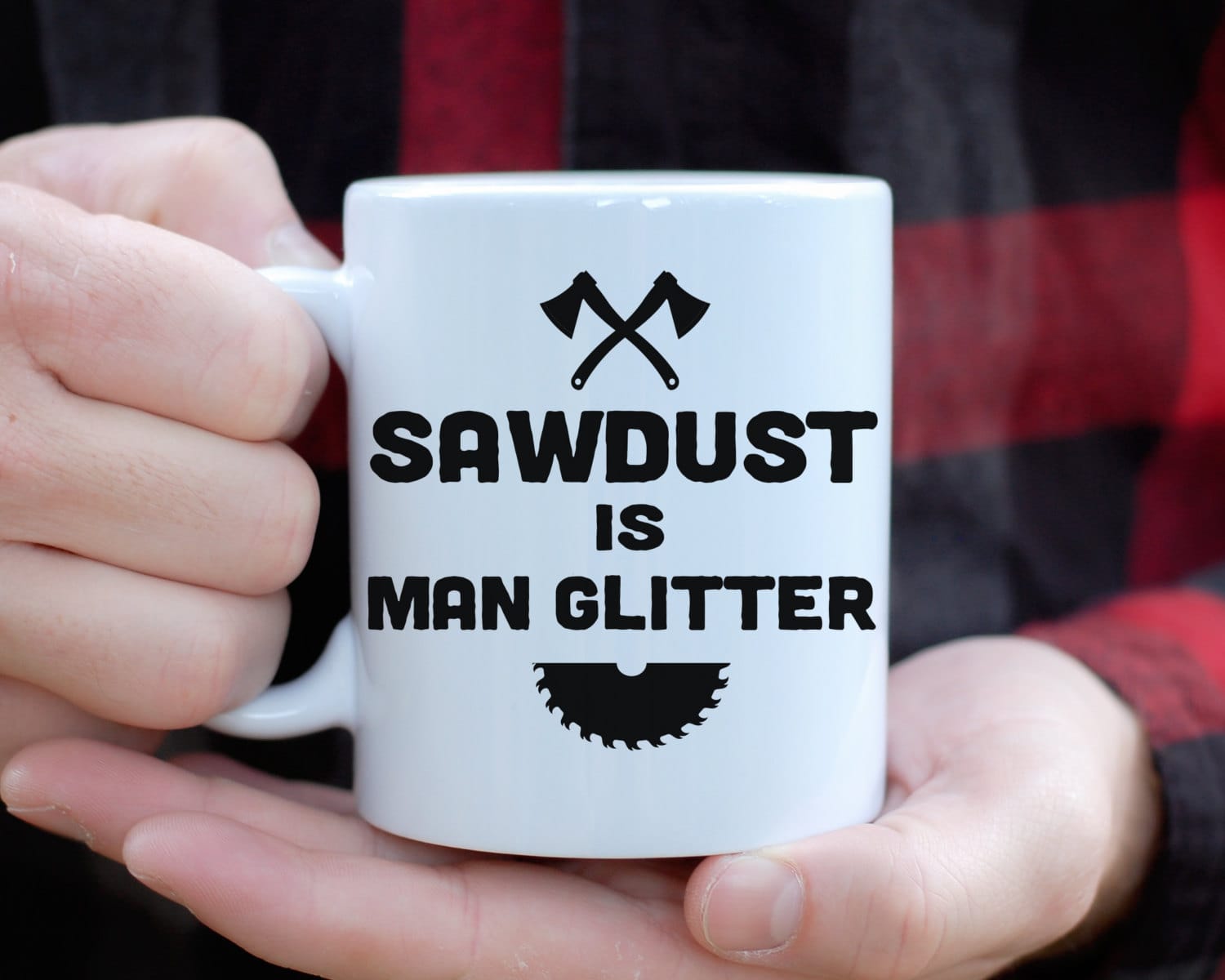 Who says men don't do glitter? They have a great smelling type of glitter, all natural made and has many uses too. A fun way to show off a lumberjacks love of wood.
Personalized Long Engraved Axe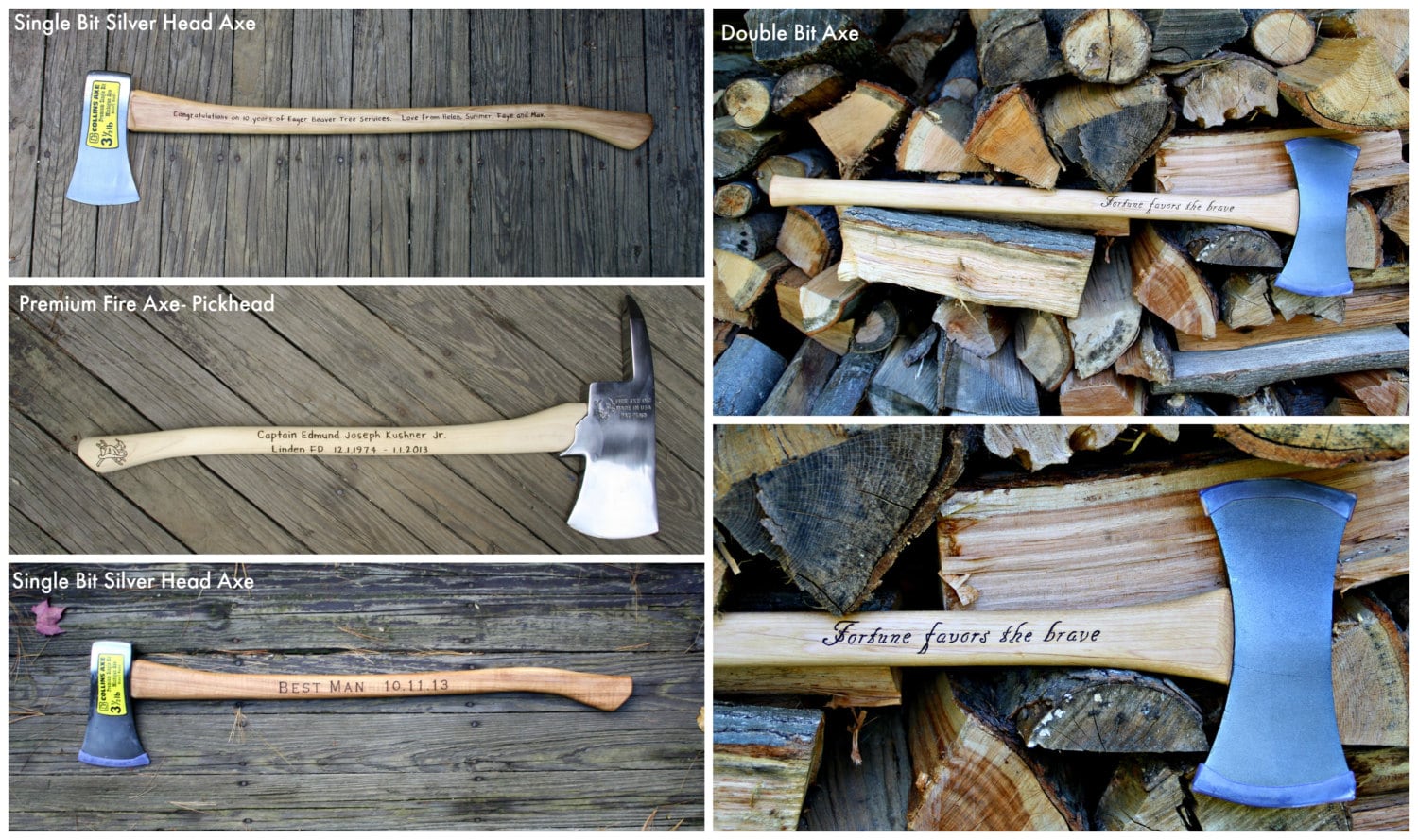 Personalize the lumberjack's ax with their name or short quote that is motivational or reminds them of you. Made of nice hickory wood is sure to last them and get them through their hard days work.
GOSUN SPORT
https://www.gosunstove.com/products/gosun-sport
Any lumberjack would truly appreciate you helping them stay fueled up with healthy and very fresh foods. While they are out there working with all the trees their food can easily be cooked and be ready to eat. This cooks enough food for two people means they will have plenty of healthy foods to eat throughout the day. The food is cooked the most natural way, using the sun.
Moose Munch® Chocolate Bark
https://www.harryanddavid.com/h/chocolates-sweets-candy/fudge-chocolate-bark/24478?categoryId=400151049
A tasty spin on the great outdoors, moose munch chocolate bark. With three types of chocolate layered and topped with popcorn it is the ultimate sweet and salty crunchy snack to munch on their break. That is the type of snack to look forward to either out there in the great woods or while relaxing in the recliner at home in front of the fireplace.
Personalized Lumberjack Engraved Growler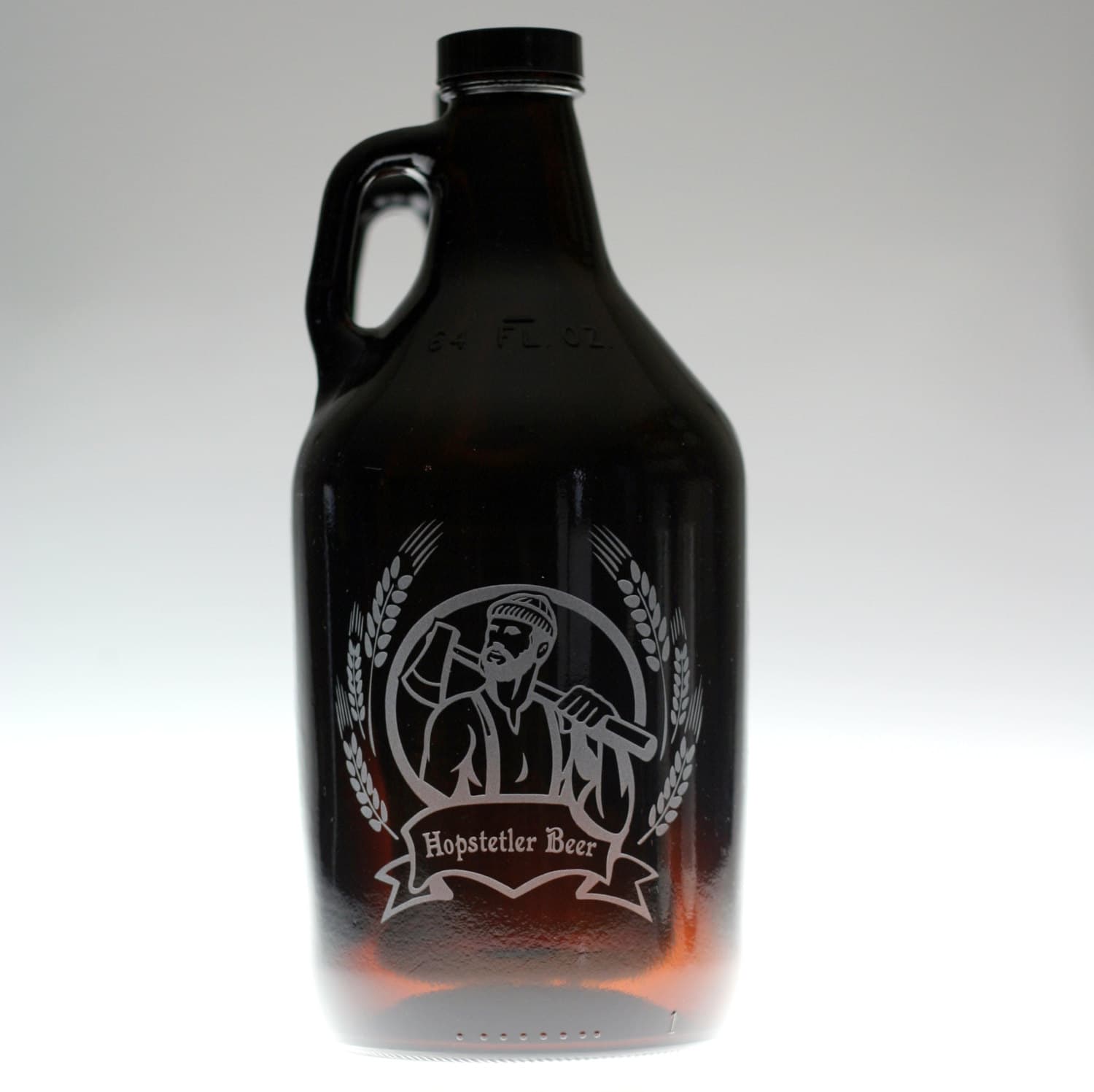 Gift them their personalized growler, shows off their profession as well. Sandblasted etched glassware holds their favorite brew. Holds plenty of brew so they don't have to go far when all they want to do is kickback and relax.
Don't Worry I Hugged It First T-Shirt
Lighten the mood when it comes to chopping down a tree. Remind people that the lumberjack isn't a bad person and does care deeply about the trees and environment. Tell people that those great trees were cared for and hugged while they were being harvested.
Lumberjack Mug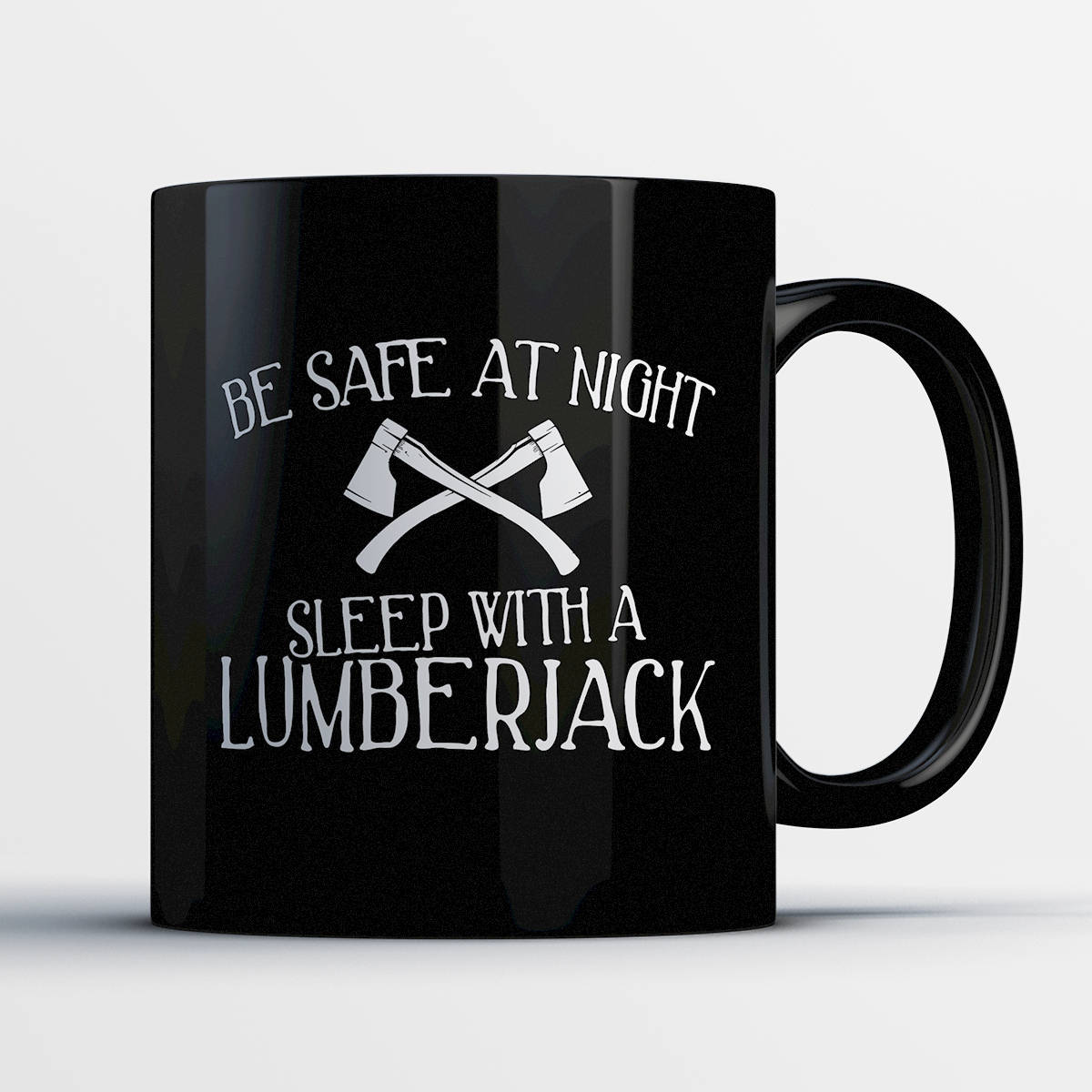 A fun spin on their coffee mug, it looks like they are drinking it from a log. It isn't just almost realistic you can see and feel the grooves as if it is a piece of log.
Mens Grooming Gift Set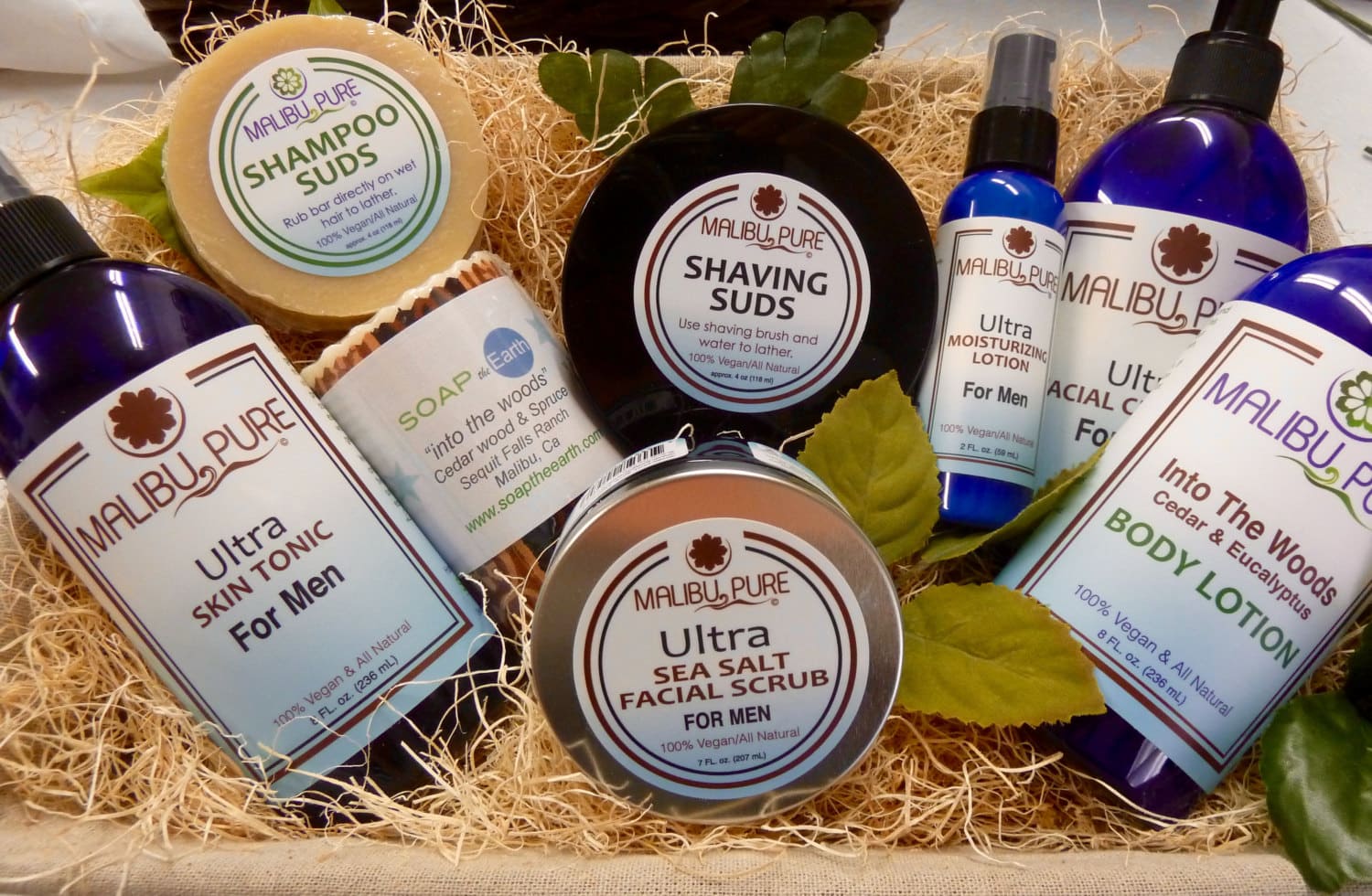 Lumberjacks work hard all day, many times too tired to go shopping for their self care needs. Help them with this self care grooming set. With nice earthy scents and quality ingredients it will leave their skin hydrated, smooth and soft just as nature intended.
Wood themed writing set
Writing items related to chopping wood, featuring a nice ax pen, log eraser and paper that resembles wood grains. A fun spin on a loggers type of work, shows off items they deal with all day. While out there with beautiful nature all around them they will come up with some interesting ideas. This gift will help them jot those down so they don't forget.
Wood Grain Sticky Notes
Fun sticky notes to jot down ideas, thoughts, small to-do lists and anything else that comes to mind. The image of the paper is wood grain resembles what the paper once looked like.
Branch & Twig Graphite Pencils
Show off the love for working with nature with these pencils that resembles twigs and branches. Pencils don't need to be boring, they are meant to be just as exciting as those thoughts and ideas that need to be written down on paper.
Show Me Your Chainsaws T-shirt
Gift them a T-shirt that shows off what they do and enjoy. Chainsaws can be fun to work with and among other loggers chainsaws are part of everyday talk.
Foot Massage Balls
Lumberjacks are up on their feet working all through the woods in those uncomfortable steel toe boots. It is really rough on their legs and feet too. Help them find some relief with an at home foot massage.
Foot Oil – Soothing Menthol Mint
Gifting items to help them relax shows your appreciation for what they do. Lumberjacks work very hard on their feet. Their feet take such a beating all day, This foot oil used together with the foot massaging balls will make their feet feel like heaven.
In This World The Title Logger T-Shirt
Shows off that being a logger is extremely important work, to earn that title, you work hard, learn along the way and you don't necessarily need to have a degree. A logger can show off what they do for work in a fun way.
Logger Title Is Earned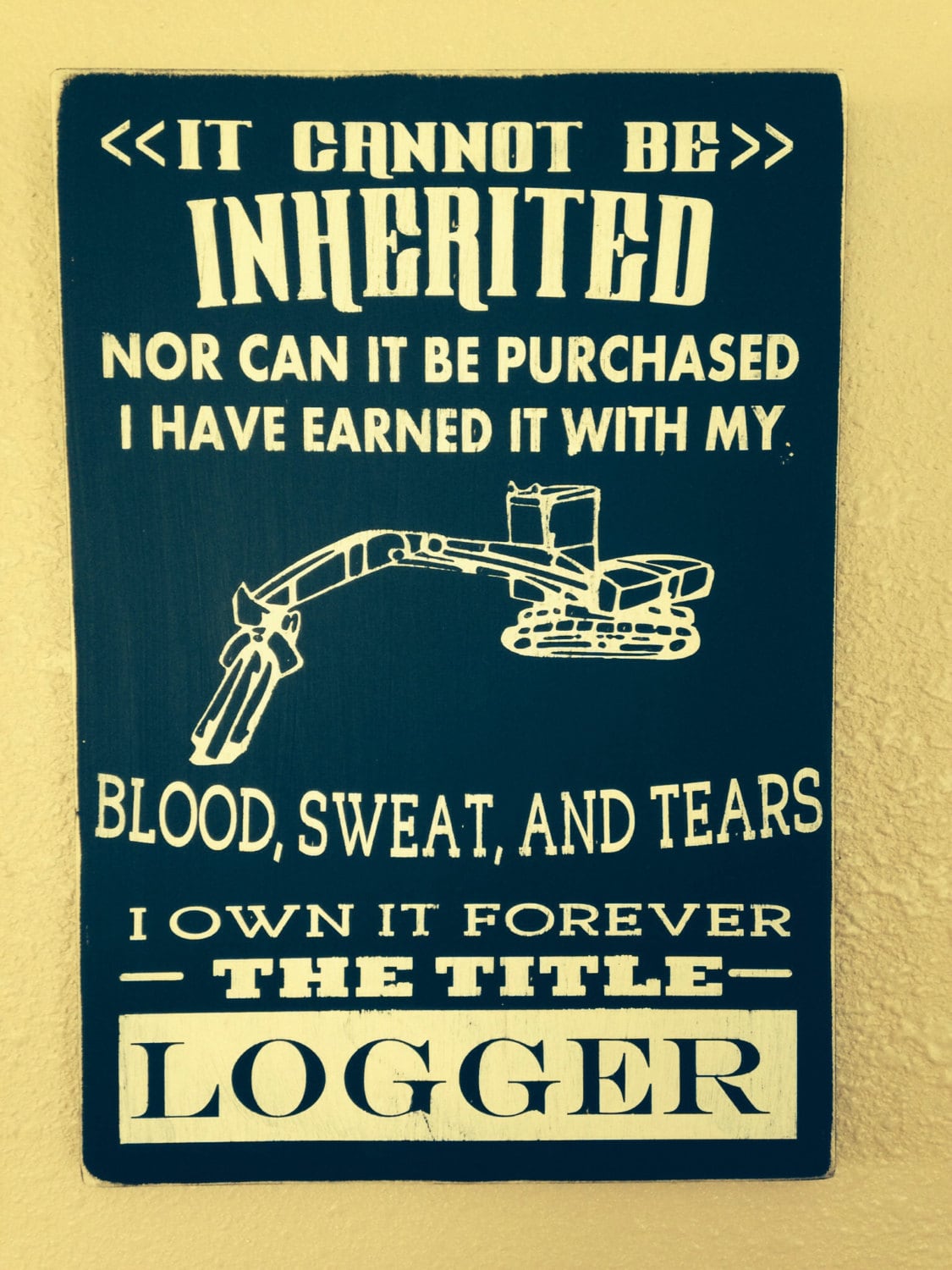 Being a logger is hard work and loggers can show of what their hard work earns them. Loggers are hard workers and they can easily tell people what they do and have a passion in without saying a word.
Stainless Steel Water Bottle – got logger?
Make sure that lumberjack is well hydrated with their own water bottle. Keeps their water nice and cold for a long time and safe from debris that floats all around their environment.
Grain Pigskin Leather Thermal Lined Gloves
Lumberjacks hands and skin get such rough treatment. Help their hands stay protected as much as possible. With the thermal lining the gloves offer extra protection from the cold weather as well.
Gift some lumberjack humor, appreciation and achy body relief.
Show the lumberjack in your life that you appreciate them and all that they do for us. They provide us with quality wood that gives us so many resources from their hard labor of love. Put together a few items from this list and you can gift them the ultimate lumberjacks gift.