Disclosure of Material Connection: Some of the links in this post may be "affiliate links." This means if you click on the link and purchase an item, I will receive an affiliate commission. Disclosure in accordance with the Federal Trade Commission's 16 CFR, Part 255. This site is a participant in the Amazon Services LLC Associates Program, an affiliate advertising program designed to provide a means for sites to earn advertising fees by advertising and linking to Amazon.
If you haven't yet had a chance, I recommend reading the book Quiet: The Power of Introverts in a World That Can't Stop Talking
by Susan Cain. It is a lot more in-depth than "them quiet, you loud" and gave me a lot better appreciation for where people are coming from and where I myself lie on the introverted/extroverted spectrum. (I am extremely extroverted, however I still need downtime.) While I disagreed with how some things were phrased, overall I thought it was an extremely useful read career-wise and for social interactions in general. Pausing to think about what I learned from the book and from other sources, there are a few things to keep in mind when selecting gifts for introverts.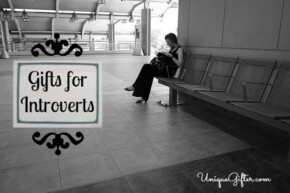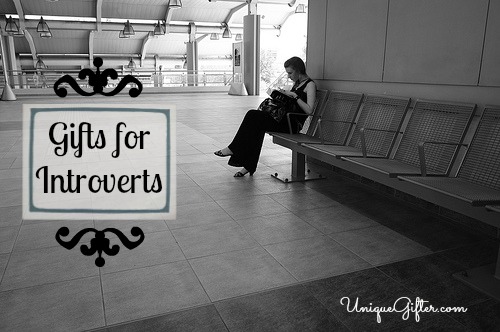 Tips for Picking the Best Gifts for Introverts
Bookworms and introverts are not necessarily the same thing! Some extroverts like to read a lot and not all introverts like to read. Make sure you know the person likes to read, or is interested in the gift, before getting it for them! With that out of the way, books are often a fantastic gift for introverts, and there are literally millions available from Amazon
. You can also set people up with gift cards for their ereader.
For some, introversion is about how much they have to interact with people, not necessarily the number of people around. So, a good pair of headphones
may just do the trick for keeping people from interrupting. They can also be good for those who find outside noise and conversation distracting. For some, introversion is about being able to control their environment and know that it is theirs, as opposed to a public space. The headphones can help with that as well.
In some instances, stickers speak better, (and more!) than words. Give them a subtle and fun way to communicate an interest with stickers like these! Whether it's coffee, books or plants, you're sure to give them a leg up when it comes to expressing themselves in an unspoken way.
Some outings are to quieter places where there is limited interaction with others, like going to the museum. Museum tickets could be just the ticket! Another good choice would be an art gallery.
To feed the homebug in your introverted gift recipient, try sending a puzzle
, or signing them up for a mail order club. There are lots and lots of mail order clubs available, from book of the month, to wine of the month, to craft supplies, to steak of the month, to hair and makeup products, so there should be an option for the person you're giving a gift to.
If you have had the opportunity to head to a spa, you'll know that nice ones are a luxurious, relaxing experience. I find it to be a very quiet time and I usually only see one or two people the whole time, but Leslie finds there are too many people around, so it will all depend on the spa and how many people the person likes to be around. A spa gift certificate will also give you lots of options.
Here is a seemingly silly one, but dark sunglasses! They are great for people watching.
Some further thoughts: tea, notebooks, clothes which aren't too loud, interesting DVDs or documentaries, cuddly blankets, gifts for their pets, or in the case of extreme introverts who hate to shop for anything, a gift basket of household products.
What are your suggestions of gifts for introverts?
[Photo – Creative Commons Attribution Share Alike – Magi Edos]