Disclosure of Material Connection: Some of the links in this post may be "affiliate links." This means if you click on the link and purchase an item, I will receive an affiliate commission. Disclosure in accordance with the Federal Trade Commission's 16 CFR, Part 255. This site is a participant in the Amazon Services LLC Associates Program, an affiliate advertising program designed to provide a means for sites to earn advertising fees by advertising and linking to Amazon.
Are you a total introvert? Keep getting invited to social gatherings when you'd rather be at home by yourself? Are you hosting a birthday party as an introvert? We feel you. That's why we're here to share how to survive birthday parties as an introvert because for some reason people keep having these things every year.
How To Survive Birthday Parties As An Introvert
Being an introvert can be a huge struggle when it comes to any kind of party. These tips will help you survive without as much stress!
How to survive birthday parties as an introvert
Just because you're introverted doesn't mean you can't go, and even have fun at parties. You can even have fun at a party as an introvert without drinking if you are willing to step out of your comfort zone just a little. These are ways to help you feel confident enough to survive birthday parties as an introvert.
Wear clothes that make you feel confident
Appearances aren't everything, but they matter. Put on something that you feel good in, or splurge a little and get yourself something new for the event. Feeling great about how you look is a good way to gain a bit more confidence and hopefully come out of your introverted shell.
Be prepared
If you're an anxious introvert, it helps to be prepared before you go to a birthday party, especially if it's at a venue. Familiarize yourself with what you'll be doing and what activities you might enjoy. For example, many bars have pool tables and arcade machines you can hang out at if you want to do something besides talk.
Go with a friend
Ideally, one that can help introduce you to other people and make you feel comfortable. If striking up a conversation with strangers isn't your thing, at least you know you'll have someone to talk to too.
Look for your fellow introverts
Although it may seem that way, you're not the only introvert out there! Look around the party for the other stragglers and quiet folks put on a brave face, and make conversation. You can also look to what they're wearing (reference t-shirt, anyone?) or what they're doing (browsing the host's bookshelf?) for something in common.
Remember you don't need to always be socializing
Not everyone understands that it's ok to just be somewhere, you don't have to be part of it. This is a great time to take in your surroundings, whether it's admiring artwork on the walls or checking out the host's place.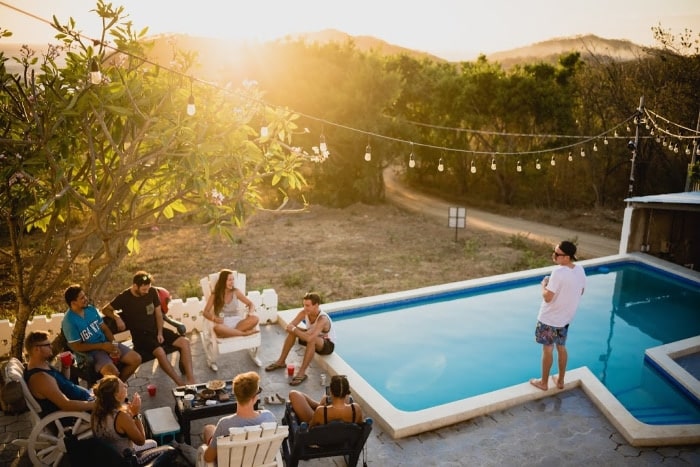 Stay off your phone
While you don't have to be socializing all the time, you also can't be anti social either. It's not only rude but being on your phone also makes you look closed off to social interaction (even if you want to be.)
Help the host (or be busy as one)
If you're hosting, or you're friends with the host, then this is a great excuse to avoid socialization at a party! Make yourself useful in the kitchen or cleaning up, whatever might make things go easier. If you're helping, you don't have to stand around awkwardly, so it's a win for everyone.
Plan to be drained
Parties for introverts can be pretty draining, so make sure you plan ahead for that eventuality. That means taking the time to "charge" your batteries before and after the birthday party. How do you do that? However, you feel most comfortable, although an obvious one would be not planning any other social engagements shortly after.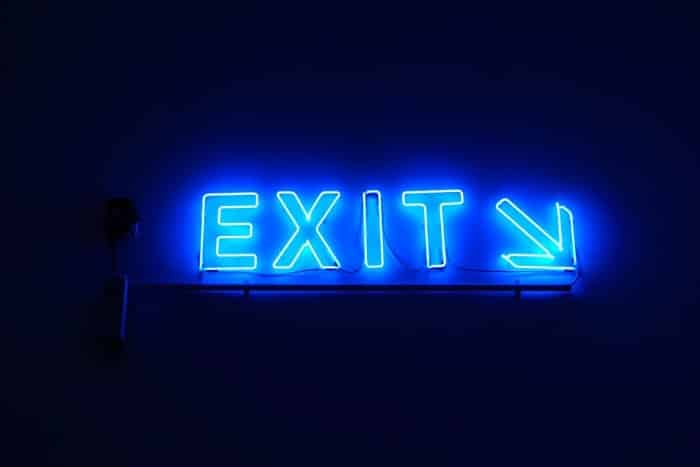 Have an exit strategy
Party hosts want everyone to have a good time. If you make an appearance but staying is too much for you, make sure you have an exit strategy in place to make leaving easier. If you know you won't want to stay the night, let the host or birthday honouree beforehand that you might (or will) have to leave early.
Focus on the celebrations
Although birthday parties can be awkward, remember why you're there (or going). You don't have to stay all or be enthusiastic about being social, just be there for the important festivities like cake time. Bring a gift (or card), or if you've gone out together, buy the birthday boy or girl some drinks or food.
Show you're having fun (even if you have to pretend a little)
Yeah, sometimes parties suck as an introvert, but that doesn't mean you won't still have some fun. To avoid a night of everyone asking you if you're ok, or trying to get you to do things, try and at least participate a little in the festivities and act like you're enjoying them. You know what they say about "fake it 'til you make it" and it's true; you will probably have more fun.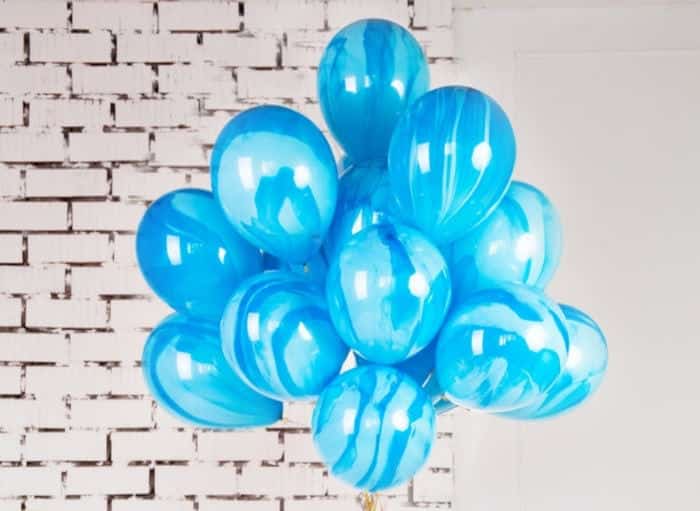 How an introvert can have fun at a party without drinking
Not everyone likes to drink, and you definitely don't need to drink to have fun. But as an introvert, having fun without drinking might seem impossible. Here are some ideas:
Find or bring an activity that you want to do.

For example, bring a fun party game along that can break the ice without you having to carry a conversation.

Practice beforehand.

Whether that means brushing up on current events to discuss or learning a trendy dance is up to you.

Wear a conversation starter

. Whether it's a t-shirt from your favorite show, a unique accessory, or your grandmother's broach, it's a great way to get noticed and to have something to chat about without you having to strike up the conversation.

Stick to small groups

. Introverts are hardly dull when you get to know them! But if you're introverted, you'll usually be more comfortable in smaller groups. You might have more fun if you chat with a few people rather than trying to talk to everyone.

Find the pets or kids.

Let's be honest; sometimes this really is easier

and

more fun.
How to enjoy a club party as an introvert
This is a unique problem for introverts and deserves its own section! Birthday parties as an introvert are tough enough, but what do you do when the party's at the club? Besides everything we've already included on this list, make sure you are going with a good core group who understands you, or at least with a buddy who does.
If you like dancing, get out there and dance! That way, you don't have to socialize as much. Or if you'd prefer, find a quiet table to sip drinks at and be the "drink babysitter" for your friends so they can enjoy dancing.
Hopefully, now you know how to survive birthday parties as an introvert! Make sure to save these tips for the next time you're invited to a social event or send them to all the introverts on your next party's guest list.