Disclosure of Material Connection: Some of the links in this post may be "affiliate links." This means if you click on the link and purchase an item, I will receive an affiliate commission. Disclosure in accordance with the Federal Trade Commission's 16 CFR, Part 255. This site is a participant in the Amazon Services LLC Associates Program, an affiliate advertising program designed to provide a means for sites to earn advertising fees by advertising and linking to Amazon.
You should see these 20 gifts that only make sense if you're from Texas! They perfectly represent this vast, beautiful, and unique state. If you are from Texas, then you understand the difference between Mexican food and Tex-Mex food. You also most likely consider brisket to be its own food group and will disagree with anyone that wants to argue with you about it. Some famous people that were born in Texas are Buddy Holly, Lyndon B. Johnson, Janis Joplin, and Willie Nelson are just a few household names. Have a look at these fun Texas-themed gifts!
20 Unique Gifts That Only Make Sense If You're From Texas
Ladies and gentleman, it's time to shop for your Texas loving friends and family!
Texas Cookie Cutter
This cookie cutter is 3.5," and everyone who is from Texas needs one! Add some flair to your dessert table. You can also give the cookies away as gifts too.
Texas State Flag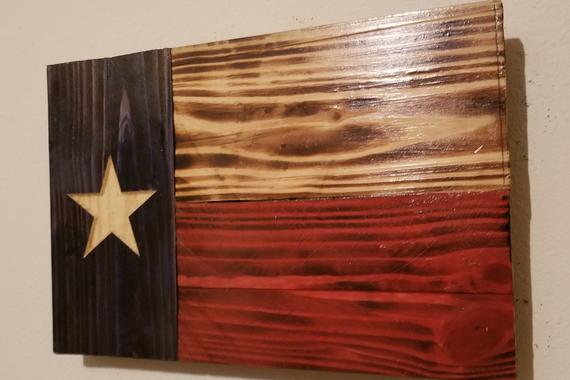 This wall hanging has charred wood and is the colors of the Texas flag. It adds a rustic flair to any room, and it is a handmade item. Plus, it is beautiful!
Funny Texas Mug
Perfect for the coffee or hot chocolate drinker in your life. Anyone from Texas is sure to love this coffee cup. Plus, it is an inexpensive gift too.
Texas Scented Candle
Bluebonnet Sun Catcher
Bluebonnets are the state flower of Texas. This gorgeous sun catcher is a sweet gift that is sure to brighten anyone's day who receives it.
Texas Pecan Coffee
Eating and drinking pecans are the Texas way of life! This coffee is flavored with real pecan pieces and is locally grown right in Texas.
Houston-Opoly
All things Houston are celebrated with this game that is a fun spin on traditional Monopoly. Get some laughs and enjoy playing a few games.
Big Red
This delicious soft drink was first invented in 1937, and it is a household staple in Texas. Known for its bright red coloring, everyone needs to try this drink.
Wall Art
There isn't anything more stunning than a Texas sunset. This wall art perfectly shows you the beauty in the sky.
Texas Chewie Pecan Praline
These chewy treats have been made in Texas since 1885! They are terrific for a sweet dessert or an afternoon snack. Any Texan is sure to love having some of these.
Barbecue Sauce
Texas is well known for its mouthwatering barbecue. This set includes three of Texas' most famous sauces. You can enjoy each one at home.
Truly Texas Gift Set
Two things every good Texan loves, a delicious salsa and queso! This set comes with both scrumptious treats and is sure to put a smile on the recipients face.
Fandango
Texans have a love for this frat party movie. Put off growing up just a little bit longer with this wild and crazy movie.
Quail Hunting T-Shirt
Did you know that people in Texas love to quail hunt? This shirt is perfect for that Texas quail hunter in your life! Plus, you are sure to get a laugh out of the person who receives this.
Dallas Cowboys Duffle Bag
Everyone needs a good duffle bag or two! This Dallas Cowboy themed bag is fantastic for any football fanatic. Made of high-quality materials, so it is built to last.
Jam Gift Set
Each set comes with four succulent flavors, blueberry bourbon, banana rum, peachy sriracha, and raspberry. Tastes great and looks cool too.
Jewelry Dish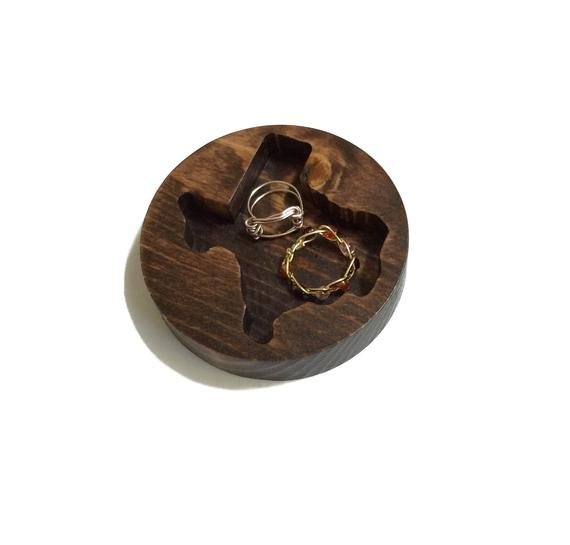 Texas shaped jewelry dish is an ideal place for keeping your jewelry at the end of the day. This handmade item is made of pine wood.
Cutting Board
This cutting board has all the big cities and has been laser engraved. Anyone who receives this will be proud of this gift!
Travel Blanket
Anyone who lives in Texas knows that it is a huge state, so if you want to go anywhere you spend a lot of time in the vehicle. This travel blanket is perfect for long car rides.
Friendship Block
The state motto in Texas is "Friendship." This wooden block fits exactly what Texas is all about. Give this gift to one of your Texan friends.
When you look at these gifts that only make sense if you're from Texas, which one are you most excited about?