Mother's Day is a day to celebrate mom. It can be a difficult day when your mother is no longer with us, however that doesn't mean you wont want to celebrate and pay homage to mom's memory. Showing how much you will always love her and will always garish your time is such a sentimental and emotional journey. Finding the right gift on this special day can be eased by checking out out list of Mother's Day Gifts for Cemetery/Grave Decorations.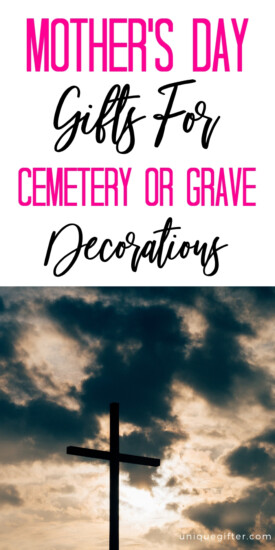 Heartfelt Mother's Day Gifts For a Cemetery/Grave Decoration
Even if your mom isn't here, she is still a special person. Decorating her grave on Mother's Day is a meaningful way to remember her beauty and spirit.
Mom would most certainly be proud of the thought and care that went into celebrating her love and dedication to her family. A beautiful piece of grave décor is a sweet gift that the entire family could appreciate.