Disclosure of Material Connection: Some of the links in this post may be "affiliate links." This means if you click on the link and purchase an item, I will receive an affiliate commission. Disclosure in accordance with the Federal Trade Commission's 16 CFR, Part 255. This site is a participant in the Amazon Services LLC Associates Program, an affiliate advertising program designed to provide a means for sites to earn advertising fees by advertising and linking to Amazon.
Valentine's Day isn't just a romantic holiday for the ladies anymore. Anyone who's been in a relationship for a while knows that this holiday is for the fellas too! After dinner, tell him you got dessert covered and then bring out some of these sexy Valentine's Day gift ideas for men. He'll love them, and so will you!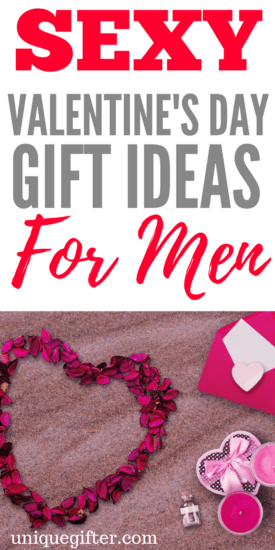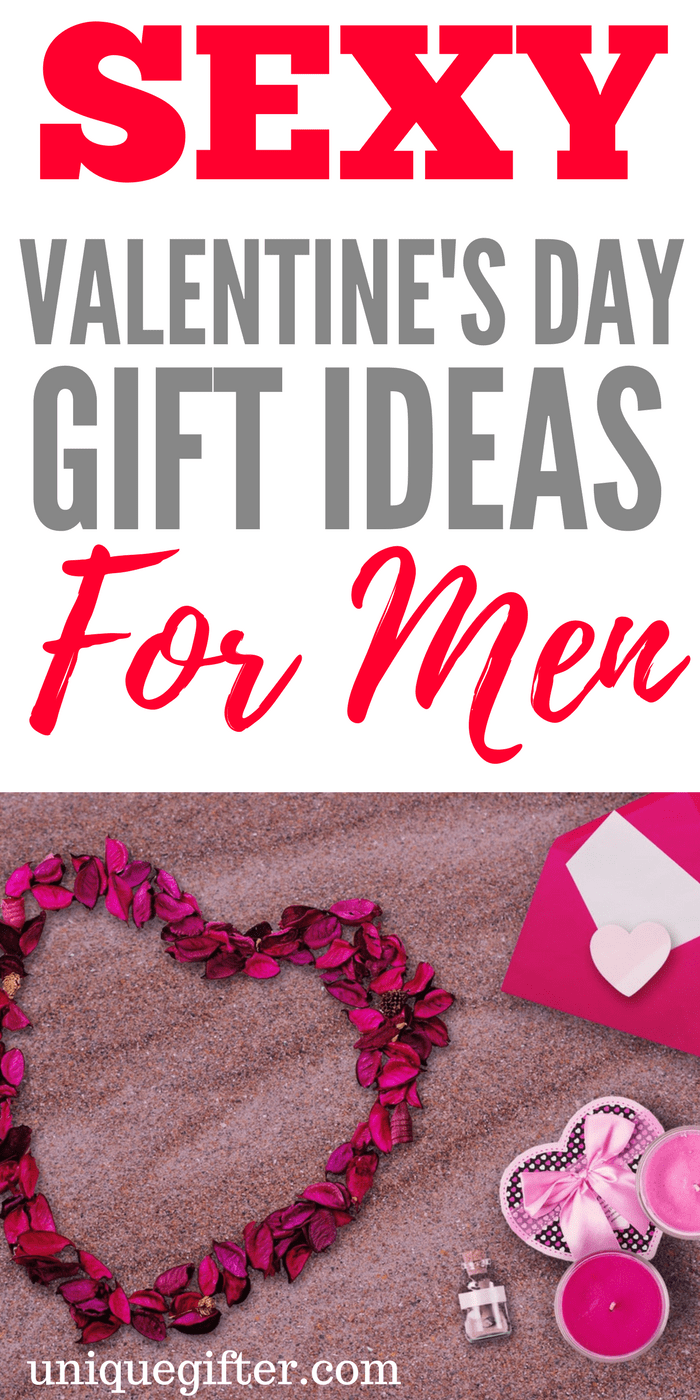 So what are some sexy valentine's day gift ideas for men? Glad you asked! 
Sealed Seductions
Each one of these 30 sealed envelopes contains a sexy seduction for you to try out as a couple. The good kind of surprise sex!
Massage Oil
It wouldn't be a sexy gift list without massage oil. Give him a sensual massage that definitely won't turn into anything else. Perfect for honeymoon baskets too. 
Sweaty Mess Book
Bored in the bedroom? This book of 50 kinky sex games to spice up your vanilla sex life.
Sexy Lingerie
One of the best gifts you can give him is yourself. No, really. You'll be irresistible if you walk into the bedroom wearing something like this. And no, it doesn't matter if your body isn't perfect, trust me.
Sex Around the House Game
Don't restrict your sex-life to the bedroom with this sexy board game. There's something kinky about doing "it" in new places.
Wooden Block Signs
After you play the sex board game, have him unwrap these decorative wooden blocks. Oops, they're not exactly your grandmother's style after all. Yup, this one too.
Melting Chocolate
Come on, you know what this is for… Fondue! Actually, fondue can be sexy, but drizzling melted chocolate over your lover's naked body is even sexier.
Massager
A good quality electric back massager will make him feel amazing. This massager happens to be well known for other kinds of massages, though.
Love Cuffs
This isn't just a gift, it's an implication of the night you're going to have together. Now the big question: who's going to tie up who?
Collar Stays
Give him this little reminder of your love when he's at work or out somewhere special.
Cookie Cutter
Drop unsubtle hints by baking him a batch of these sexy cookies for Valentine's Day
Prostate Massager for Men
Don't leave men out of the fun when it comes to playing with toys! This prostate massager also is remote controller from up to 12 meters for a truly sexy Valentine's Day experience. 
Thanks for all the… Mug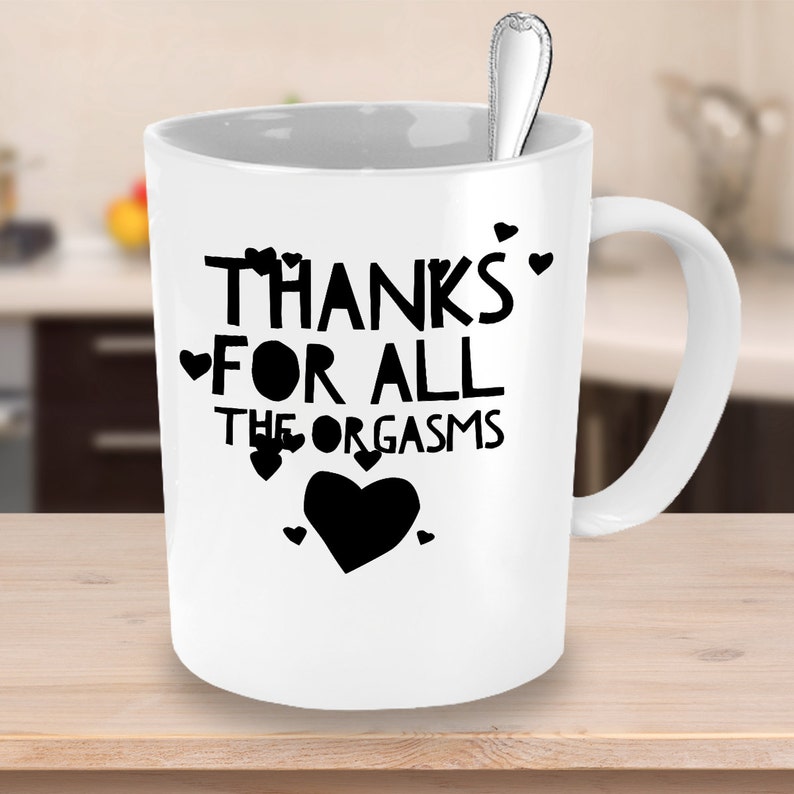 Sometimes it's nice to appreciate your man for what he does. This mug says it all: Thanks for all the orgasms.
Candle
This customized candle set will put a fire in his heart. Sorry. At any rate, it makes sexy time just a little bit romantic.
Kama Sutra for Beginners
Give him this classic book for Valentine's Day to spice up your love life. This edition of Kama Sutra is for beginners, so you're bound to find some new, fun positions to try. And if you're looking for more ideas to deepen your connection, check out our list here. 
Kinky Truth or Dare
If you're feeling more playful than passionate these kinky truth or dare pick-a-sticks are just the gift you need to give. Each one has a racy truth on one side or kinky dare on the other for a fun, intimate time with your man.
Nice Underwear
Help him feel mature and sexy by gifting a nice pair of underwear. These ones come in a fancy box, too, so they look amazing to give.
Vintage Erotic Poster
If your guy prefers more artsy things, these real vintage prints are the perfect gift. Frame them up for a classy art piece.
Your Name Undies
This custom pair of underwear is definitely going to make him smile when he sees it on you. Put his name on and show him (and probably no one else) who you(r butt) belongs to.
Sex Adventurous Card Game
If the guy in your life is more of a card game person, try this sexy variation. There are 3 different games to play besides just exploring what's on the cards.
Intimate Ring With Vibrator
This intimate ring will add a little bit of spice (and buzz) to your Valentine's Day evening. The vibration function means it feels even better for both of you! 
Card
It wouldn't be Valentine's Day without a card, so get him something that really comes from the heart.
Guys really aren't that hard to shop for on Valentine's Day. Let's be honest, time with you is all truly wants, and these gifts will help make that time a bit spicier. Have fun!