Disclosure of Material Connection: Some of the links in this post may be "affiliate links." This means if you click on the link and purchase an item, I will receive an affiliate commission. Disclosure in accordance with the Federal Trade Commission's 16 CFR, Part 255. This site is a participant in the Amazon Services LLC Associates Program, an affiliate advertising program designed to provide a means for sites to earn advertising fees by advertising and linking to Amazon.
Father's Day is coming up soon and you're at a loss for what to get that special dad in your life. If he is a runner, then he will absolutely love something to do with running. So, what in the world can you get him? Running is likely fun, yet a challenge to him, so you most likely want to get him something that will motivate him to keep pushing! Here are a few ideas:

Father's Day Gifts for Runners
Father's Day is Just Around the Corner!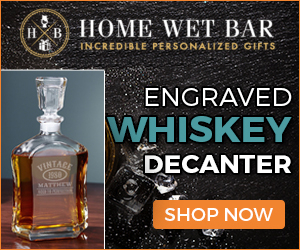 "Dad" Keychain with Running Shoe Charm
A "Dad" keychain with a running shoe charm will be the perfect way that he stands out as a runner wherever he takes his keys.
"Father & Runner" Race Bib Holder
He is both a father and a runner, and is proud of being both. He needs a place to keep his race bibs and celebrate his wins. This race bib holder is the perfect place to do that!
"Future running buddy" Baby Bodysuit
The runner father in your life is waiting for that little baby of his to be his running buddy once they are old enough.
Personalized Framed Runner Word Art Cloud
Personalize this framed runner word art cloud with words like father, runner, race, marathon, loving, kind, and whatever other adjectives that describe him to make it extra special.
"One bad runner dad" Shoelace Running Charm
No one measures up to him, and one or two of these shoelace running charms will let everyone know that.
"Will run for beer" Shirt
Perhaps your runner dad runs so that he can drink more beer? Then this is the shirt to give him for Father's Day!
"Celebrate every mile" Race Medal Hanger and Race Bib Holder
He should celebrate every mile, every little achievement. He can keep his race medals and bibs all in the same place with this hanger and holder.
Clay Marathon Runner Bobble Head Made from Photo
What could possibly be better than a clay marathon runner bobble head that looks like him? He will likely chuckle at how much it resembles him, and cherish it forever.
Runner Cufflinks
These runner cufflinks will go perfectly with his outfit when he has to dress up.
"I run because walking is easy" Shirt
Walking is easier than running, that's for sure!
Triathlon Keychain Personalized with Initial
If he isn't just a runner, and also swims and bikes, then this triathlon keychain personalized with his initial will be his favorite accessory.
Custom Stainless Steel Water Bottle
You can put any word, name, or phrase on this custom stainless steel water bottle to help him stay hydrated!
Running Man and "13.1" Socks
If your runner dad has completed a half marathon, then he needs these socks!
"My dad runs faster than your dad" Baby Bodysuit
The runner dad in your life prides himself on running fast. Whether he is faster than other dads is beside the point, but his baby sure wants to brag about him!
"All I care about is running and like maybe 3 people" Running Cap
If it's just you and his two kids, he truly only cares about you three and his running the most. Plus, this running cap will keep the sun out of his eyes while he runs.
"I love my dad. He trains hard to reach his goals & never gives up. He makes me proud." Coffee Mug
Every kid who has a hard working dad looks up to them. Remind him with this runner mug!
"Run Daddy Run" Race Medal Holder
He's a running daddy, how motivational would this race medal holder be for him to keep getting those medals?
"Warrior" Running Charm
He is truly a warrior. He pushes through pain and discomfort to run, and to work hard for his family.
"0.0 Somebody's got to watch the kids" Shirt
For those days that he doesn't feel like getting out for a run, this shirt says it all!
"Keep calm and keep running" Coffee Mug
Running keeps him calm and helps him work through whatever stress, frustration, and anger he may have.
Running is a sport in and of itself, even if he isn't competing with anyone but himself. Show him you have noticed how hard he has been working with his running goals with the perfect present for Father's Day this year.