So, Mother's Day is rolling around and… You're broke. That's no excuse! Mom is important and by golly, you're going to buy that woman a gift. Here's some affordable ideas for Mother's day gifts that are under $5 so you can show mom you care.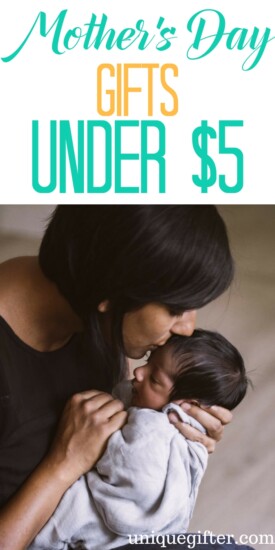 Creative Gifts For Mother's Day That Cost Under $5
When shopping for Mother's day gifts under $5 don't worry about the price tag! It's the thought that counts – and these gifts are thoughtful ideas moms will love.