Your new husband is taking the plunge into a new job and you want to get the perfect gift ideas so he'll feel loved and supported. These gift ideas will send him off on the right foot, ready to conquer office politics and steep learning curves. Let your husband you know they are their biggest cheerleader and give them a gift to put a smile on their face.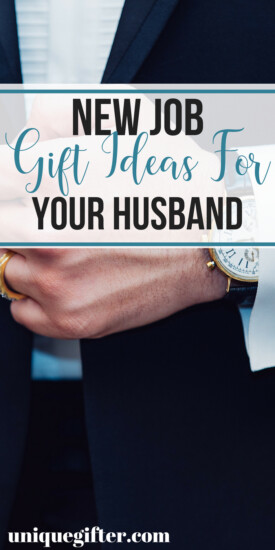 Encouraging and Fun New Job Gift Ideas for Your Husband
Help your husband feel like he's really moving into a new chapter by celebrating his new job with a gift. These ideas are both fun and thoughtful, but also practical enough that he'll be able to use many of them at work. Win-win!
Congratulate your husband on his new job with these gift ideas!