Godmothers play a very important role in their godchildren's lives, and it is not a role that should be overlooked. If you or your children are considering treating Godmommy to a nice little treat this Mother's Day, you will definitely want to check out this list of Mother's Day Gifts for Godmothers. Let the Godmother know that she is cared for and loved for with these fun Mother's Day Gifts.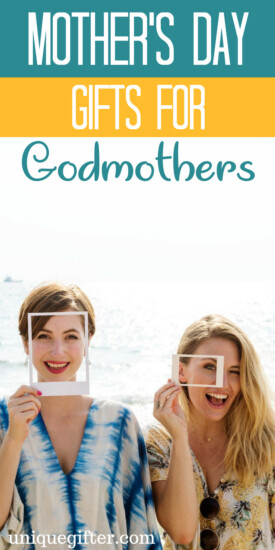 Special Mother's Day Gifts for Godmothers
Whether she's a fairy Godmother, one for religious reasons, or just a special part of your life these Mother's Day gifts are a perfect way to celebrate your special bond together. Some are meant to be given from adults to their Godmothers, others are great gift ideas for your baby's Godmother.
The Godmother in your life is sure to appreciate the love and thought that went into selecting the perfect Mother's Day gift for her. A unique and heartfelt gift will most definitely make this a Mother's Day to remember.