Disclosure of Material Connection: Some of the links in this post may be "affiliate links." This means if you click on the link and purchase an item, I will receive an affiliate commission. Disclosure in accordance with the Federal Trade Commission's 16 CFR, Part 255. This site is a participant in the Amazon Services LLC Associates Program, an affiliate advertising program designed to provide a means for sites to earn advertising fees by advertising and linking to Amazon.
Your Boy Scout leader works hard to make sure that your son learns everything they can about adventure, survival, team building, honor, and so much more. They spend long volunteer hours coming up with the perfect camping trip or the best lessons. It's important to remember to thank them for all of their hard work. Don't know what the best thank you gifts for Boy Scout Leaders are? Don't worry, we have you covered. And if you are looking for a gift for a Girl Scout Leader, we got you covered there too!

For The Leader In Your Life
Here are 20 thank you gift ideas for a Boy Scout Leader.
Seek Adventure Vinyl Sticker
A vinyl sticker reminding your boy scout leader and everyone who reads it that life is an adventure, if you choose it to be. Go out and find it!
Campfire Nights Mug
Buy Now
Sitting under a campfire, drinking hot cocoa, singing songs and telling stories… Those are the best parts of camping. This mug sums up the greatest parts of camping AND it can go camping too! If you are looking for more camp lover ideas, we've got you covered.
Wild Bear Woods T-Shirt
This t-shirt looks great, feels great, and pays homage to the great outdoors.
Volunteer Vintage Scrabble Tile Token
This is a cool piece. It is a small old scrabble tile that has the definition of "volunteer" printed on it. It would be a cool little token of your gratitude.
Vintage Red Thermos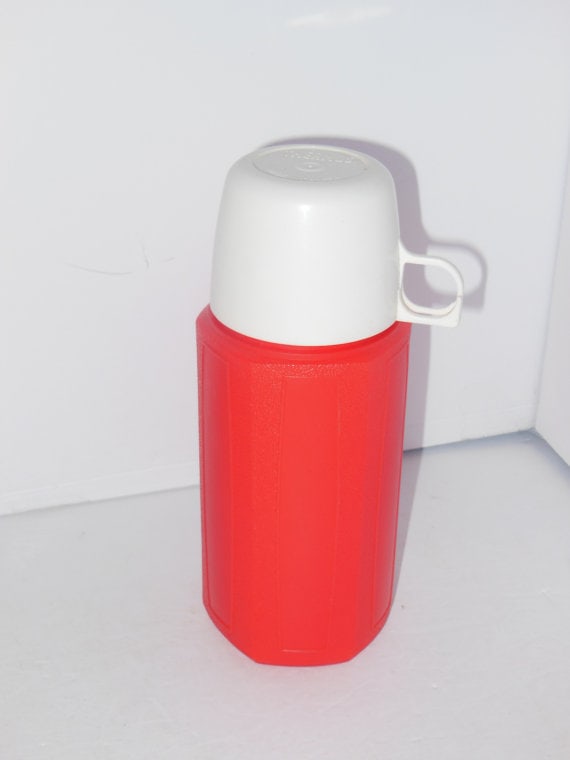 What a blast from the past! This vintage red thermos will remind them of camping in years past, while still keeping their drinks nice and warm.
Water Resistant Travel Backpack
Do they already have a travel backpack? As a boy scout leader, they probably do. However, having a few extra on-hand for those times when multiple backpacks are required is a great plus. Check out this water resistant one.
Naptime Bear Figurine
This figurine is simply adorable and fits right into the boy scouts/cub scouts theme of bears. Perfect!
Boy Scouts Black Baseball Cap
Give him something super relevant to him and what he does for him. Give him this baseball cap with the Boy Scouts logo right on it.
Lindor Chocolate Truffles
Everyone loves some delicious chocolates, right? These are smaller, individually wrapped, and can fit almost everywhere. Plus, they taste great! They are the perfect chocolate snack.
Retro Cover Scrapbook
Preserving memories is important. Take some photos of all of the great times you've had with the boy scouts and put them in a photo album as a present. It will go a long way!
The Big Book of Team Building Games
Sometimes, you just need an on-the-spot team building game. Help he be even more prepared than he already has to be with this book of team building games.
Complete National Parks of the United States
Does your boy scout leader have a travel itch? Do they love looking at gorgeous graphics and adventuring through amazing forests and swimming in gorgeous bodies of water? Then this travel guide is for them.
Koffee Kult Dark Roast Coffee
Who doesn't need a pick-me-up in the morning? This dark roast coffee is absolutely delicious and perfect to sip during boy scout meetings.
Up
A quick Disney classic, this movie is beautiful and great for the whole family. It also features a character who is similar to a boy scout.
Brother Bear
Another Disney classic, Brother Bear reminds everyone about the importance of family, kindness, and loving nature.
Green Soft Cooler
Carry lunches, dinners, camping perishables, or cold beverages with this nifty soft cooler. The color is great too!
SoundWorks BlueTooth Speaker
Music just makes everything better. This Bluetooth speaker is great for sharing your music taste with those around you and in your home.
Mad Libs on the Road (
Does he have a long road trip ahead of him with kids or teens? Keep everyone in the car entertained for hours with this hilarious classic car game.
Nostalgia Bucket Ice Cream Maker
The best way to step up your ice cream game is to make it yourself. With this ice cream maker, your favorite boy scout leader can mix all kinds of new delicious treats.
Ice Cream Dessert Bowls
You know, to go with the awesome vintage ice cream maker. Or to be used separate, these ice cream bowls are great for parties or family gathering.
Those were 20 gift ideas for a boy scout leader. Leave your favorite ideas in the comments below and if you choose to get any of these, be sure to let us know! We are @ugifter on Twitter and @uniquegifter on Instagram.