Disclosure of Material Connection: Some of the links in this post may be "affiliate links." This means if you click on the link and purchase an item, I will receive an affiliate commission. Disclosure in accordance with the Federal Trade Commission's 16 CFR, Part 255. This site is a participant in the Amazon Services LLC Associates Program, an affiliate advertising program designed to provide a means for sites to earn advertising fees by advertising and linking to Amazon.
Becoming an Eagle Scout is a serious achievement in a young person's life. If they've received the honor of becoming an Eagle Scout, their dedication to the Boy Scouts of America is obvious.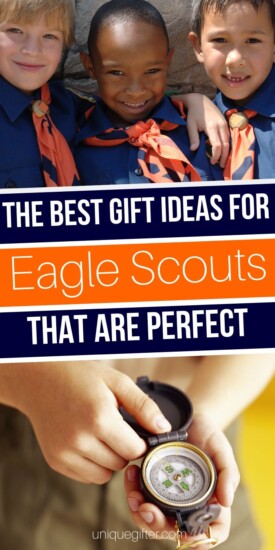 Best Gifts for Eagle Scouts
One of these gifts would be an amazing way to commemorate their scouting experience.
Engraved Scout Knife 3-1/4″ blade
These customizable knives come with a spear blade, bottle opener, and can opener. a 4″x 6″ reproduction of Norman Rockwell's famous 1943 painting "On My Honor," and are gift boxed – easiest idea ever!
Officially Licensed Eagle Scout Hoodie
Buy Now
Enough said – an Eagle Scout hoodie for the young person who has become an Eagle Scout.
BSA Licensed – Eagle Scout Alder Plaque – 8″ x 10″ or 9″ x 12″
This wooden plaque is a beautiful way to commemorate receiving the Boy Scouts' highest achievement. Customize it for your Eagle Scout.
Eagle Scout Popsocket – PopSockets Grip and Stand for Phones and Tablets
Buy Now
What Eagle Scout doesn't have a phone or tablet these days? Gift them a Pop Socket so they can display their achievement wherever they go.
Scout Eagle Small Memory Box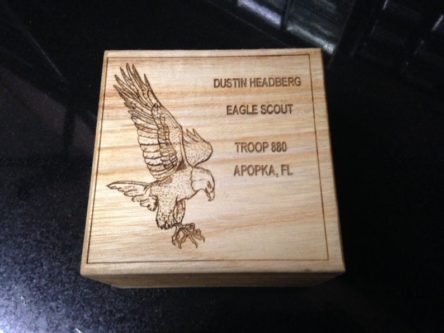 Customize this with your scout's specific details and give them a keepsake box for holding medals and other scouting memorabilia.
Eagle Head Tie Bar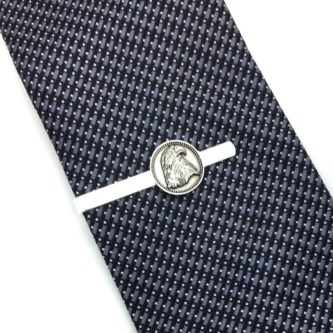 Help your Eagle Scout show off their achievement with this tie bar. Perfect for wearing on any occasion where a tie is required.
BSA Licensed-Eagle Scout Leatherette Key Chain – Tan – Oval
An excellent way to carry a simple reminder of an Eagle Scout's accomplishments.
2010 P Boy Scouts Centennial Silver Dollar Commemorative Uncirculated US Mint
Buy Now
This commemorative coin is a unique gift option for Eagle Scouts or anyone celebrating a long career in scouting.
Eagle Scout Dream Catcher
A simple and customized wall hanging to commemorate this awesome achievement.
I'm an Eagle Scout What's Your Superpower?: Lined Notebook
Buy Now
This simple notebook would be a great gift for a recent Eagle Scout. Either use it with another gift or perhaps have other members and leaders of their troop write congratulatory notes inside!
Eagle Scout™ Walking/Hiking Sticks

One of the most customized gifts you could get for an Eagle Scout. This stick includes a grip, compass, and their name, council and troop information.
Boy Scouts Poster
This print is perfect for any Boy Scout, but would probably have some special meaning to Eagle Scout.
Eagle Scout Personalized Night Light
These unique lights are created with the BSA logo and the scout's name! Fun for bedrooms, dorms, or offices!
Fastasticdeals Eagle Scout Purple 4″ x 18″ Aluminum Metal Novelty Street Sign
Buy Now
A decor gift that is great for an Eagle Scout's room or office! Plus, it's rustproof, waterproof and weather-resistant if they want to hang it outside!
Keep Calm and Trek On Philmont T-Shirt
If they're an Eagle Scout, they'll understand.
Boy Scouts Kurt Adler Glass Logo Ornament
Buy Now
A glass ornament for a recent or long-term Eagle Scout. Great for the holidays or to celebrate a recent achievement.
The Bald Eagle – Our National Emblem – Vintage Print by Bob Hines
This vintage print from the United States Department of the Interior would make a wonderful framed gift for any Eagle Scout.
BOOK: Legacy of Honor: The Values and Influence of America's Eagle Scouts
Buy Now
A hardcover copy of this book is just what a new Eagle Scout needs! They can read about the success and leadership of other Eagle Scouts – representing only the top 4% of the scouting community.
Your Eagle Scout has a lot to celebrate when they reach this rank in scouting. Anything that commemorates their scouting career or supports their Eagle Scout service project or community is sure to be appreciated!