Disclosure of Material Connection: Some of the links in this post may be "affiliate links." This means if you click on the link and purchase an item, I will receive an affiliate commission. Disclosure in accordance with the Federal Trade Commission's 16 CFR, Part 255. This site is a participant in the Amazon Services LLC Associates Program, an affiliate advertising program designed to provide a means for sites to earn advertising fees by advertising and linking to Amazon.
All of these thoughtful thank you gifts for PhD advisor will mean so much. Your PhD advisor has helped you through the process, even if sometimes the "help" didn't feel so helpful! Now is an excellent time to get them a thank you gift to show how much you appreciate their guidance and mentoring! There are so many awesome gifts to choose from!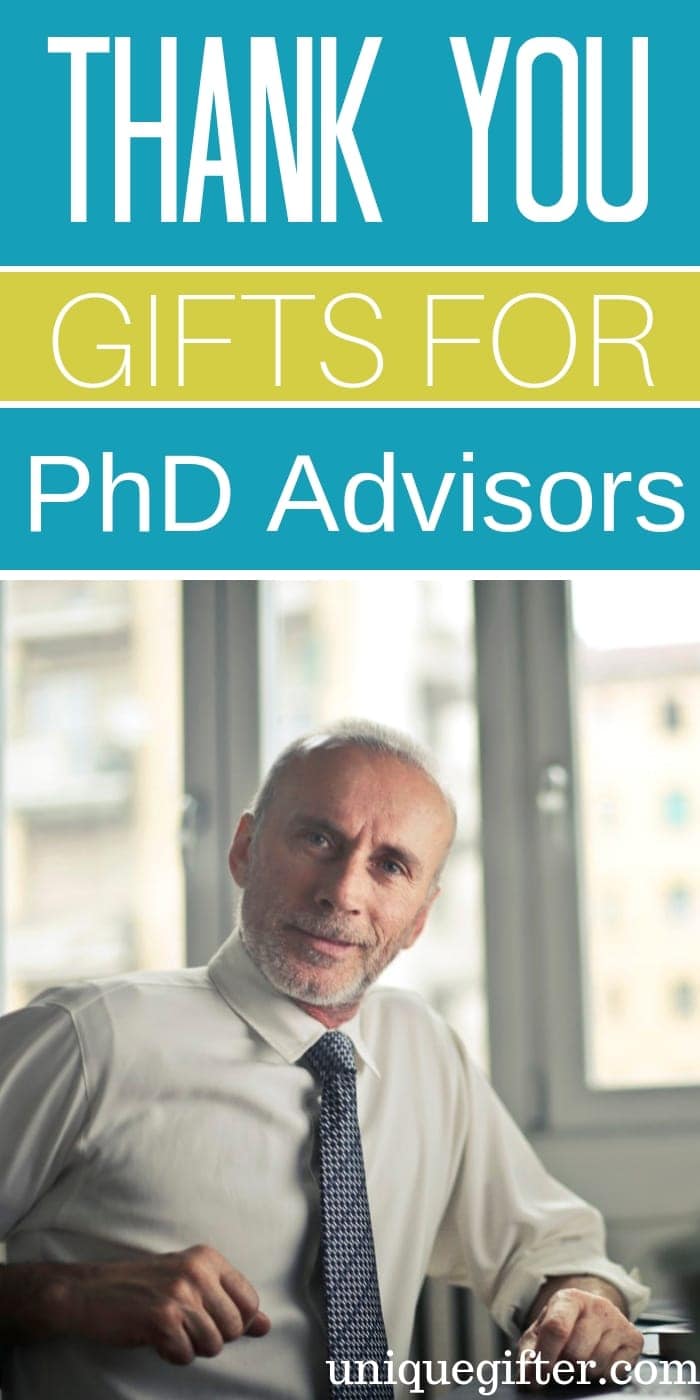 Awesome Thank You Gifts For PhD Advisor
Any PhD advisor would love these terrific gifts! 
"Thank you for helping me grow" Tree Necklace with Birthstone
Thank you, PhD advisor, for helping you grow into the fantastic PhD you have become with this tree necklace, and you can even personalize it with their birthstone!
"Yoda best mentor" Mug
If they love Star Wars, they will really enjoy this "Yoda best mentor" mug to drink their morning coffee from each day.
"The greatest gift you can give someone is your time" Art Collage
They gave you the greatest gift they could ever give: their time!
"A lot of people have gone further than they thought they could because someone else thought they could" Notebook
Because of your PhD advisor, you have gotten a lot further than you thought you could on your own!
"This is what an AWESOME mentor looks like" Shirt
They are the epitome of an excellent mentor, and now they can let everyone know, everywhere they go, with this shirt.
"You make a difference" Keychain
Remind them that through all of the complaining you did and the frustration they might have felt, they have continuously made a difference in your PhD journey.
"If your dreams don't scare you, they aren't big enough. -Richard Branson" Print
If this is something your PhD advisor told you all the time, that you need to set dreams that scare you, then they need this print. You can print it up, put it in a frame, and give it to them to hang up on their office wall.
Inspiration Soy Candle
Help them feel more inspired with an "Inspiration" soy candle.
"Soul Model" Mug
They are not just a role model; they are a "Soul" model!
"Good vibes only" Air Plant
A great reminder to them to stay positive, and to have a plant that has minimal requirements in their office.
"As iron sharpens iron, so one person sharpens another. Proverbs 27:17." in Float Frame
If they are a person of faith, this verse really describes what they have done for you and so many others in their PhD journeys.
Personalized Wooden Pen
When nothing feels like the "right" gift, perhaps a personalized wooden pen will!
"Mentoring is kind of my thing" Tumbler
Their thing as an advisor is to mentor, teach, and guide. Perfect gift for Phd advisor! 
"Challenge, inspire, motivate" Christmas Ornament
If you are getting them a thank you gift close to Christmas; this ornament makes for a great gift.
Tree of Life Earrings
This beautiful tree of life earrings will remind them that the work they do is priceless and helps so many people grow.
"Education is the most powerful weapon which you can use to change the world. -Nelson Mandala" Print
Education is a powerful weapon; the more we are educated and use that education, the better the world will be.
"Beautiful minds inspire others" Necklace
Beautiful minds, especially like the one inside your PhD advisor's head, inspire others.
Funny Wood Bookmark
For the bookworm PhD advisor, this funny wood bookmark will inspire them to continue reading, even when things get chaotic.
"Don't make me use my PhD voice" Shirt
You never want them to use their PhD voice, whether they are your advisor or not. It is too intense!
"Consultant, advisor, specialist, mentor, confidant, partner, helper" Mug
They were more than an advisor to you; they were also a consultant, mentor, confidant, and helper!
Your PhD advisor will appreciate any gift you choose to give them as a thank you, especially one that will make them smile and feel inspired to keep advising others after you.