Your pet sitter is a wonderful person. They take care of all of your pet's needs while you are away. You want to thank them, but don't know what to get them. We at Unique Gifter have you covered. Here are 20 thank you gift ideas for your pet sitter.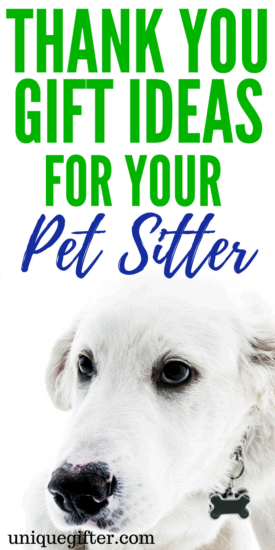 Gifts to Say Thank You to Your Pet Sitter
Your pet sitter is an important part of your family: they care for your fur babies or other pets! Give them something special to show how much you value being able to go to work or on holidays stress-free knowing your pets are in good hands.
These thank you gift ideas are a nice way to show your pet sitter how much you appreciate them. Not only can you gift them when they actually do the pet sitting, but also for holidays too!