Disclosure of Material Connection: Some of the links in this post may be "affiliate links." This means if you click on the link and purchase an item, I will receive an affiliate commission. Disclosure in accordance with the Federal Trade Commission's 16 CFR, Part 255. This site is a participant in the Amazon Services LLC Associates Program, an affiliate advertising program designed to provide a means for sites to earn advertising fees by advertising and linking to Amazon.
Making a special breakfast is a great way to celebrate. Whether you're whipping up a special treat for your friend's birthday or making a fun St. Patrick's Day breakfast, you can't go wrong with rainbow pancakes. These delicious pancakes may look time-consuming and complicated, but I have a secret for you – they couldn't be easier to make!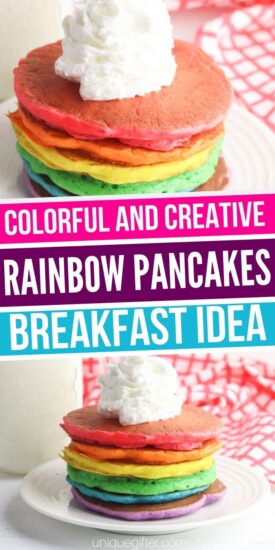 Can I Make Rainbow Pancakes with a Mix?
The secret to making these adorable pancakes as quickly and easily as possible is to use a premade pancake mix. On top of being delicious, pancakes made from a mix cut out a ton of time from your prep work. That means you can use that extra time to turn regular pancakes into beautiful rainbow pancakes!
To make rainbow pancakes using a package pancake mix, you'll need your favorite mix, along with all the ingredients needed to prepare the pancakes. Check the back of the pancake mix box to see what you need, then gather your supplies and mix up the pancake batter according to the package instructions.
Before you pour the batter onto your hot griddle or pan, keep reading to find out how to turn that plain pancake mix into rainbow pancakes.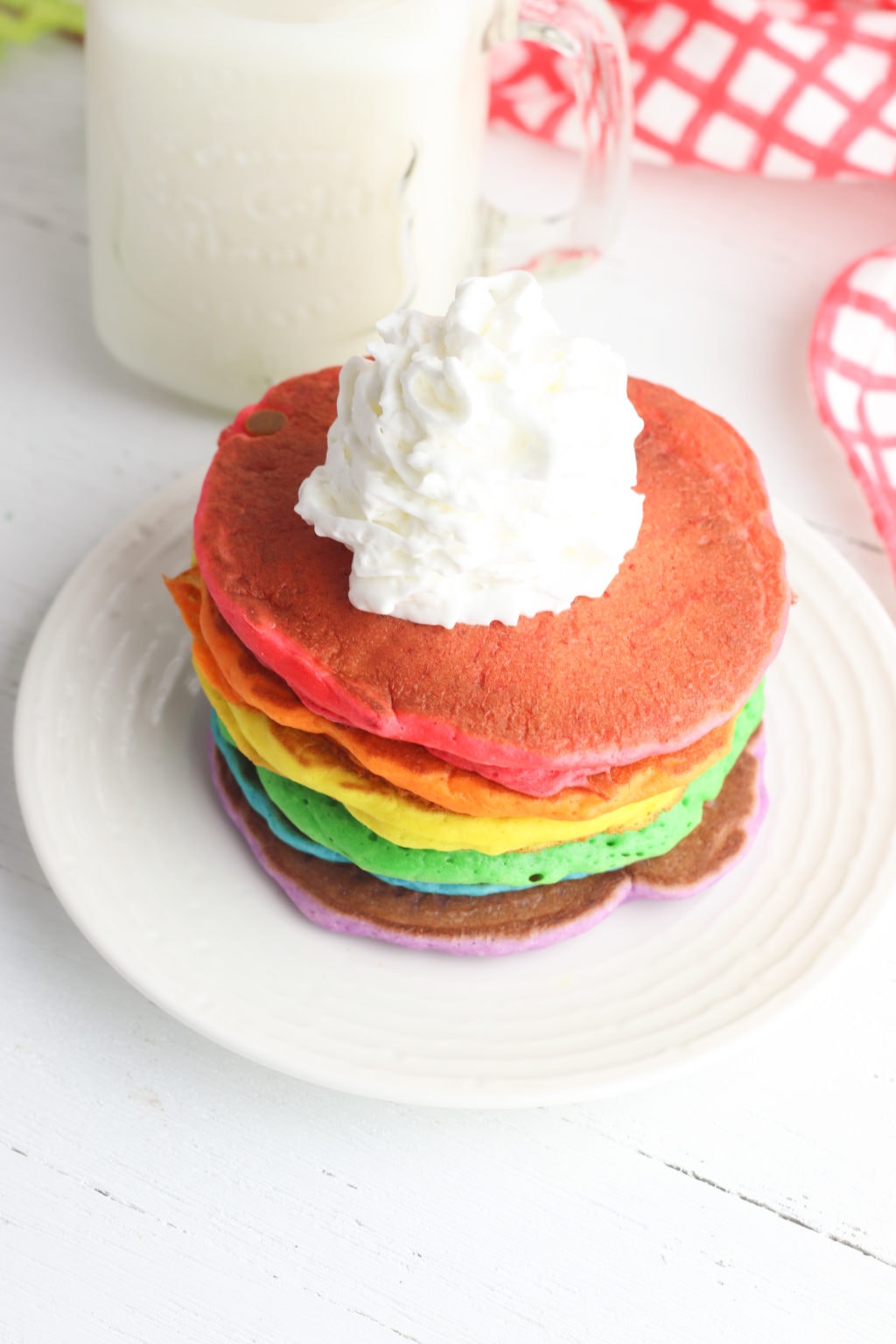 How to Make Rainbow Pancakes
On top of the traditional pancake-making ingredients, you'll need food coloring to turn your pancake batter into rainbow pancake batter. To make my pancakes, I used red, orange, yellow, green, blue, and purple food coloring. Gel food coloring is perfect for making vibrant colored pancakes, which make your stack of pancakes look amazing when they're finished cooking!
Start by separating your pancake batter evenly into six different bowls. Tint each bowl of pancake batter with a different food coloring, starting with a few drops and adding more until your desired color is reached.
Use a ¼ cup measuring cup to pour the colored batter onto a preheated griddle or skillet. Cook until the pancakes begin to bubble, then flip the pancakes and cook the other side. Continue the process until all your pancakes are cooked. The outside of the pancakes may look a little discolored, but once you cut into the treats, you'll be able to see all the beautiful colors of the rainbow! To prevent the outside of the pancakes from browning too much, cook them on a nonstick surface so you can avoid using butter or cooking spray to grease the pan.
After you have a spread of beautifully colored pancakes, it's time to make a rainbow! Stack the pancakes according to the colors of the rainbow – red, orange, yellow, green, blue, and purple.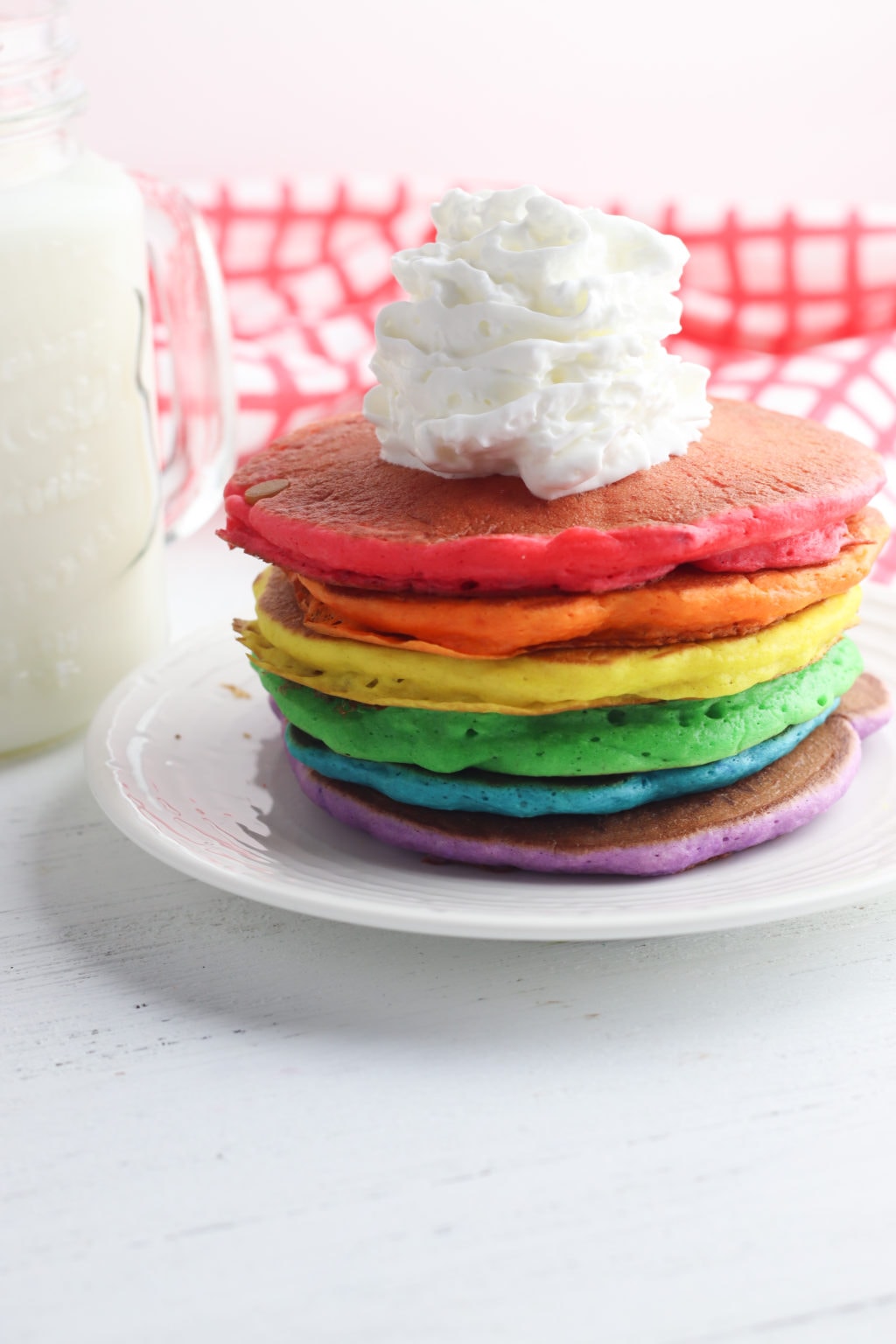 Serving Your Rainbow Pancakes
While stacking your rainbow pancakes makes a great presentation, eating plain pancakes isn't all that appetizing. Luckily, there are tons of great ways to dress up your rainbow-colored pancakes so they taste as good as they look. Here are a few ideas for serving your pretty pancakes:
Top them with whipped cream. One of my favorite toppings for pancakes is whipped cream. And this topping works even better for rainbow pancakes because it looks like a fluffy cloud on top of your rainbow!
Add some butter and maple syrup. This class pancake combination would be delicious with rainbow pancakes. Just spread a little butter on the pancakes and top them with sweet maple syrup for a classic breakfast treat.
Spoon on vanilla icing glaze. Did you know you can create an easy glaze just by melting premade icing? Simply scoop out a little bit of vanilla icing and place it in a microwave-safe bowl. Then, heat the icing in the microwave for 20 to 30 seconds. After the icing is melted, spoon it over the top of the pancakes for a sweet and festive decoration for your colorful breakfast.
Decorate with sprinkles. Who doesn't love sprinkles? Keep in the rainbow theme and add a few rainbow sprinkles to the top of your pancakes. And the best part about this topping is you can combine it with any of the other topping ideas!
Add some fresh fruit. The pancakes don't have to be the only colorful thing on the plate! Enhance the bright colors of your breakfast by topping them with some colorful fruit, like strawberries, blueberries, pineapple, oranges, or mangoes.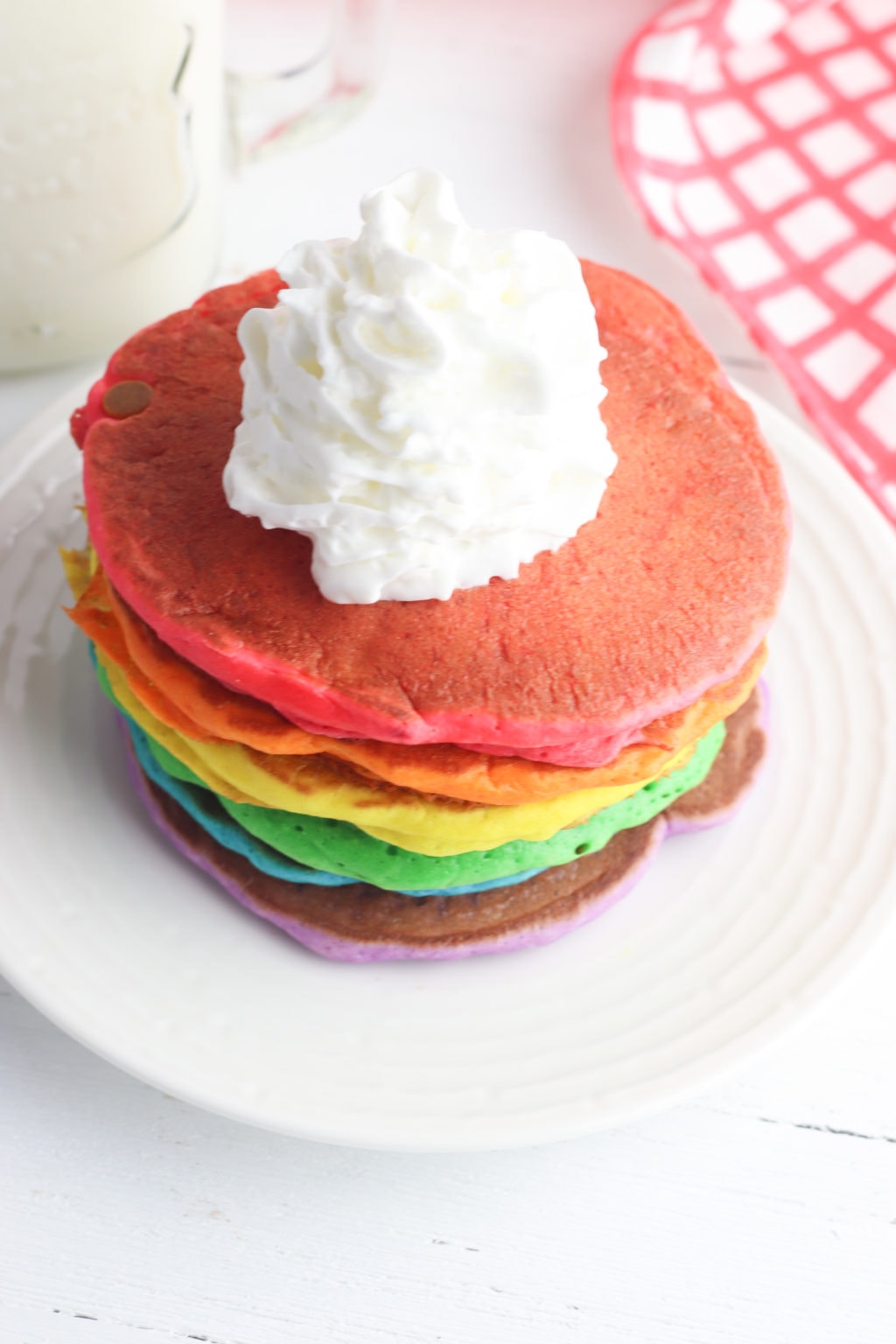 When to Serve Rainbow Pancakes
This special breakfast really does deserve a special occasion, doesn't it? If you're trying to find an excuse to make these fun pancakes, I have you covered! Here are some fun reasons to make rainbow pancakes:
Birthday breakfast. Start celebrating someone's special day by making this fun breakfast for them on their birthday.
Patrick's Day breakfast. Kick of your St. Patrick's Day celebration with some fun rainbow pancakes first thing in the morning.
Sunday brunch. Brighten up your brunch on Sunday with a stack of rainbow pancakes in place of your plain pancakes.
Breakfast for dinner. Make breakfast for dinner extra special by serving these cool pancakes along with some bacon and eggs.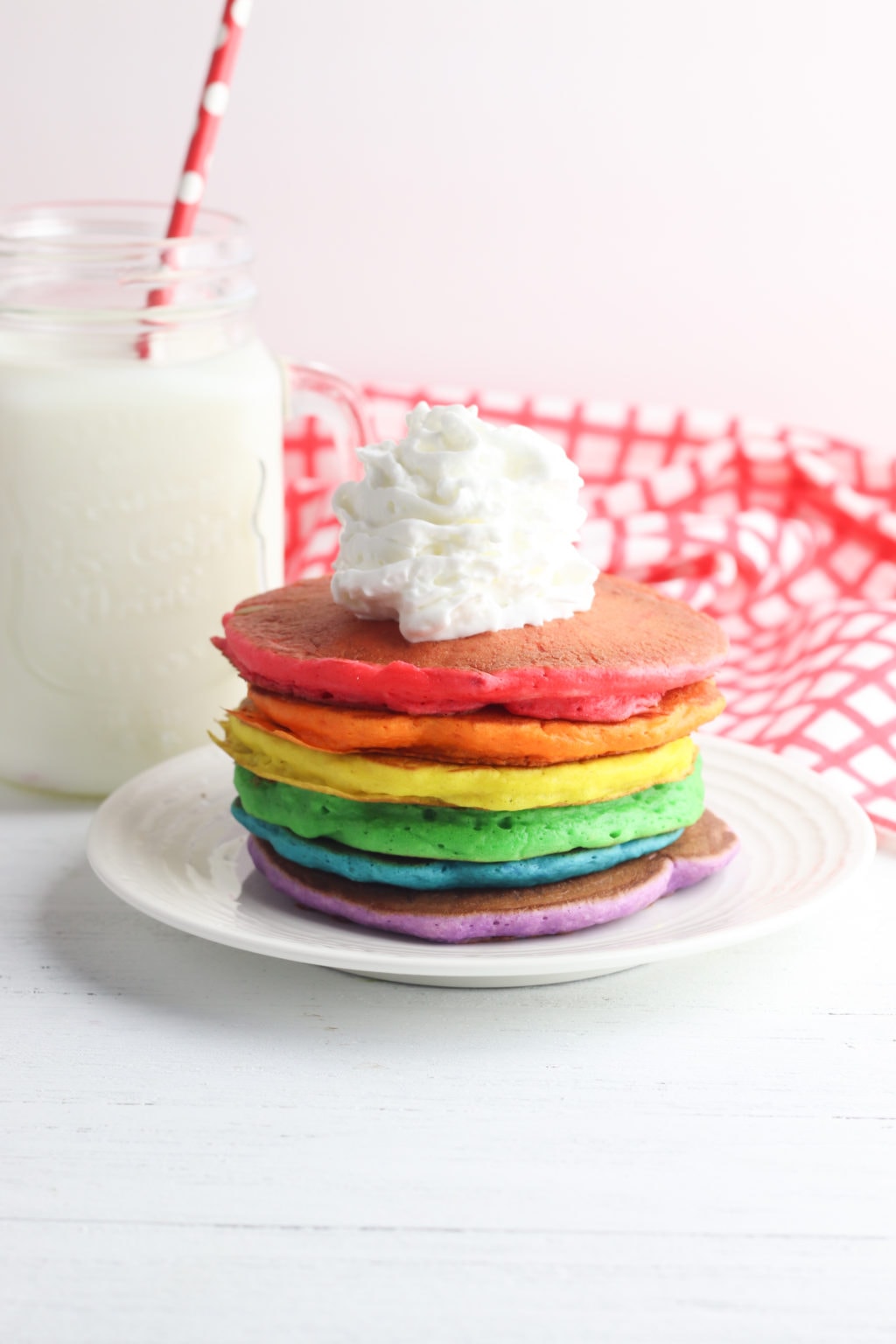 Prep time: 10 minutes
Cook time: 30 minutes
Ingredients:
Boxed pancake mix, prepared according to package instructions
Gel food coloring (red, orange, yellow, green, blue, and purple)
Icing, sprinkles, and whipped cream for topping (optional)
Instructions:
Prepare pancake mix according to package instructions for the number of servings you need. Each pancake stack will need six pancakes,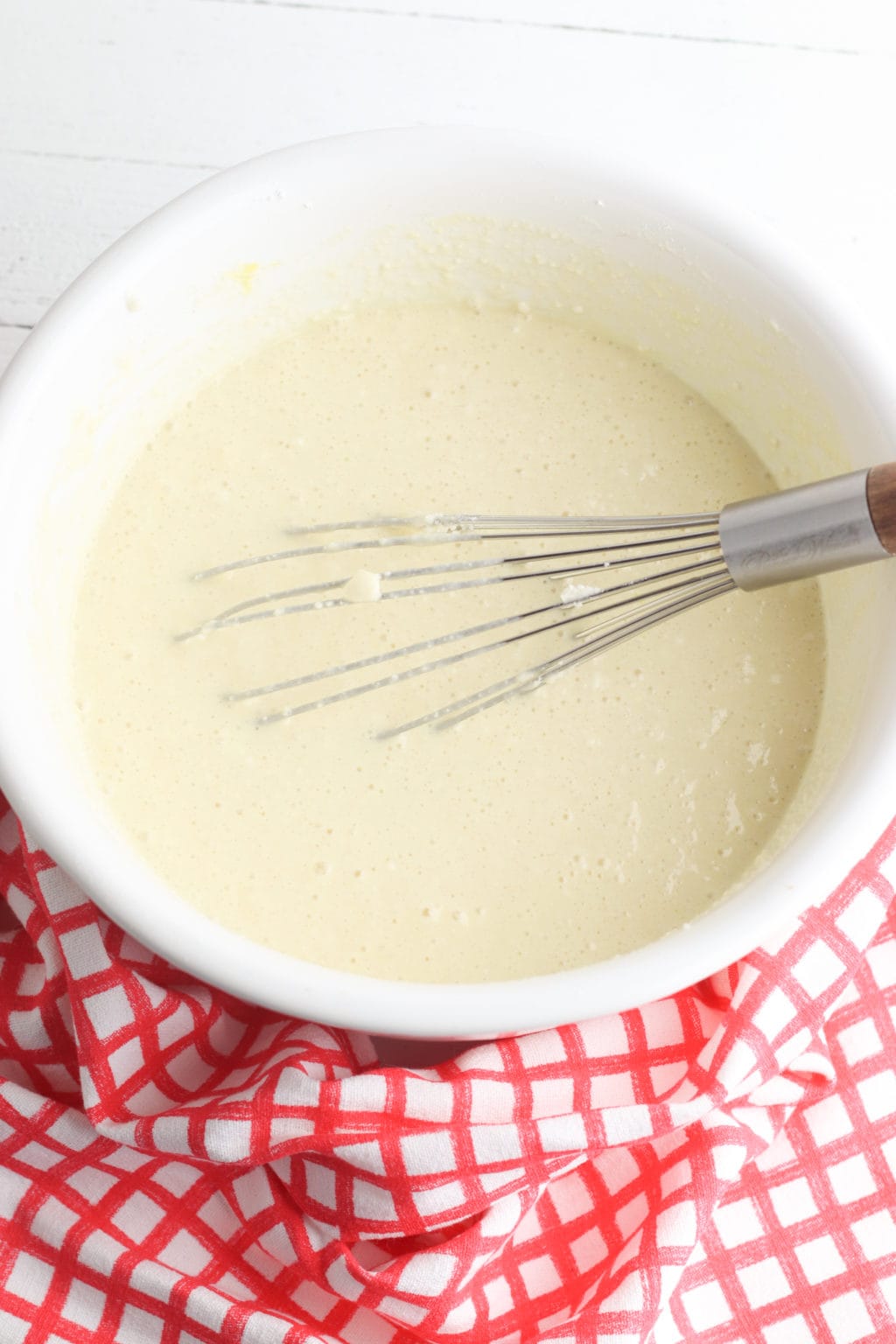 Separate the pancake batter into six small bowls. Add a different color of gel food coloring to each bowl and stir until the food coloring is thoroughly mixed into the batter.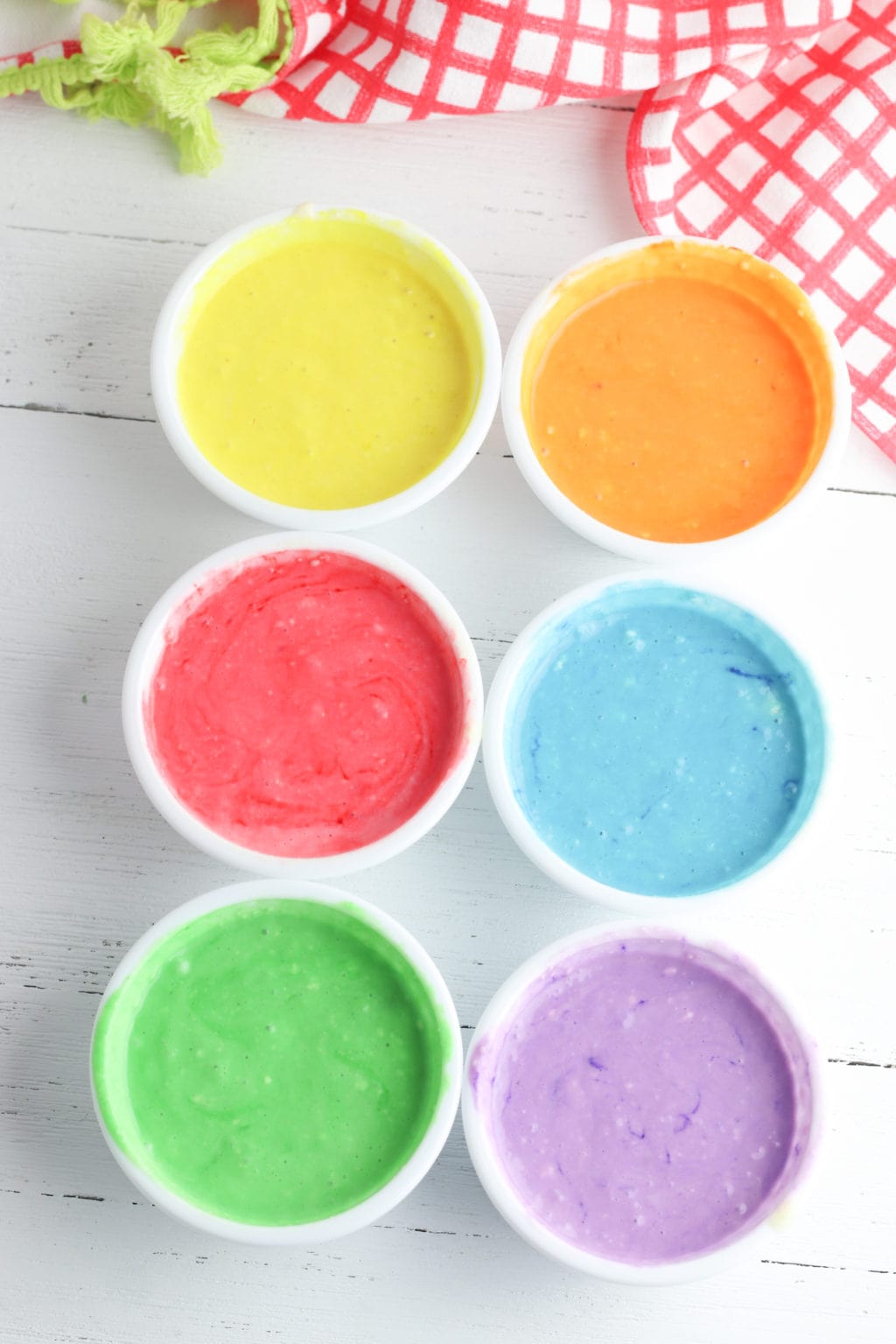 Scoop ¼ cup of each color of pancake batter onto a warm griddle or skillet. And cook until bubbles begin to form. Flip the pancake and cook the other side.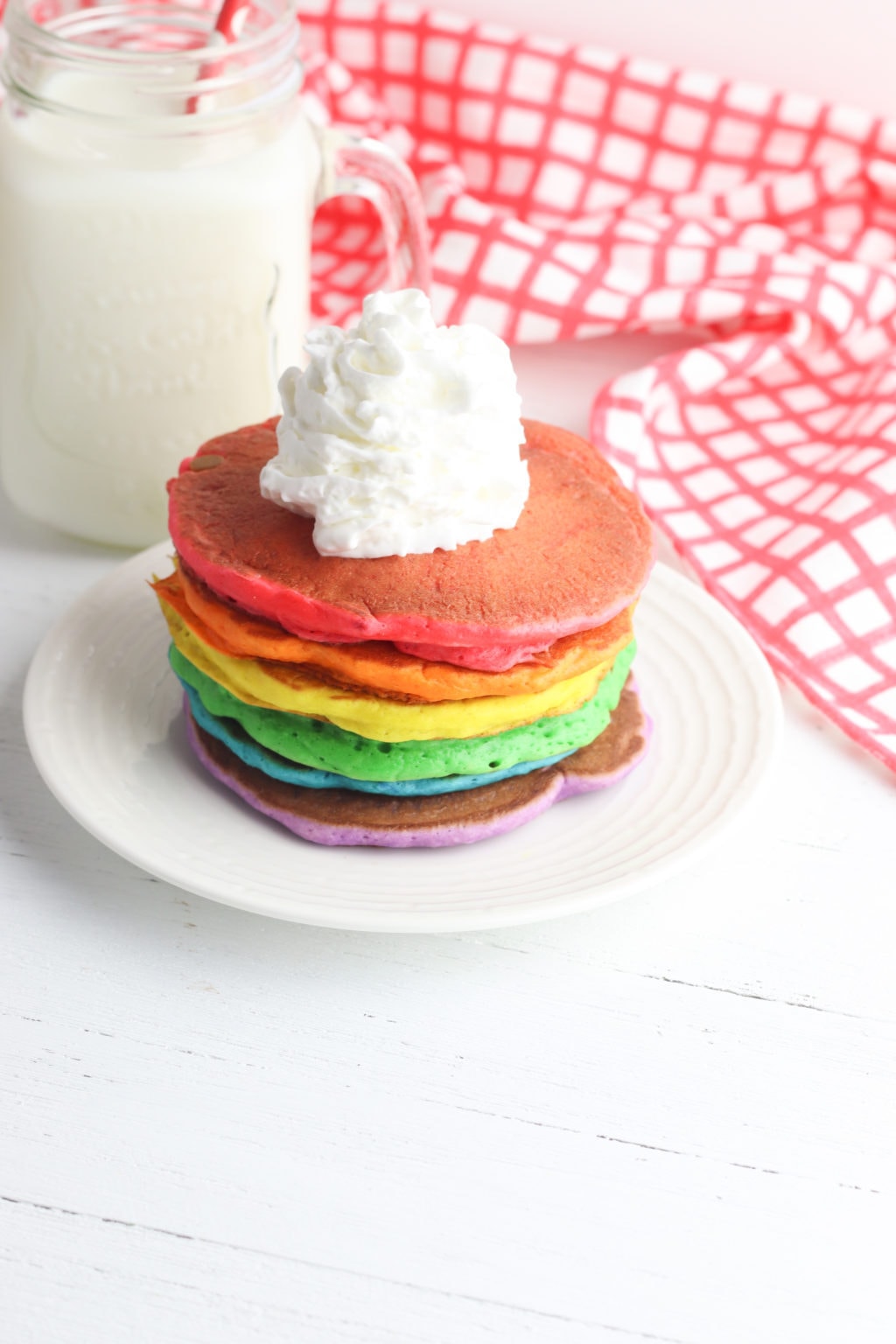 Form the rainbow pancake stack by stacking one of each color pancake on top of each other.
To create a syrup out of icing, microwave a container of premade white icing for 20 seconds. Spoon the melted icing over the top of the pancake stack.