Disclosure of Material Connection: Some of the links in this post may be "affiliate links." This means if you click on the link and purchase an item, I will receive an affiliate commission. Disclosure in accordance with the Federal Trade Commission's 16 CFR, Part 255. This site is a participant in the Amazon Services LLC Associates Program, an affiliate advertising program designed to provide a means for sites to earn advertising fees by advertising and linking to Amazon.
'You are going to be craving some sweet St. Patrick's day cupcakes and cookies after looking at this blog post. Not only do all of these delicious treats look fantastic, but they all also taste AMAZING too! If you are anything like me, then you are a massive fan of St. Patrick's Day. I don't know if it's all the green, the rainbows, or just the smiles on everyone's faces, but it sure is fun. Time to grab your baking tools and head into the kitchen to whip up some of these scrumptious treats, cupcakes and cookies.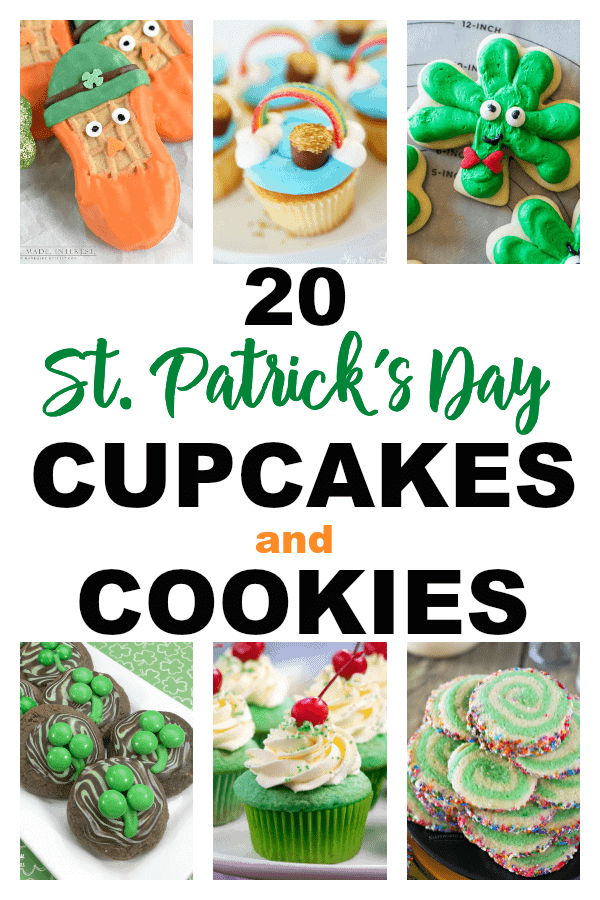 20 Mouthwatering St. Patrick's Day Cupcakes And Cookies
You really need to try all of these flavorful desserts! This is the ultimate list of ooey gooey sweets that will leave you begging for more. Try them all! And while you're at, don't forget the decorations.
These festive cupcakes are adorable! They are perfectly minty and have finger-licking good frosting on top. The crown jewel is the cherry on top. Make a batch and watch them disappear almost as quickly as you can frost them.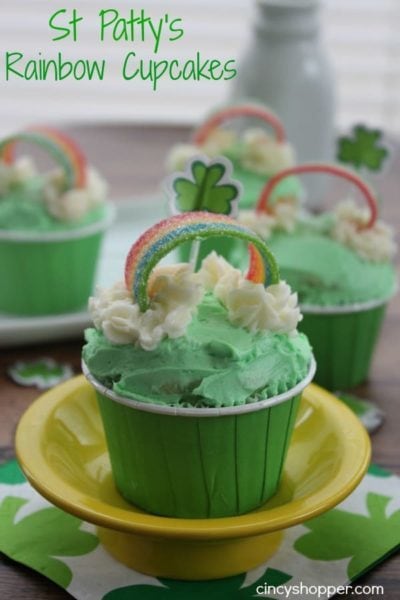 You can't have a St. Patrick's Day celebration without a rainbow. These are so easy to whip up a batch too. They are perfect for school parties, family gatherings, or even after-dinner dessert.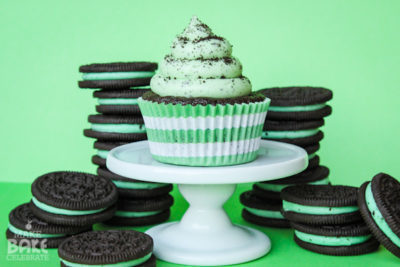 You haven't lived until you bite into a mint Oreo cupcake. They are so tasty, and the best part is that you use a boxed cake mix. It doesn't get any more simple than that.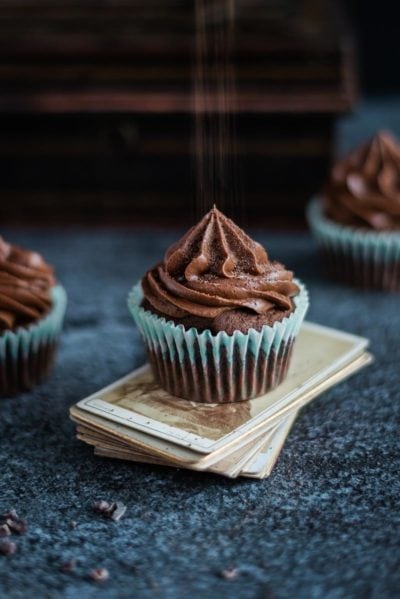 Rich chocolate cupcakes are velvety, moist, and full of flavor. The real star of the show is the Irish Cream Frosting. It is beyond delicious and a real crowd-pleaser.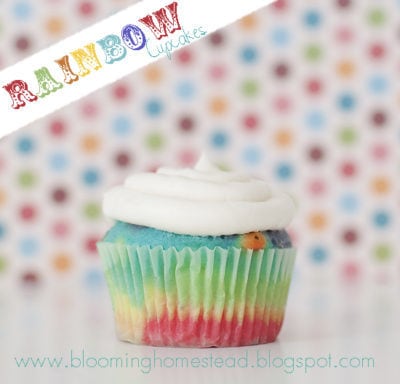 Every kid and adult will go wild for these rainbow-colored cupcakes. They make you hungry just looking at them, so imagine how fantastic they taste too.

I am pretty sure everyone's favorite cookie has to be Thin Mints. They combine perfectly with these chocolate cupcakes. Make these for your St. Patrick's Day party and everyone will rave about them.
Doesn't everyone go wild for red velvet? Why not try some of these festive green velvet cupcakes. Pour on your favorite sprinkles, and you are all set.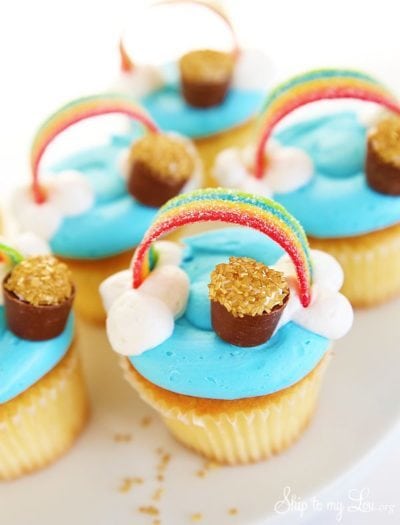 You will find a pot of gold at the end of the rainbow on every one of these terrific cupcakes. You can't help but love these sweet treats.
Every bite of this moist cupcake tastes like pure food heaven. Creamy whiskey ganache in the centers and topped with Bailey's buttercream icing. So good!
How cute are these little leprechaun cupcakes? I will let you in on a bit of secret; the leprechaun heads are made from Oreo cookies. How cool is that?
These shamrock cookies are just what you need for St. Patrick's Day. They are adorable, playful, and taste so amazing.
If you haven't tried mint, M&M's yet, no more waiting! They are beyond scrumptious and take these cookies to the next level.
If you are a cream cheese fanatic, you should really try these cream cheese shamrocks. Everyone is going to be begging for the recipe for this one.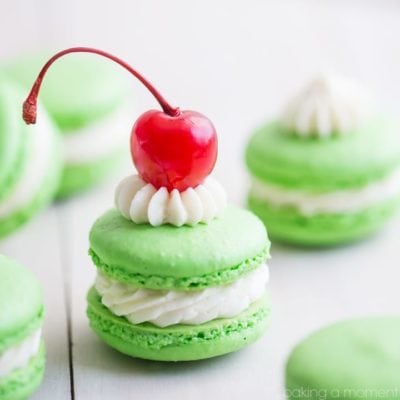 Not going to lie, these macarons are so delicious I could eat a dozen all by myself. Plus, they are just so charming and cute.
These rainbow pinwheel cookies are wonderful to surprise your kids with on St. Patrick's Day. They don't just look good; they taste even more amazing.
When you bite into these mint cookies, you get the best of all worlds! Mint, chocolate, and M&M's are the perfect combination.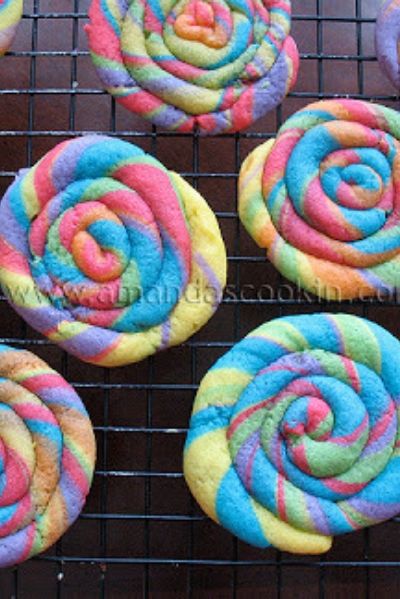 It's impossible to bite into one of these rainbow cookies and not have a smile on your face. Don't take my word for it though, try them and see.
These crowd-pleasing leprechaun cookies are actually easy to make even though they look hard.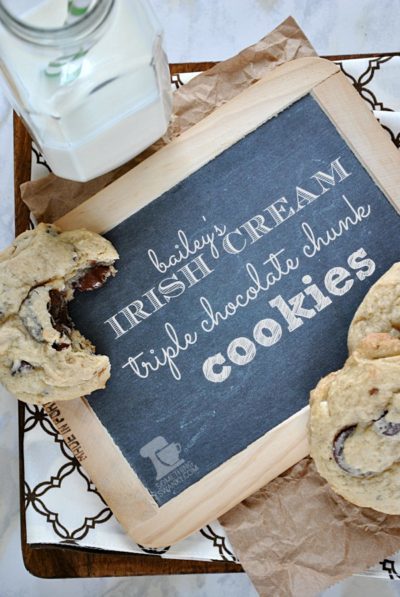 I say the chunkier the chocolate, the better. These triple chocolate chunk cookies won't disappoint, and you won't end up with any leftovers.
I hope you have been inspired to whip up a few batches of these delicious St. Patrick's Day Cupcakes and Cookies for your next party or get-together.
Don't forget to check out some of our other St. Patrick's Day themed posts. Here are some of my reader favorites: