Disclosure of Material Connection: Some of the links in this post may be "affiliate links." This means if you click on the link and purchase an item, I will receive an affiliate commission. Disclosure in accordance with the Federal Trade Commission's 16 CFR, Part 255. This site is a participant in the Amazon Services LLC Associates Program, an affiliate advertising program designed to provide a means for sites to earn advertising fees by advertising and linking to Amazon.
2nd grade is a fun age. They're still young enough to enjoy "little kid" things but you can start expending what sort of gifts you can buy since they're a little more mature. Here's some ideas to keep this age group happy this Valentine's Day. (Looking for more? Check out this post with our Best Valentine's Day classroom gift ideas.)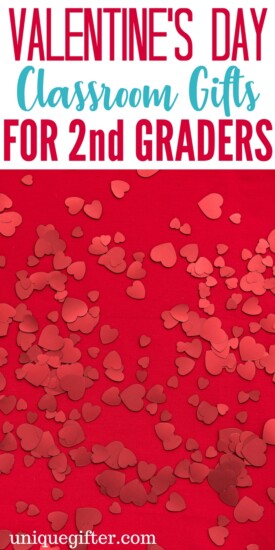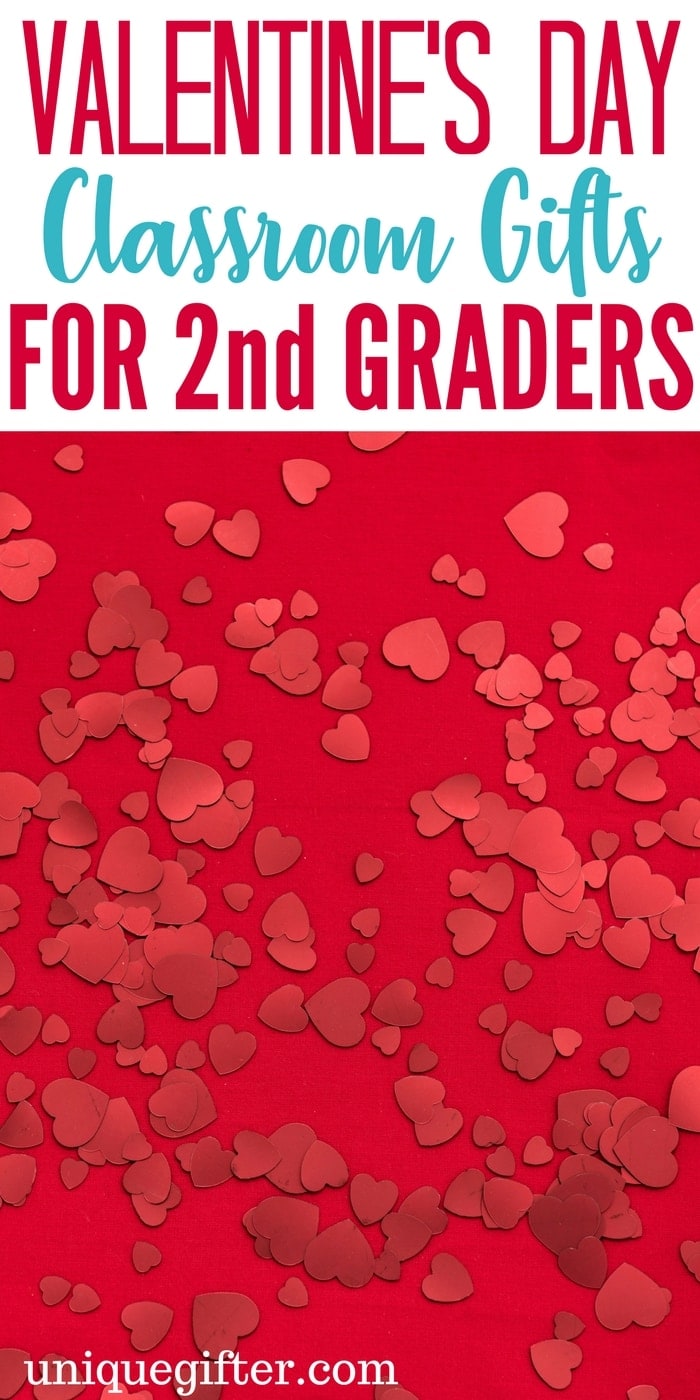 Valentine's Day Classroom Gifts for 2nd Grade Students
Valentine's Day Tic-Tac-Toe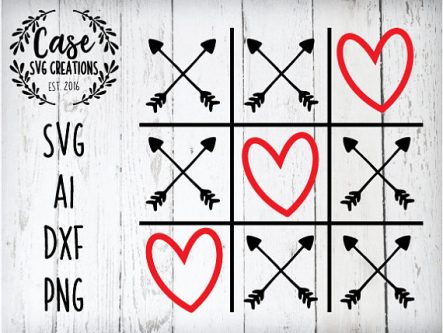 2nd graders can get their game on with this fun classroom gift. The Xs and Os piece are, of course, candy.
Mini Heart Erasers
These heart erasers would be cute as part of a card or an addition to Valentine's Day treat bags for your child's classroom.
Heart Bracelet
Kids love to wear bracelets and other jewellery so instead of candy give the class something that they can wear instead.
Heart Whistles
Because the 2nd grade class absolutely blows you away.
Self Inflating Balloons
Kids love balloons! These ones are super cool because they're self inflating so make sure kids take them home before blowing them up.
Heart Pouches
They can keep things close to their heart… Or inside it. These cute stuffed hearts have a zippered pocket. Sneak a treat in there for a special surprise.
Heart Ornaments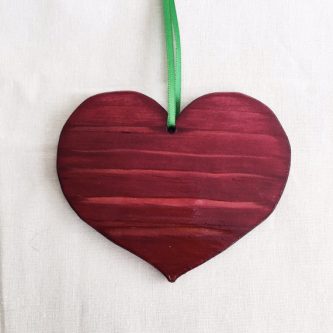 What's cute about these handmade hearts is you can get some different colors.
Candy Tubes
What a unique way to give candy! These assorted tubes… wait. Does that say boogers? Give candy boogers for Valentine's Day, why not!
Tattoos
This is a much more responsible decision than getting a class of 2nd graders actual heart tattoos. The best part is it comes in bulk so you can give out a couple to each kid.
Lollipop Holder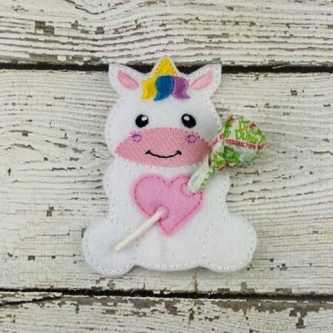 These lollipop holders come in a variety of styles so you can dress up lollipops to give to 2nd grade students.
Friendship Hearts
2nd grade students still have favorite characters. Look for something a little more "wow" than paper cards with those characters on it like this Shopkins set.
Hand Warmers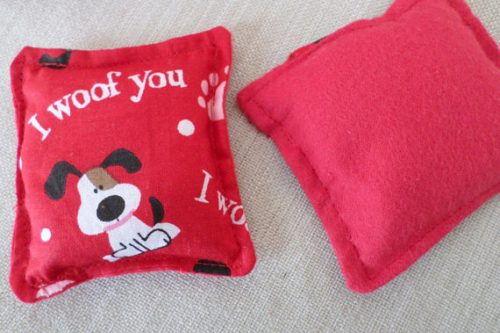 February is still cold in most places that hand out class Valentines. These adorable little hand warmers would be a great gift to hand out to your child's class.
Valentine's Day Book
2nd grade students can read something more complicated so opt for a fun chapter book as a gift. Sure beats a cheap toy!
Stickers
Either on their own or as part of a treat bag, these Valentine's Day stickers will be appreciated by 2nd grade students.
Pre-filled Cups
Instead of putting everything together yourself save time by picking up something ready-made, like this set.
Custom Envelope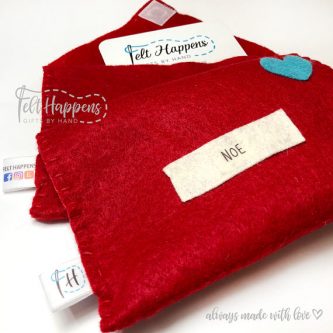 It's a great way to deliver Valentine's Day notes or the perfect thing to hold classroom paper Valentines inside of.
Valentine's Day Joke Book
Knock Knock! Who's there? Peas. Peas who? Peas will you be my valentine!
Conversation Heart Peg Dolls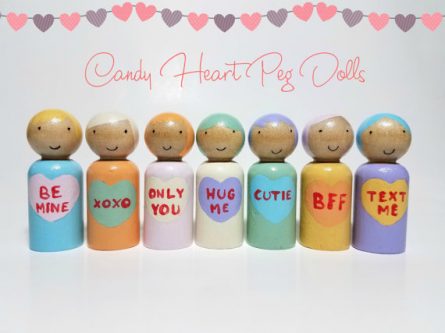 These peg dolls have classic conversation hearts on them but also make cute toys to play with anytime. A great, unique gift for your 2nd grade class.
Light Up Heart Brooches
Well heart brooches are fun and all but these ones light up making them way cooler.
Activity Sheets
Instead of just giving them a card opt for an activity sheet or book instead. 2nd grade students will have lots of fun solving these puzzles and games.
Try and give the sort of gifts you'd be happy with your kid receiving when choosing Valentine's Day gifts for the class. Looking for other grades? We have teachers through 8th grade covered in this Valentine's Day classroom gift list.