Disclosure of Material Connection: Some of the links in this post may be "affiliate links." This means if you click on the link and purchase an item, I will receive an affiliate commission. Disclosure in accordance with the Federal Trade Commission's 16 CFR, Part 255. This site is a participant in the Amazon Services LLC Associates Program, an affiliate advertising program designed to provide a means for sites to earn advertising fees by advertising and linking to Amazon.
If you are looking for a gift for your wife or girlfriend for Valentine's Day, then this is the place to find it. Funny, touching, and loving, Valentine's Day Gift Ideas For Lesbians are all here for the picking. Valentine's Day is a special time, even if it isn't one of the most inspiring holidays to some, and finding the right gift means a lot to you.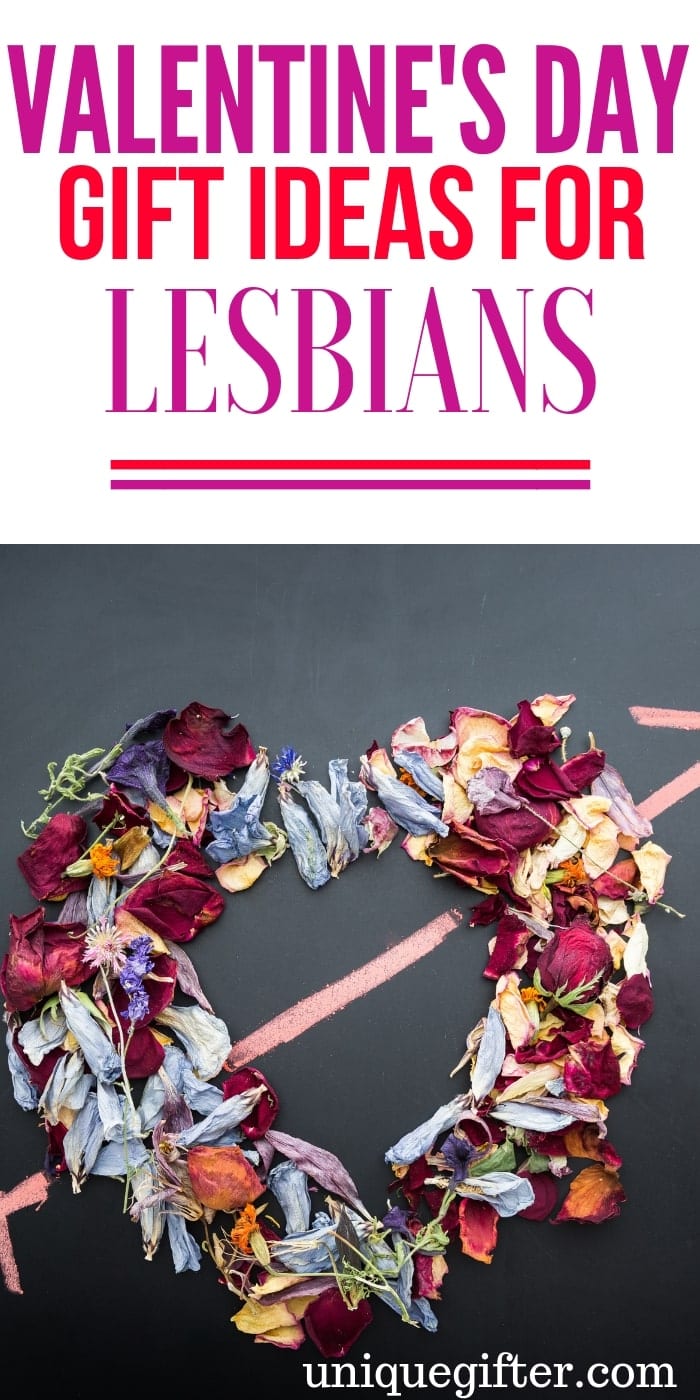 Special Valentine's Day Gift Ideas For Lesbians
Whether you're newly dating or have been married awhile, there's a lil somethin' for everyone here.
"You are the luckiest girl in the world. I would love to be dating me." Mug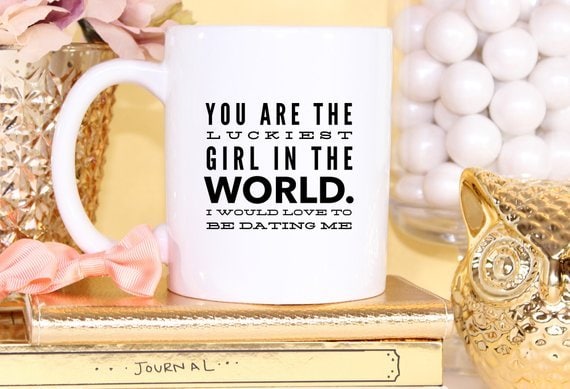 Remind her how lucky she is to be dating you with this mug.
"My girlfriend's instruction manual" Journal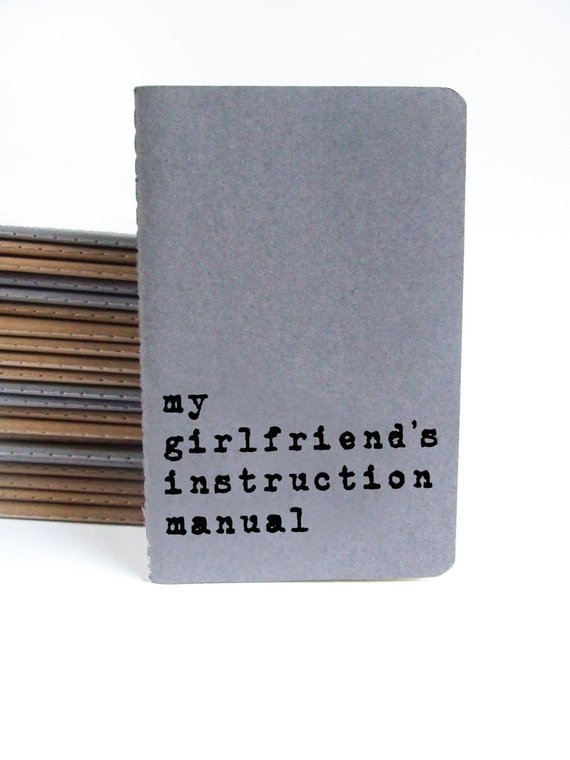 She can write whatever she wants in this journal with the funny quote on the front, after all her deepest desires are often written in her journal.
"She's mine" and "I'm hers" Pillowcases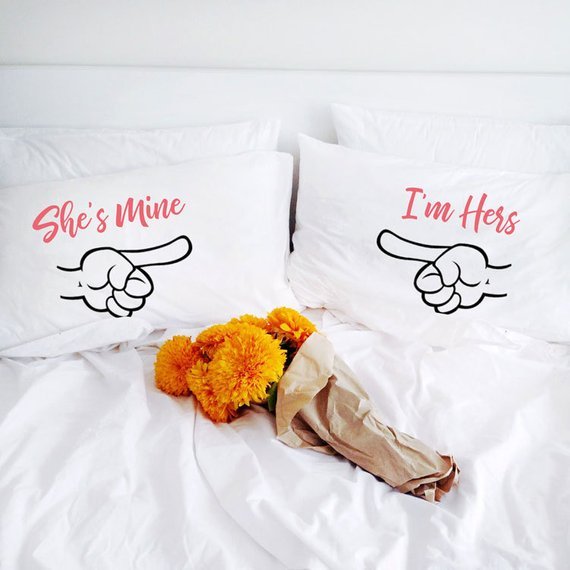 You will always be each other's one and only.
"My true colors" Rainbow Text Mug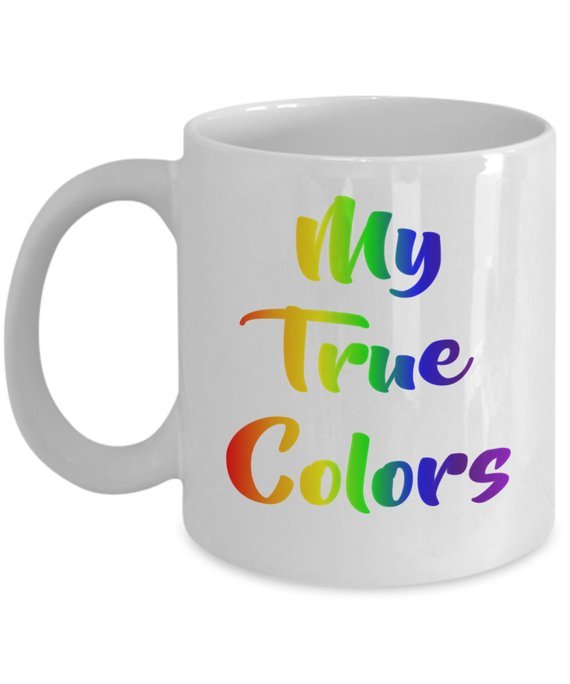 If you want something that shouts her, choose a mug that does! If she is a coffee lover, she will find comfort and motivation in it every morning.
"This girl loves her girlfriend" Shirt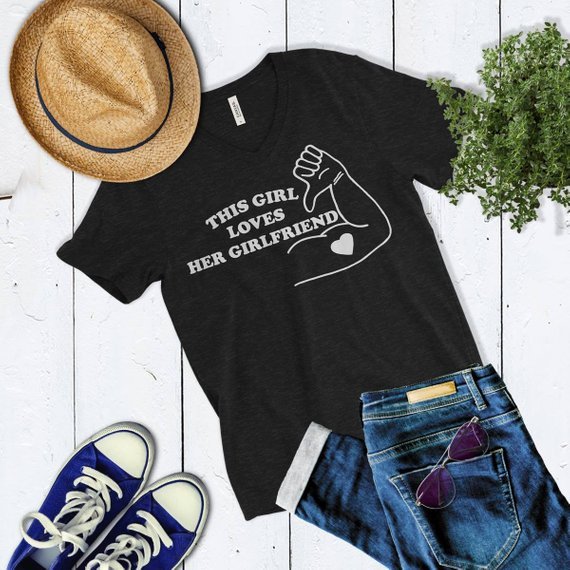 She loves her girlfriend, no doubt about it.
Diamond Necklace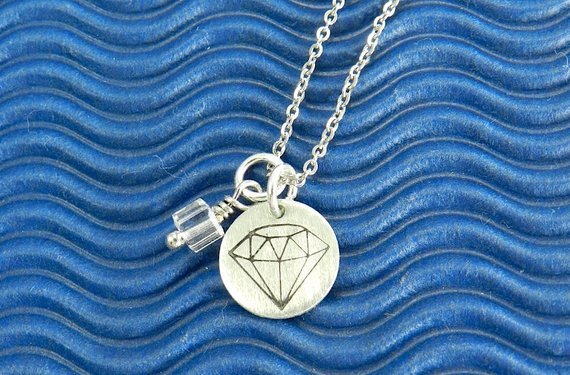 A lovely diamond necklace for the loveliest woman in your life.
Hers and Hers Leather Wrap Bracelets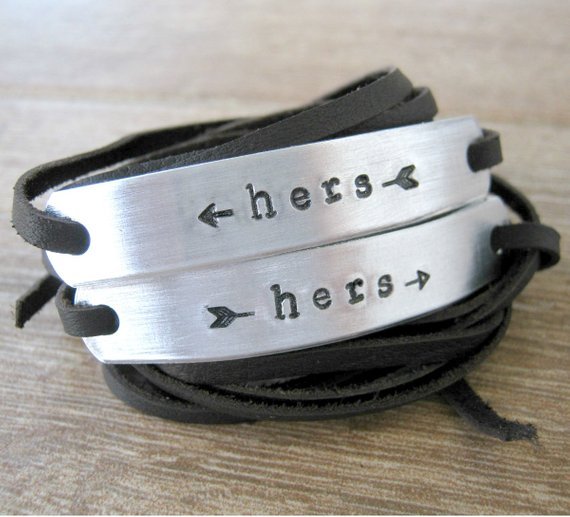 With the hers and hers leather wrap bracelets, no one will ever doubt how you belong to each other.
"She's a catch" and "She's a keeper" Harry Potter Pillows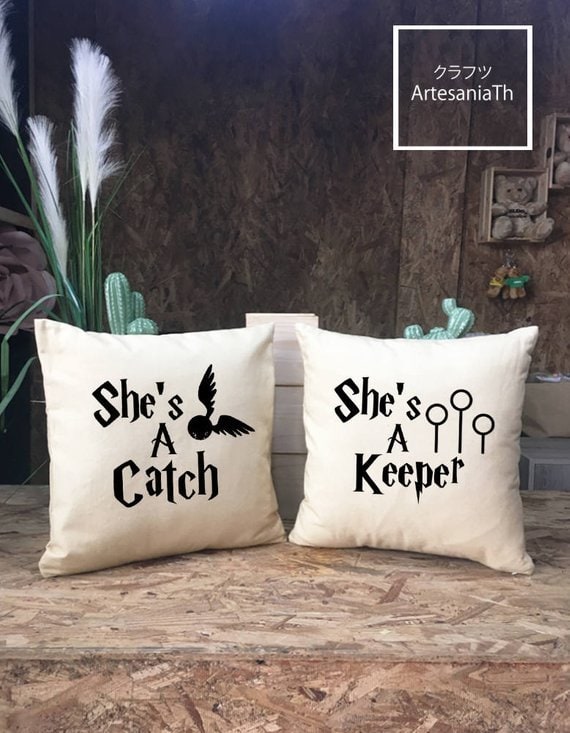 For the Harry Potter fan, these catch and keeper pillows are awesome. She will totally geek out over them! 
"Her one" and "Her only" Keychains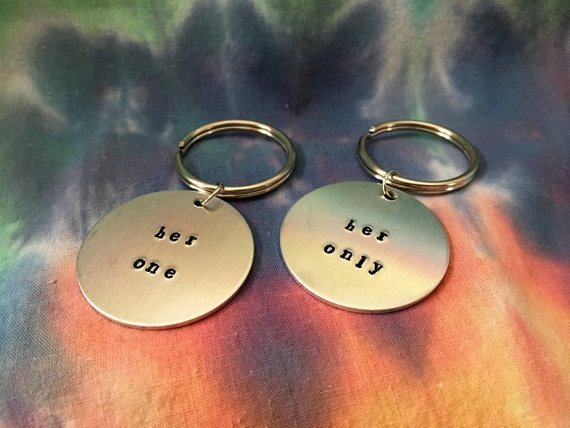 Her keys go wherever she goes, which means she will be going everywhere with "her one" or "her only" on display.
"I'm so tired of being my wife's arm candy" Shirt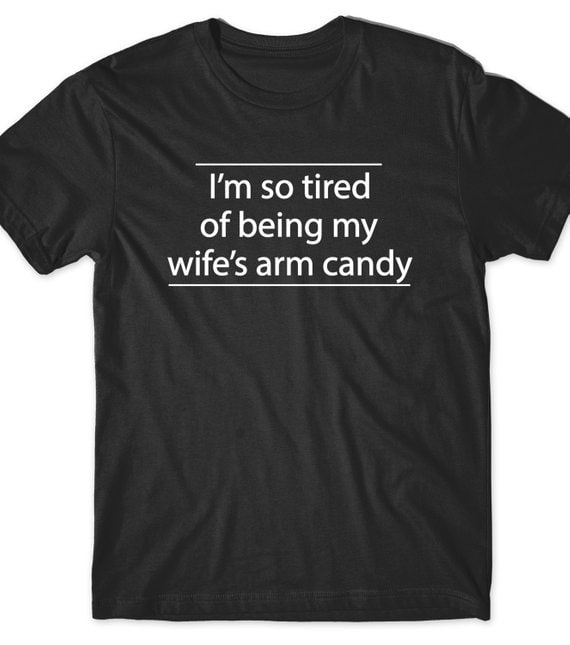 A hilarious choice for your special woman, especially if she loves saying things like this, it just may be her kind of humor. It's worth the laugh every time she puts it on.
"World's greatest girlfriend" Mug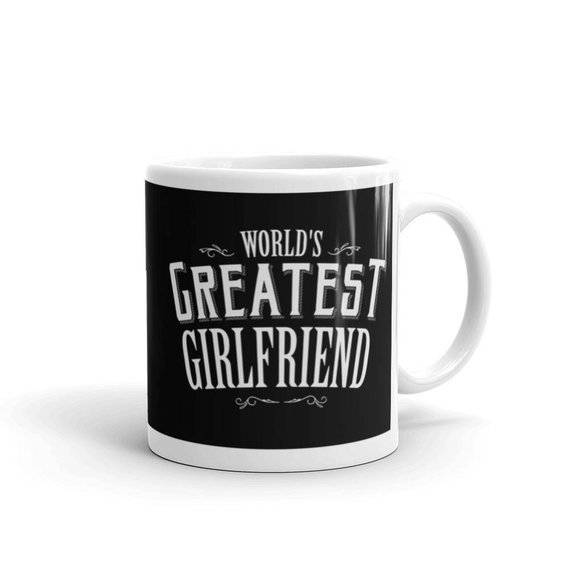 She is the world's greatest girlfriend, but sometimes she doesn't realize that.
Rainbow Wish Stick Hanger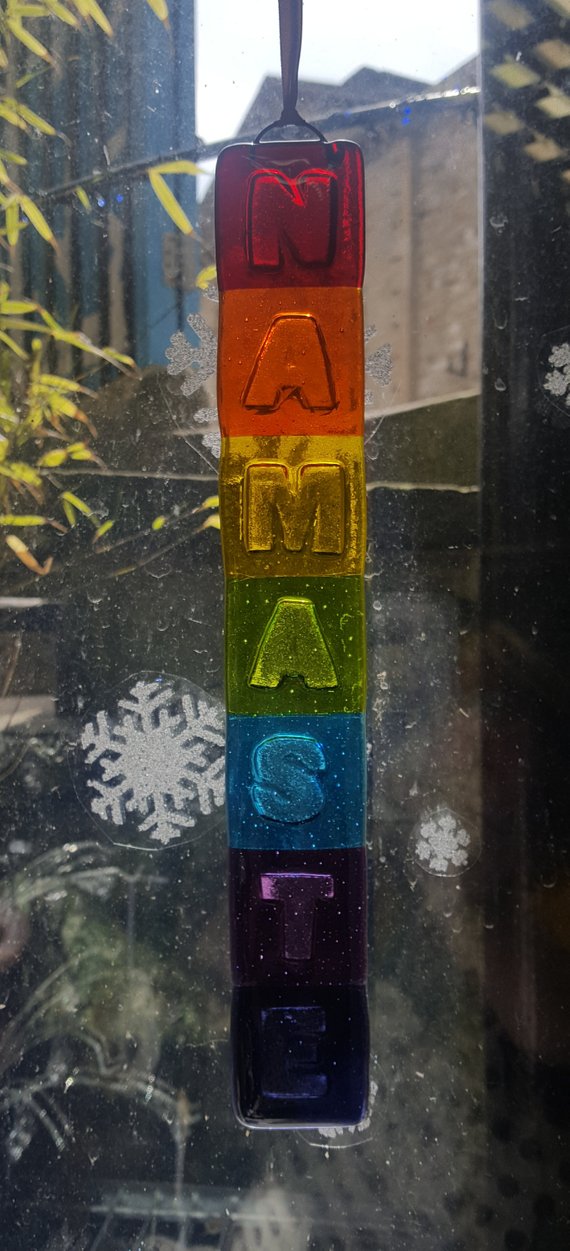 Whether she chooses to make wishes, or hang it up as decoration, it is a beautiful rainbow wish stick.
"Mrs. Right" and "Mrs. Always Right" Wine Glasses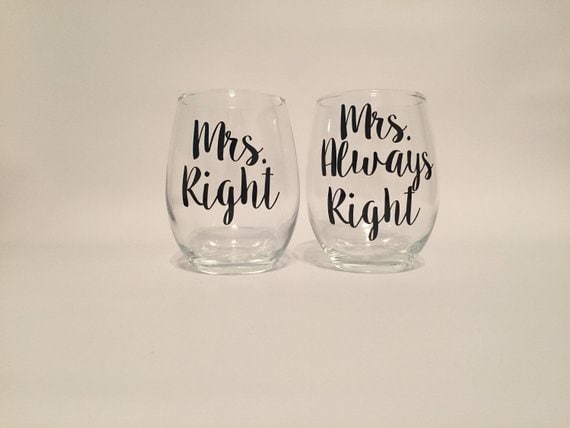 One of you may be right, but the other is always right, even when there is wine involved. We have more wine ideas for your girlfriend here. 
"Love wins" Shirt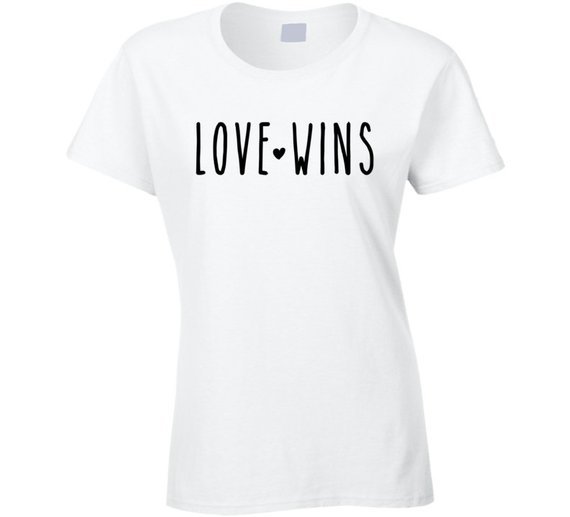 Love always wins. It trumps everything negative.
"Hers" Matching Necklaces with Freshwater Pearls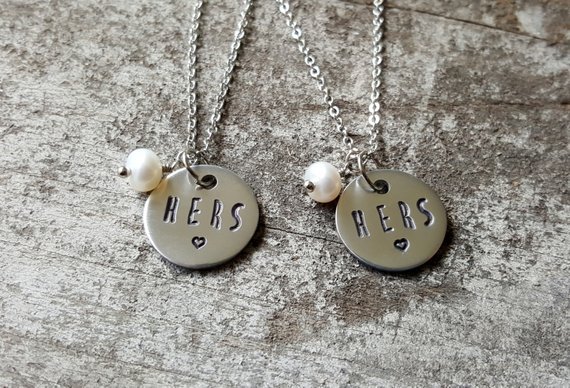 Nothing says love like matching "hers" necklaces, especially when you coordinate and wear them at the same time.
Personalized "I love you forever and ever" Keychain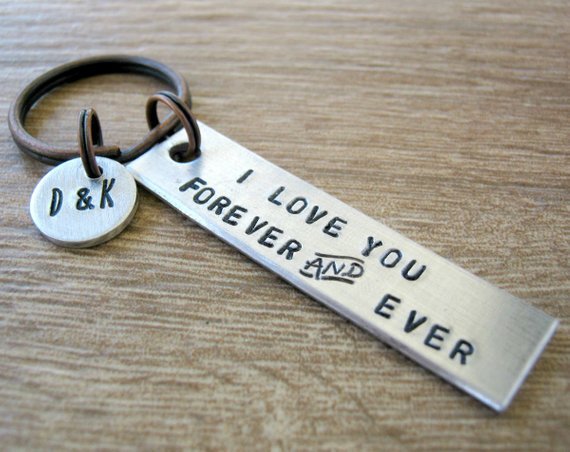 You will always love her and she will always love you.
Watercolor Rainbow Heart Raglan Tee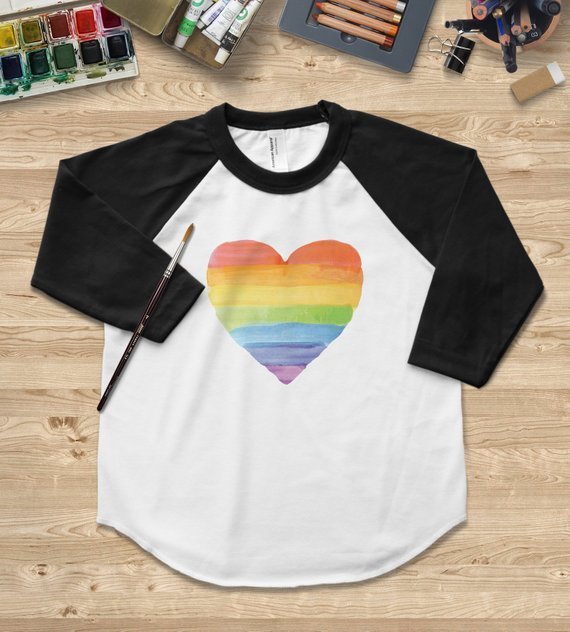 The heart represents the love you have for each other.
"She's mine" and "I'm hers" Mugs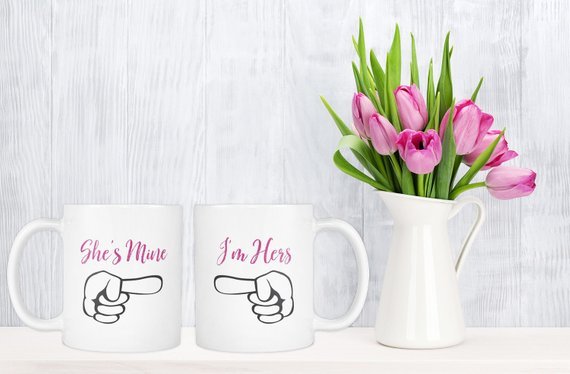 Even if you two are the only ones who see the mugs, it will warm your hearts when you drink your coffee.
"Love you more" Necklace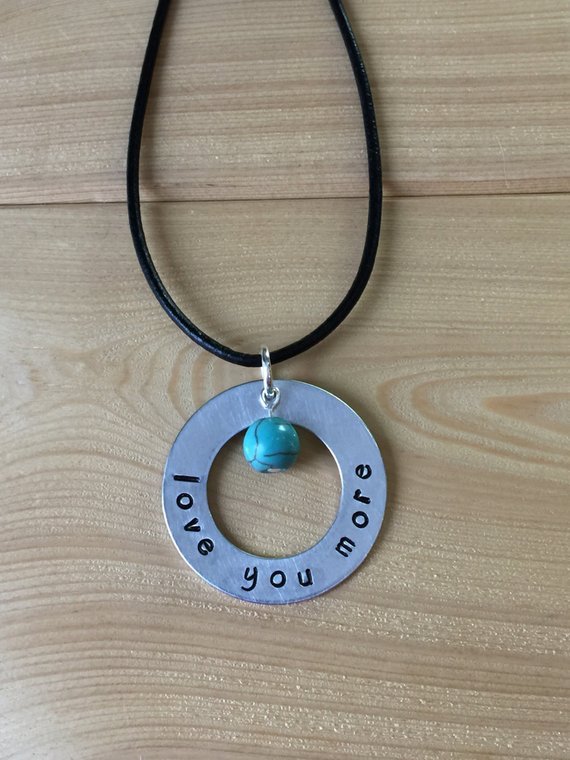 Something you always argue about, who loves who more!
"Hers" Matching Wine Glasses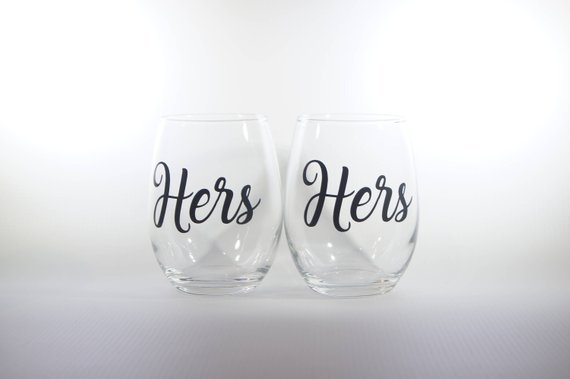 As you drink wine, you might want the reminder that you are each "Hers."
Some of these gifts are the loveliest gifts, and some are funny or sentimental. Which one will she like the most?