Disclosure of Material Connection: Some of the links in this post may be "affiliate links." This means if you click on the link and purchase an item, I will receive an affiliate commission. Disclosure in accordance with the Federal Trade Commission's 16 CFR, Part 255. This site is a participant in the Amazon Services LLC Associates Program, an affiliate advertising program designed to provide a means for sites to earn advertising fees by advertising and linking to Amazon.
Yeah, it's pretty much impossible to shop for a 17-year-old boy because aside from what they're directly interested in they usually don't have much of an opinion for what they want. That's why we've gathered some cool Birthday Gifts For 17 Year Old Boys so you don't have to work so hard. Also, these gifts aren't ones he's not gonna cast aside after a few days.

Fun Gifts For Him
Less stress for you!
All my Friends are Dead Book
Even if he's not a reader this book will have him laughing. It seems like a kid's book but it's made for teens and adults and highlights exactly what's so bad about being a bunch of different things. Like a dinosaur. If he's a dinosaur love, we have even more gift ideas here.
Keith Haring Posters
Keith Haring is a famous pop and street artist whose style continues to live on. These unique posters look cool displayed.
Awkward Turtle Game
Now that he's 17 it's time to let him play those adult party games. Like Taboo but you have to guess that awkward word.
Logic Puzzle
Keep him out of trouble by getting him hooked on logic puzzles. There's a lot of cool ones out there like this cube version.
Face/Butt Towel
It's important to keep track of which part of the towel is for what.
Giant Lobster Claws
It's the gift that he didn't know he wanted for his 17th birthday but most definitely needs. Be the coolest gift giver ever by showing up with these claws all wrapped up. We have even more gifts for lobster lovers!
Retro Clock
What time is it? This clock has times like "dinner" and "call mom".
The Manual to Manhood
This book contains (almost) everything a teenage boy needs to know as he enters manhood. Your 17 year old can learn how to cook the perfect steak, fold a shirt, and other important life lessons.
Hug Dealer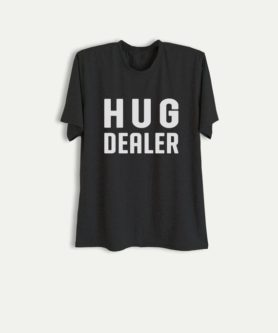 Your 17 year old isn't a low life who deals drugs. He deals hugs! A great gift for a friendly teen.
Board Games
Board games a great way for teens to spend time with their friends and nowadays there's lots out there that will appeal to 17 year old boys. Check out the "euro" style titles for some great ideas.
Steampunk Sunglasses
Is he a regular 17 year old boy or the coolest 17 year old in town? These sunglasses will decide that fate.
Backpack
Add this backpack in with the shades to really help him accessorise. This backpack has as more mature look for a boy that's now a little bit more grown up.
Record Player
Even if he's not into music, but especially if he is, a record player is great to have. Scour thrift stores to give him an inexpensive start up collection to go with it.
Printed Hoodie
These all over printed hoodies are really popular with teenagers. Get him something that suits his style.
Hot Potato Game
You'll be shocked by how much fun the 17-year-old and his friends have with this hot potato game.
Pen Holder
Can't find a pen? Oh, it's being used to murder someone. A funny pen holder for a twisted teenage boy.
Inspirational Print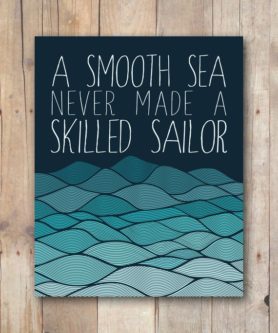 Just because he's a 17-year-old boy doesn't mean he doesn't need some inspiration as he finishes high school and enters manhood. Something like this print can give him some cool art for his room and a positive message.
Ring Toss Game
Maybe a dart board in his room isn't a good idea so compromise with ring toss. Him (and his friends if he wants) can test their skills trying to get the most points.
Crave Box
With teenage boys you can never go wrong with snacks. This gift makes a great care package when you live far away from the birthday boy.
PS4 VR Bundle
Go big or go home! Make this birthday something extra special by picking up that console or game that he's been eyeing off.
Let him be a kid just a little bit longer by picking up fun 17th birthday gifts this year. After all, it's the last one before he's 18!