We all have that friend or family member that just seems to be into the darker aspects of entertainment, and with so much merchandise pertaining to horror media, we know that it's a bit overwhelming when trying to find that perfect gift for them. No worries! We've braved the dark and terrifying depths of the internet just for you with these gift ideas for horror movie fans.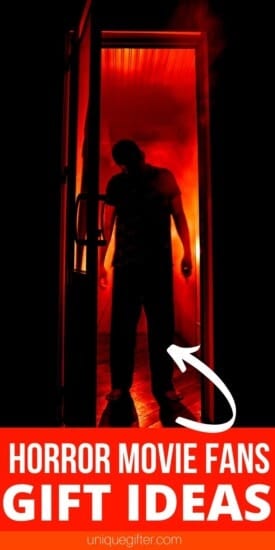 Horrifyingly Great Gifts for Horror Movie Fans
No matter what kind of horror your fan is into, we're sure to have them covered when it comes to this list! From films to books, we've got all sorts of terrifyingly awesome gifts to please that horror buff, so you can relax and get ready to find that ideal present in this list of 40 gift ideas for horror fans!
We've made it to the end of this terrifying list, and even though you may have been scared that you wouldn't find the perfect gift, we're sure that you got the happy ending that you deserved! Did you find anything on here that was just too horrifying to pass up? Did you find that gift that absolutely shocked and amazed the fan in your life! Let us know on Twitter (@ugifter) or Instagram (@uniquegifter), and thanks for checking out 40 Gift ideas For Horror Fans!