Disclosure of Material Connection: Some of the links in this post may be "affiliate links." This means if you click on the link and purchase an item, I will receive an affiliate commission. Disclosure in accordance with the Federal Trade Commission's 16 CFR, Part 255. This site is a participant in the Amazon Services LLC Associates Program, an affiliate advertising program designed to provide a means for sites to earn advertising fees by advertising and linking to Amazon.
I'm glad I'm not the only one who gets their kids gifts for Valentine's Day but once they reach the teenage years it gets a lot harder to shop for them. These gift ideas are sure to make your teen smile on Valentine's Day.
Valentine's Day Gift Ideas for Teenagers from Parents
Printed Socks
Socks are my all-time favourite teen gift for multiple reasons. 1. Almost all teens have feet. 2. Almost all teens need socks. 3. Fun socks are fun.
Love Neon Sign
What teen doesn't love things for their room that light up?
Valentine's Day Cards
This card making kit is a prefect way for teens to send Valentine's Day wishes to friends and family.
Bath Bombs
What teenager doesn't love bath bombs? Get them a gift set instead of chocolate this year so they can pamper themselves after long days of studying or sports.
Gift Set
For younger or more girly teens, this gift set is a perfect way to say I love you to your kid.
Teen Valentine Book
This anthology assembles top YA authors to bring some romance-themed short stories to teen readers.
Light Up Pillow
Nothing says "I love my teenager" like a light up pillow. Seriously though, they'll like it.
Crossbones Necklace
Not all teens are about the pretty, some might prefer a more punk approach to Valentine's Day. Get these necklaces to fit with your teen's personal style.
Heart Emoji Earrings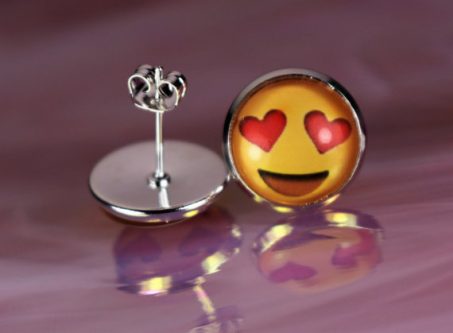 Heart eye emoji is the a modern love symbol. Immortalize the trend with these cute earrings for your teen.
Anti Conversation Hearts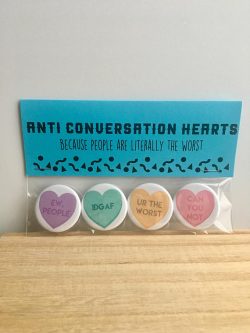 Your teen is already sarcastic so why not get them something that truly embodies how they feel about Valentine's Day?
Lava Beads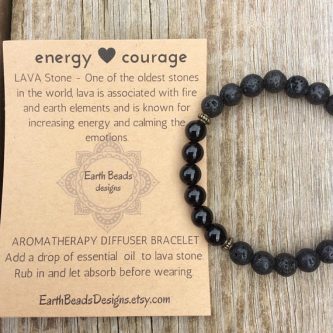 Because there isn't enough out there for teen boys, get him something special, yet manly, for Valentine's Day.
Heart Splatter Pillow
Pillows make spaces more cozy and teens seem to love having a lot of them in their rooms.
LED Candle
Teens love to do the same things as adults and there's something charming about the flicker of candlelight. That being said, most are also not so trustworthy, so an LED candle is a great alternative.
Valentine's Day Coloring Book
Adult coloring is a great stress reducer so it's a great gift for teenagers.
Heart Mug Cozy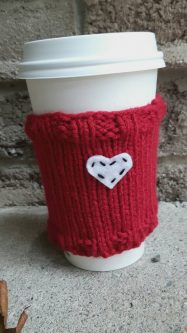 Keep their hands from burning as they hold their morning tea before school with this cute mug cozy.
Hair Bow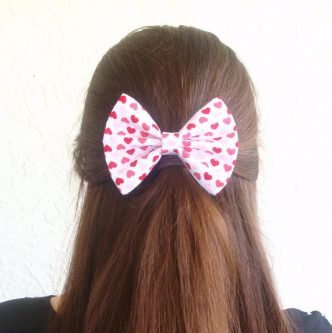 As long as they're not in the "everything is lame" phase this Valentine's Day hair bow is a great accessory for your girly teen.
String Art Heart
This heart is something unique for teens who don't like things to be pink all the time. It's rustic and charming but comes in your teen's favorite color.
Craft Kit
Teens pretend like they don't like things but the truth is most will have a lot of fun with a craft kit, so get them one they're interested in for Valentine's Day.
Magical Heart Print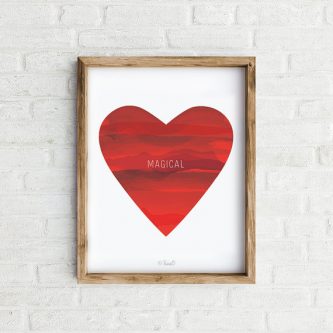 Simple and charming, this art print is a great gift for your teen's room or even one that's moving out.
My Cat is my Valentine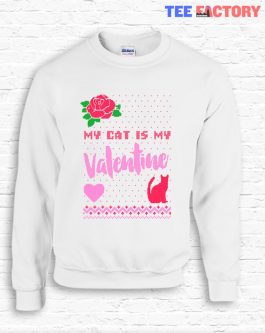 No complaints from parents here! This shirt advertises exactly how your teen feels about the relationships in their life.
Valentine's Day for teens is a bit awkward. Some may have a date, others upset they don't, and the rest, well, they're not interested. Regardless, make your teen feel special this Valentine's Day with a thoughtful gift.